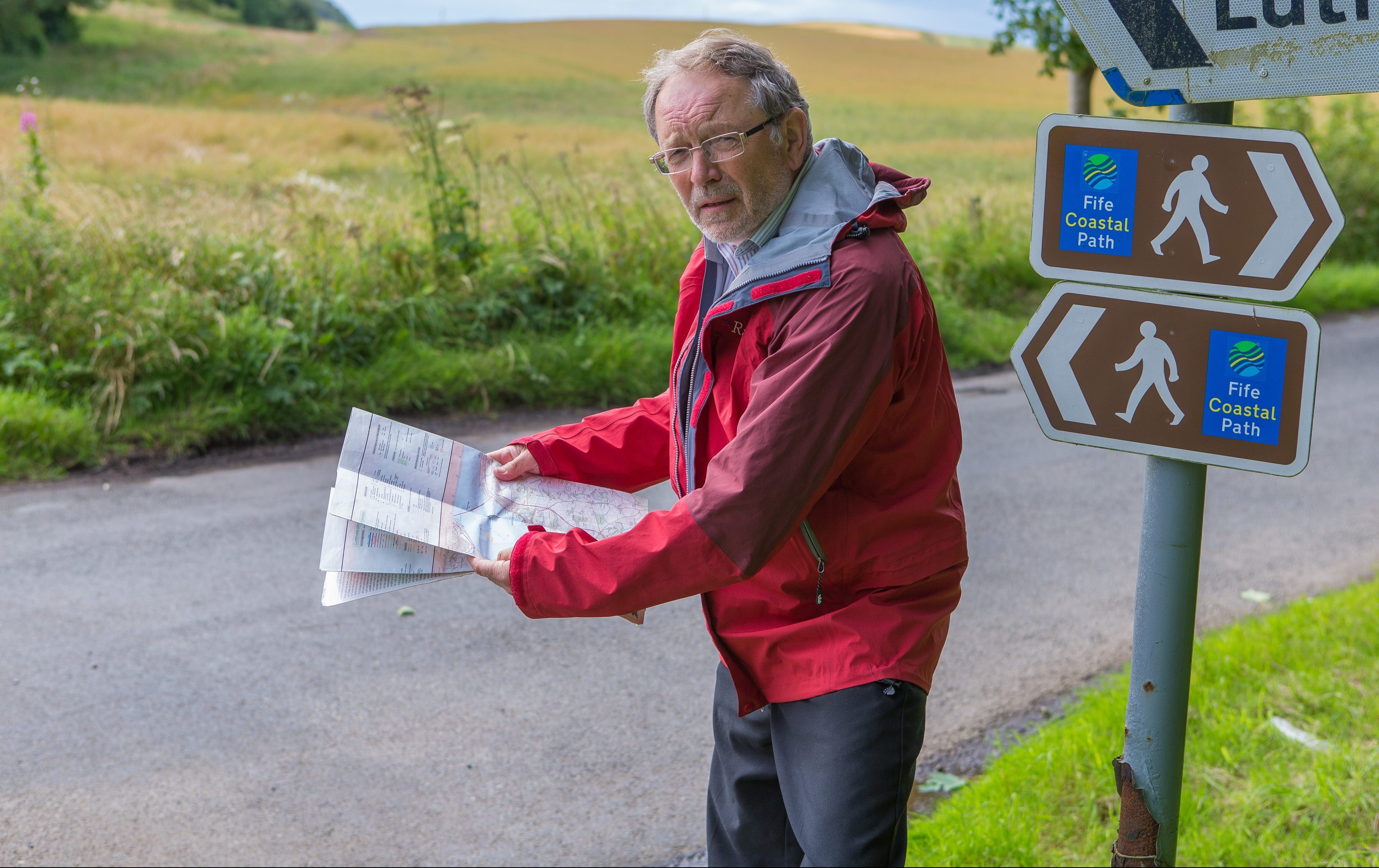 Keen walkers have been left puzzled as to why key path networks across Scotland are not featured on official Ordnance Survey (OS) maps.
Rights of way have been marked on English maps since the end of the Second World War, but the omission of core paths from Scottish ones is now apparently causing some consternation.
The issue has been flagged up by senior Fife councillor and avid walker Tim Brett, who has written to OS calling on the organisation to redress the balance.
"A great deal of time, effort and expense has gone into developing the core path network throughout Scotland, so it is disappointing that Ordnance Survey maps, which are some of the best in the world and used by visitors and residents alike, do not currently include these paths," the Liberal Democrat member for Tay Bridgehead commented.
"From my discussions with local access officers I know that this has been the subject of discussion with Ordnance Survey for some time so it is not clear why they are reluctant to do this.
"Core paths have now been developed for all 32 Scottish local authorities, providing access to some of our best countryside.
"While many local people know the routes and use them regularly, visitors lack this knowledge and therefore rely on maps.
"Clearly-marked routes on maps and signs at the start and finish of the paths makes it easy for everybody to use them."
No firm explanation has yet been provided as to why the core paths do not feature on OS maps, although it is understood concerns about their accuracy may have prevented their inclusion up until now.
Mr Brett, who completed his Munros in 2004, pointed out that maps south of the border not only show rights of way but also long distance paths, and added: "I cannot see why this should not be extended to Scotland.
"Discussion about core path development have been taking place with Ordnance Survey since 2002 and, whilst I believe they claim that the business case for inclusion is unclear, I am sure that the enhancement in tourism would justify it.
"Whilst there is a general right to roam here, I know that many walkers would feel much more comfortable knowing they are on a designated path."
A spokesperson for OS said the organisation has been "investigating the options" around including core path information into its digital and paper products.
"For some time we have been working with a number of stakeholders involved in the project including local authorities, the Improvement Service, the Scottish Government, Scottish Natural Heritage and the National Access Forum," the spokesperson added.
"At OS we recognise that there are potential benefits for including this information in our products and how valuable this level of information is for helping people and communities to get outside.
"We are currently working with the project stakeholders on the core path data to ensure that it is as accurate and consistent as possible.
"OS manages the geographic database for Great Britain and it is important that any information added to this database meets the highest standard of accuracy and quality."