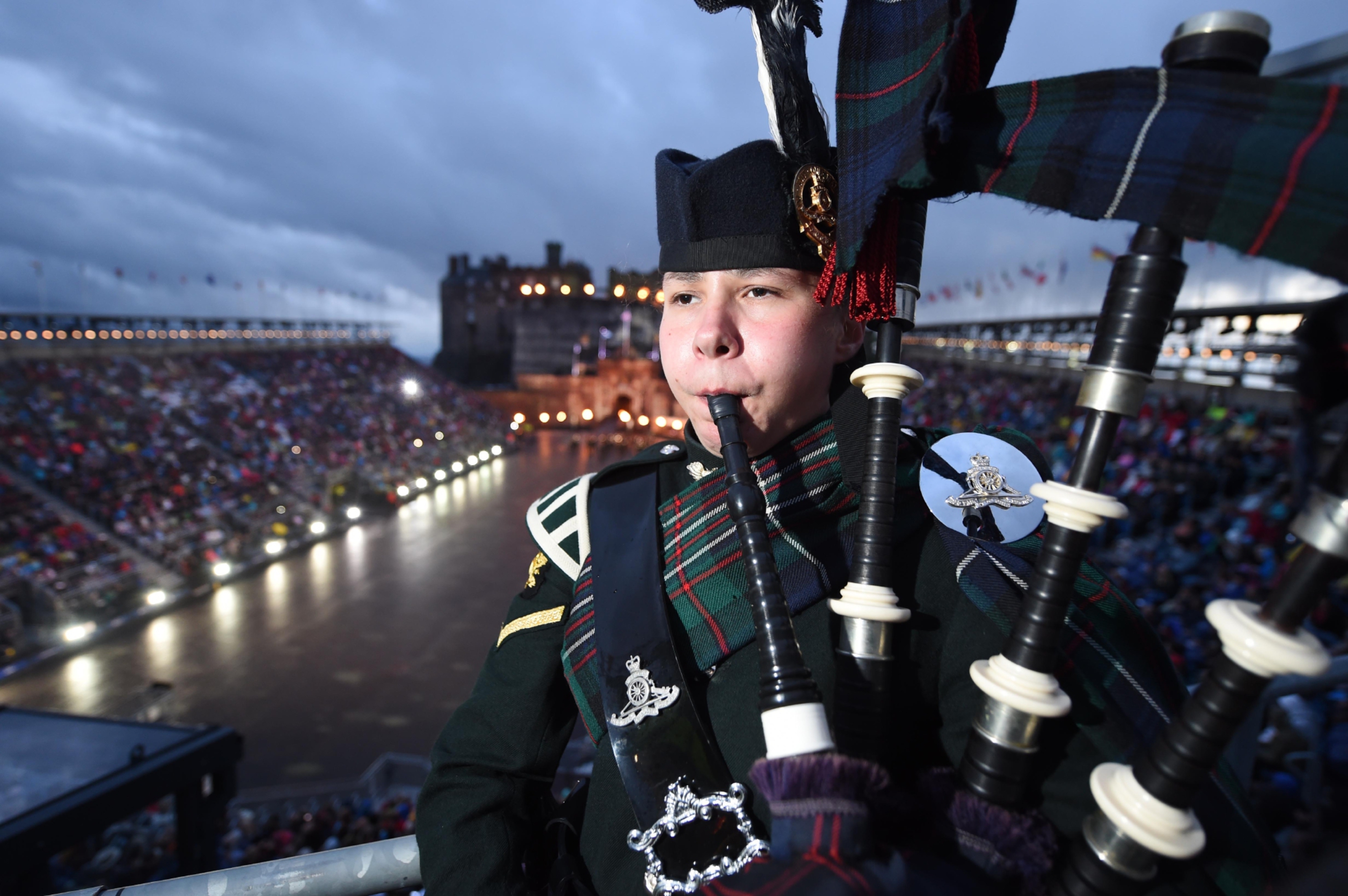 Britain's youngest pipe major has made history yet again as the lone piper at the Royal Edinburgh Military Tattoo.
Fifer Megan Beveridge, 21, is the first female from the regular army to perform the prestigious role.
It was not the first time she has led the way, as not only is Lance Bombardier Beveridge the youngest to have attained the pipe major qualification she was the first woman to successfully complete the very exacting course to attain it.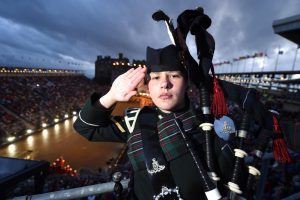 On Saturday, Megan, of Burntisland, fell under the spotlight as she provided the show's finale on the ramparts of Edinburgh Castle.
As the massed pipes and drums and military bands fell silent, she became the sole focus of the 8,800-strong audience as she played the lament Sleep Deary Sleep.
Performing what many tattoo fans describe as the most moving and uplifting part of the show is regarded as one of the greatest honours for an army piper.
Before the show she welcomed salute taker First Minister Nicola Sturgeon in a ceremony know as the Gaelic Toast.
Megan said: "I was more nervous about the Gaelic toast than about the piping."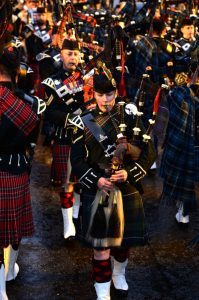 Having played the pipes since she was nine years old, Megan followed in the footsteps of older sister Kerry-Ann by playing in the Black Watch Cadets Pipes and Drums.
She also played with the Royal Burgh of Inverkeithing Pipe Band and joined the army when she was 16.
As a transport junior non-commissioned officer with the 19th Regiment Royal Artillery, The Scottish Gunners, she coordinates transport when she is not piping.
Eventually her ambition is become the army's senior pipe major and the Sovereign's Piper at Buckingham Palace.
She hopes her success so far will encourage other young women.
She said: "I hope that I've inspired other female pipers to join the Army. It's a great job and I'm really pleased to be able to do it."
Although cadet Elaine Marnoch became the first woman lone piper at the Tattoo in the 1970s, Megan is the first from the regular army.
The job is normally reserved for the infantry and Royal Armoured Corps, parts of the army which will accept women for the first time later this year.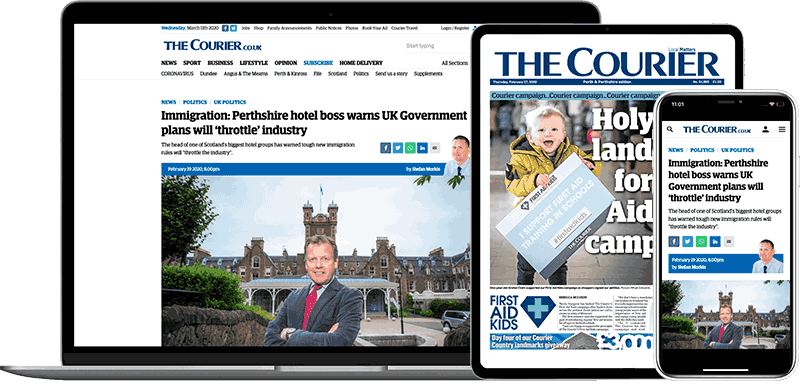 Help support quality local journalism … become a digital subscriber to The Courier
For as little as £5.99 a month you can access all of our content, including Premium articles.
Subscribe