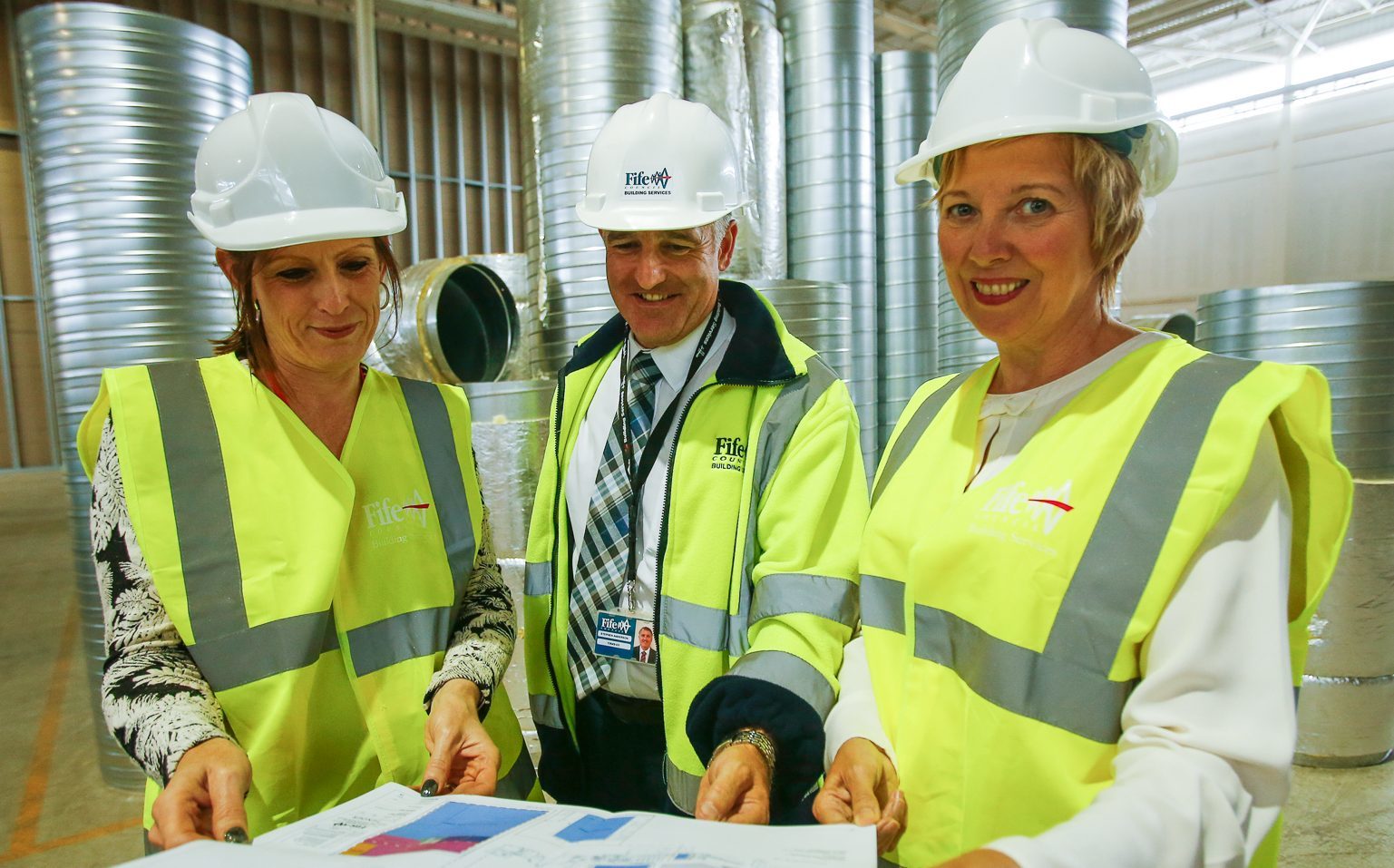 A state-of-the-art storage unit to house artefacts from across Fife is being created at Fife Council's Bankhead depot.
The purpose-built £2.6 million archive, the size of eight tennis courts, will bring together more than 100,000 historic objects, documents, photographs and works of art into one secure and environmentally controlled facility.
It will enable schools, researchers, organisations and the public to view items not on display and boost the use of Fife's archival services.
Crucially, it will safeguard Fife's collections of artefacts and historical records, which are managed by Fife Cultural Trust on the council's behalf, and allow for cataloguing and stewardship from one central location.
Due to be completed next spring, the Glenrothes base will also house the council's historic archive records and staff managing the school library service.
While the council is responsible for maintaining and conserving valuable local artefacts, until now there has been no permanent storage and operations management facility in place.
Depute leader Lesley Laird said: "This new facility will deliver a number of significant benefits for local people, schools and researchers nationally by preserving Fife's distinct and rich cultural heritage.
"It offers Fifers the chance to see some artefacts that reveal Fife's unique cultural identity, but have been hidden from the public eye for a number of years."
Fife Cultural Trust's chief executive Heather Stuart added: "This facility is set to be a fantastic asset to Fife's cultural heritage and will provide a permanent home for some of our most precious artefacts, paintings and valuable local history records.
"By gathering all of our most important collections together in one new facility we can ensure that they are carefully preserved and can be accessed and enjoyed by the people of Fife and visitors to the kingdom for years to come."
Collections which will be stored include works by famous and admired Scottish Colourists, including William McTaggart and Samuel Peploe, as well as items from Fife's social industrial history collection, such as linoleum samples dating back to 1840.
The new storage unit is one of several projects, including:
The creation of a flagship museum in Dunfermline – the Dunfermline Carnegie Library and Galleries is due to be completed in early 2017, and;
The extension of Kirkcaldy Museum and Art Gallery to increase the available space to display the gallery's art collections of national significance, which was refurbished and reopened in June 2013.