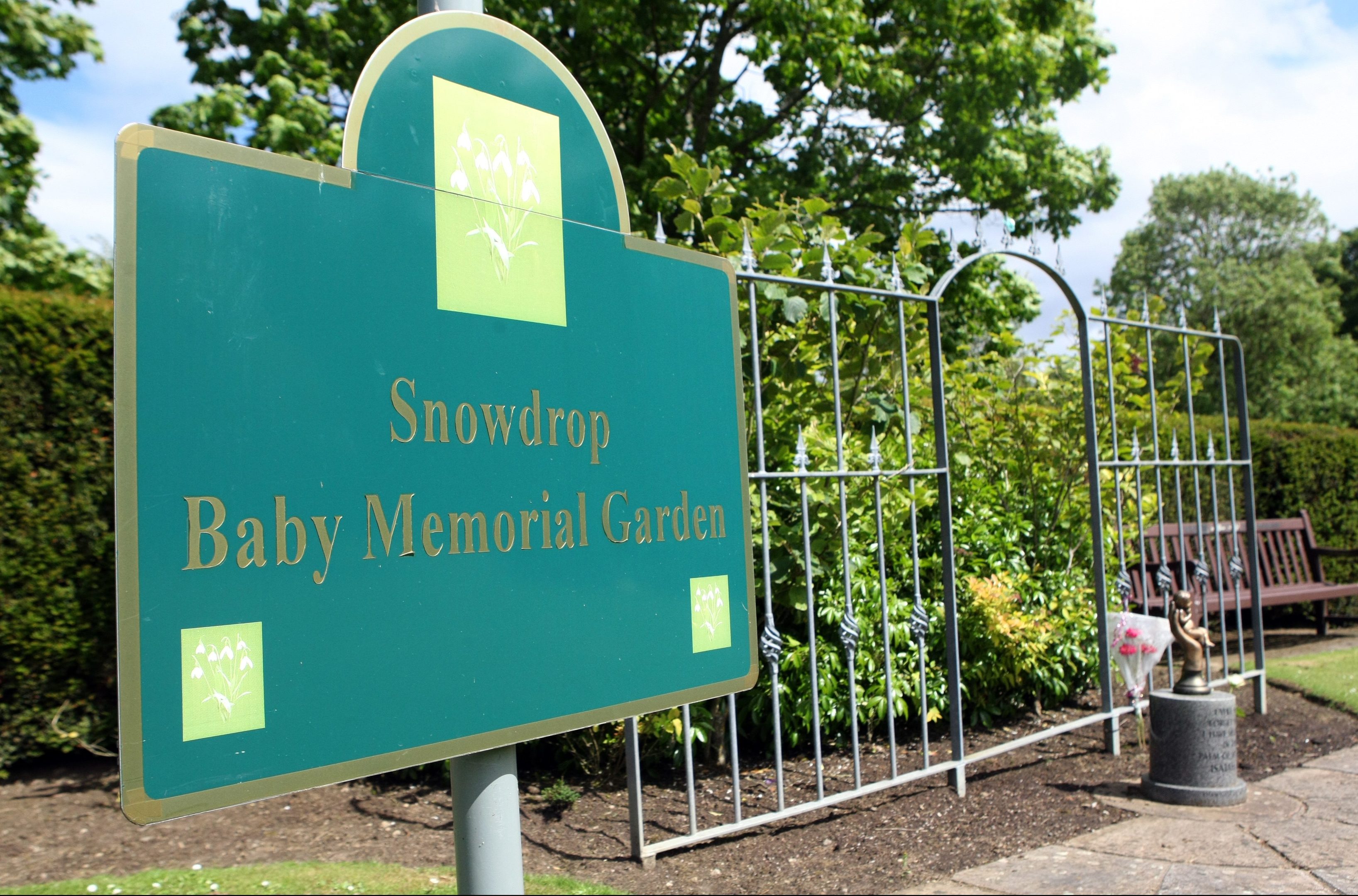 Fife Council's chief executive has issued a public apology to bereaved parents who were deprived the return of their babies' ashes.
Steve Grimmond made the statement following the release of a new report on how the local authority has reacted to recommendations made in the wake of the baby ashes scandal at Mortonhall Crematorium in Edinburgh, which subsequently uncovered shocking practices at crematoria across the country.
An independent investigation led by Dame Elish Angiolini earlier this year revealed many Fife parents were wrongly told there would be no ashes following the infant cremation process.
Agencies across the Kingdom were also criticised for "failing to communicate and understand" issues affecting non-viable foetuses, stillborn babies and the needs of their parents.
It has also emerged a number of Fife families are pursuing compensation, with the council's legal advisors in talks with solicitors representing those affected to try and avoid litigation.
The latest report to Fife Council suggests "good progress" has been made against recommendations made by Dame Angiolini and Lord Bonomy's Infant Cremation Commission in 2014, but Mr Grimmond felt compelled to issue a direct statement to families caught up in the baby ashes scandal.
"I would hope that the content of the report provides reassurance to members in relation to how we handled this issue and that we will meet the new national standards set," he said.
"In addition to that, I want to take this opportunity to offer an apology to those families affected by the historic practices at Fife's crematoria.
"We will be seeking to reach an early resolution to the small number of claims we have received in this regard."
Nine cases during the period 1973 to 1989, five at Kirkcaldy and four at Dunfermline, including one case of twins, were investigated by Dame Angiolini's 2016 National Crematorium Investigation (NCI).
The NCI concluded that communication on the part of the council, NHS Fife and funeral directors should better meet the needs of families, that information was inaccurate, and that communication between the NHS, funeral directors and the crematoria could be improved.
More recognition should have been given by management to giving families the chance to have ashes back, the NCI added, while training did not have regard to practices adopted elsewhere and the delay in introducing the use of baby trays – which greatly increase the possibility of retrieving ashes from very young babies – in Fife did not place enough importance on ashes recovery.
In response, leaflets provided by NHS Fife have been withdrawn and revised guidance is being prepared, while meetings have taken place to ensure that all publications are updated to highlight the correct position surrounding availability of ashes.
Staff will also attend a "centre of excellence" in South Lanarkshire, with a meeting organised with the FCBA to consider the potential for one of the Fife crematoria also being identified as a "centre of excellence".
Record keeping was also criticised by the NCI, although Fife Council said work is currently taking place with a database supplier to correct the error – with a review of pre-2014 records being carried out.
Judith Abela, acting chief executive at stillbirth and neonatal death charity Sands, said it hoped the NCI recommendations would be implemented in full.
"We know, from over thirty years of supporting bereaved parents, that having ashes that are associated with their baby, however few, to scatter or bury, is of huge significance," she said.
"Scotland has shown that with changes to practice, the appropriate equipment and training, and the appropriate reporting mechanisms, culture change and communication it is possible to produce ashes following the cremation of foetuses and babies at very early gestations, so it's important that there is an obligation on crematoria to make every effort to increase the likelihood of producing ashes following the cremation of a baby and review their practices to ensure that whenever possible ashes are offered to the parents.
"It is unacceptable to deny grieving parents the choice of having ashes following the cremation of their baby.
"Sands is available to support any parent who may have been affected."