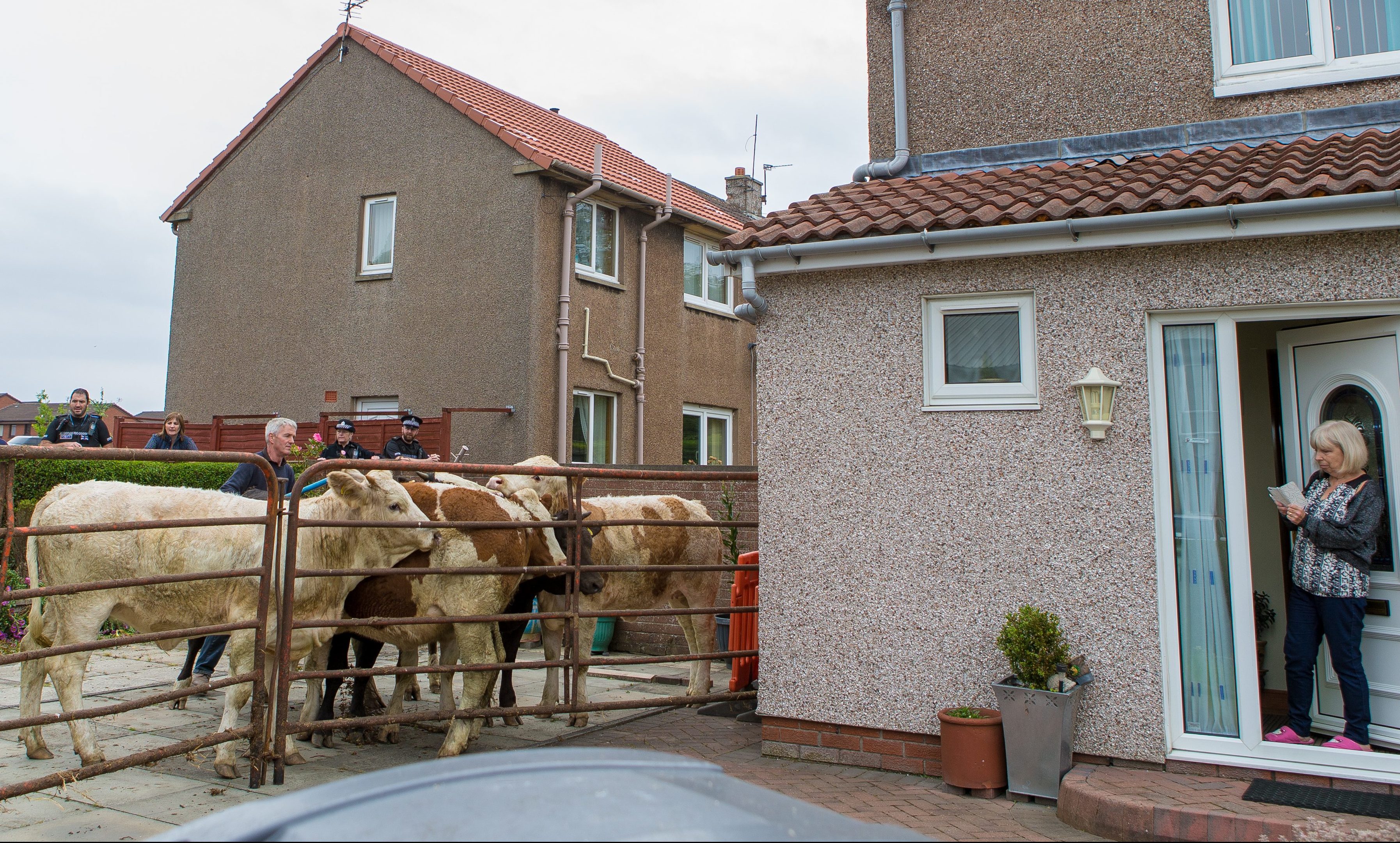 A herd of cows has been rounded up in the north of Kirkcaldy after breaking free from a field.
The sight of the rampaging heifers greeted several members of the public as they awoke on Friday, with Police Scotland receiving a flurry of calls from around 7.20am.
At least eight cows have been reported in various locations in the town and police officers are liaising with the farmer to ensure they are picked up and transported back to the farm safely.
It is understood the cows normally belonged in a farm in Cardenden, but appear to have broken free at some point overnight.
Six cows appear to be contained in the Fair Isle Road area, near the local primary school, while two have also been rounded up in Grampian Gardens.
However, police have received calls from a number of residents in streets including Wester Bogie Road, Blairmore Road, Redcraigs, Glamis Road, Forres Drive, Brodick Road, Culzean Crescent, Ellon Road, Templehall, Broom Road and Rabbit Braes and others.
Moooove over! Cows on Lindores Drive in #Kirkcaldy. Police and Farmer aware. Thanks to Brian for the pics! pic.twitter.com/yjlRf1bTH4

— Kingdom FM News (@KingdomFMNews) August 19, 2016
The streets in question are some distance away from actual farmland, leaving many locals scratching their head as to how they came to be there.
Two cows have also been spotted in the Sauchenbush Road area, sandwiched between Bennochy Road and Oriel Road.
Local councillor Susan Leslie witnessed two of the rogue animals being rounded up, and praised the police response to the bizarre situation.
"The police are doing a fantastic job," she said.
"It is a humorous situation but also a potentially dangerous one.
"Local farmers are helping to round up the cows, even though they don't belong to them.
"It is a serious situation but the police are doing great work."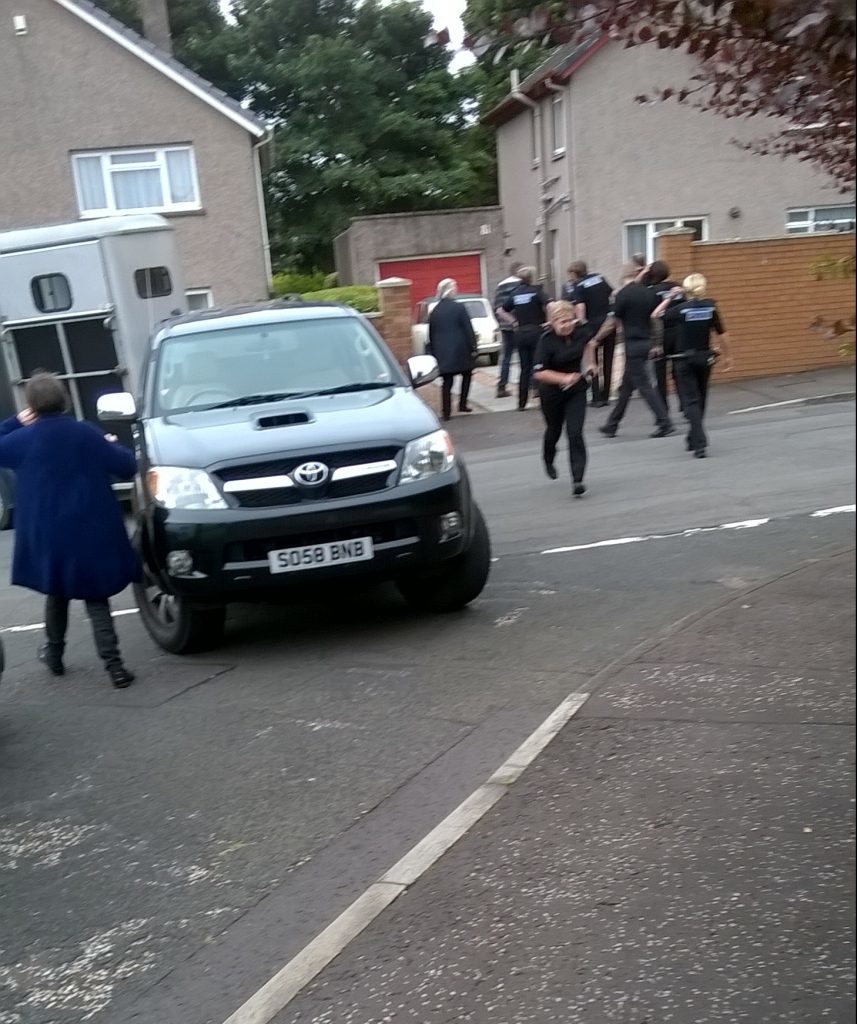 The cows were rounded up into a trailer just after 10am and taken back to the farm.