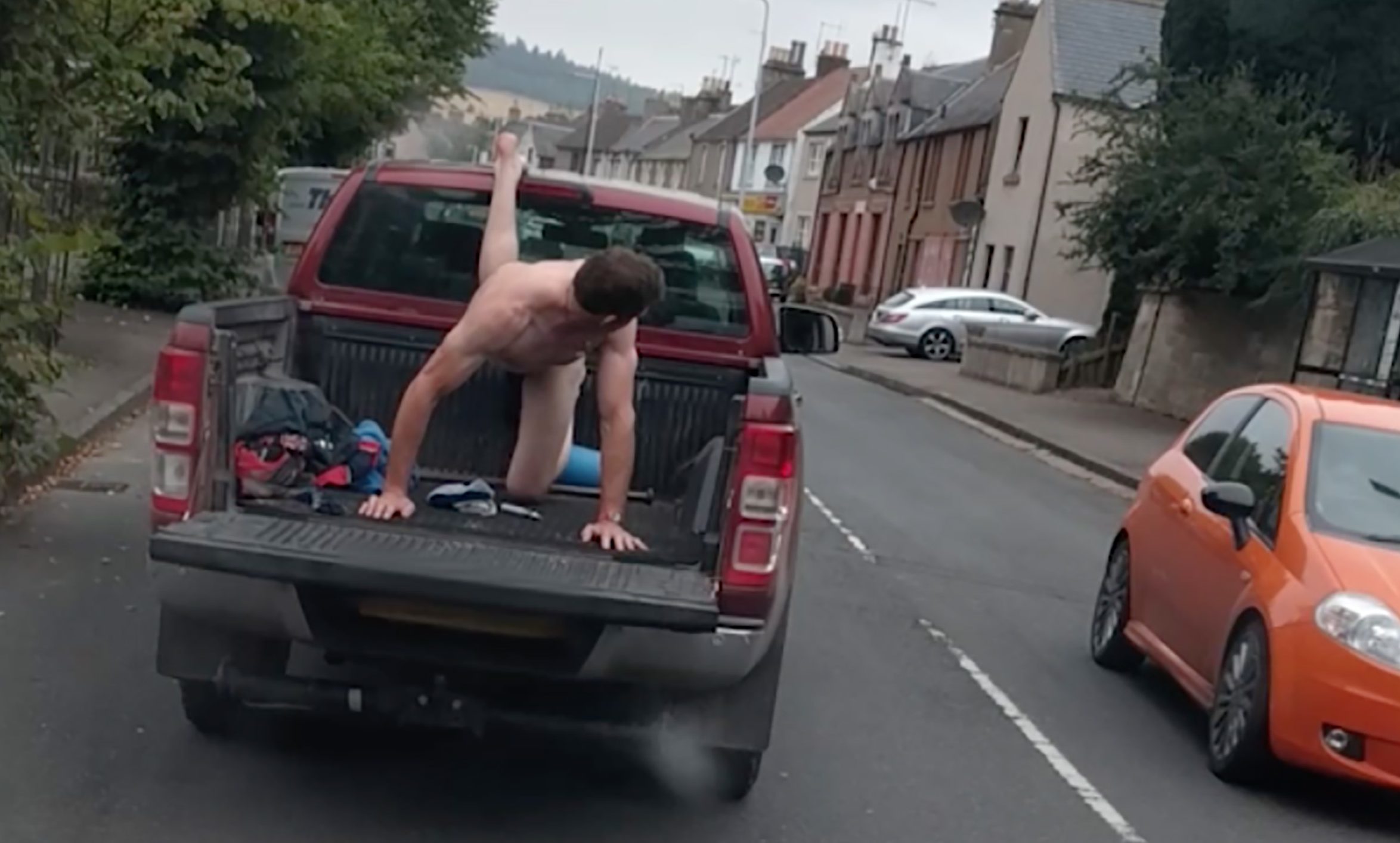 A naked farmer doing push-ups on the back of a moving pick-up truck.
It's not a sight you see every day on the streets of Fife.
But while Kenny Fraser hopes his brave stunt will raise a laugh or two among those who see it, what the 43-year-old wants more is for the cause behind his efforts to gain some much-needed recognition.
Wearing only a sock to cover his modesty, Kenny stripped off to perform the daring act on the Newburgh Road through Auchtermuchty as part of the 22PushUpChallenge, which raises awareness of veterans' mental health.
Thousands of people across the world have been taking part in the initiative, which originated in the United States, to highlight the dangers of depression and suicide among service personnel.
Fearing that his social media campaign, which encourages people to do 22 press-ups a day and donate to charity, had gone slightly limp after 18 days of posting videos, the Newburgh farmer decided to outdo himself in more ways than one.
"I had been nominated by a friend to take part in the 22PushUpChallenge and I didn't really want to do it at first, but then I read up on it and thought it was a great cause because depression is a terrible thing," he told The Courier.
"It's one of the biggest killers of men under 45, so I'm happy for people to laugh their heads off at me being an idiot if it means getting the message across.
"I had seen lots of people doing the same thing every day and only getting one or two 'likes' on their pages, so I thought this was something different.
"A lot of people have been saying 'Well done Kenny', but it's not about me – it's all about the cause and I think everyone knows someone who has been affected by depression.
"Facebook is quite a powerful thing so hopefully the charity has had a good kick off it."
Kenny, who also coaches rugby in Kirkcaldy, can be seen on the footage with his feet on the rear window and his hands in the cargo area before doing the press-ups as the truck moves off.
His friend can also be heard chuckling in the background as he films Kenny.
Asked if he needed a pre-push-up drink prior to his exploits, Kenny added: "I don't drink, to be honest — all it needed was just a bit of Dutch courage."
The video has now been viewed more than 34,000 times, with viewers encouraged to donate £5 to Combat Stress by texting PTSD22 to 70004.
In a message posted with the video, Kenny said: "People are feeling so low they are taking their own lives. Let's make that stop.
"Apologies for the sock but my driver refused to do it if my wee peeky pokey was staring at him in the rear view mirror."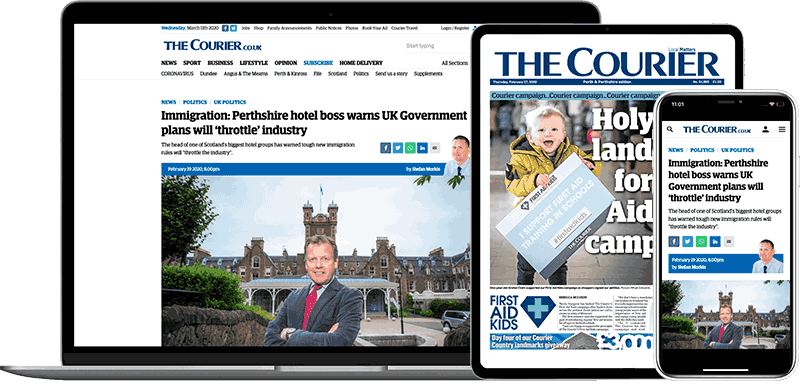 Help support quality local journalism … become a digital subscriber to The Courier
For as little as £5.99 a month you can access all of our content, including Premium articles.
Subscribe