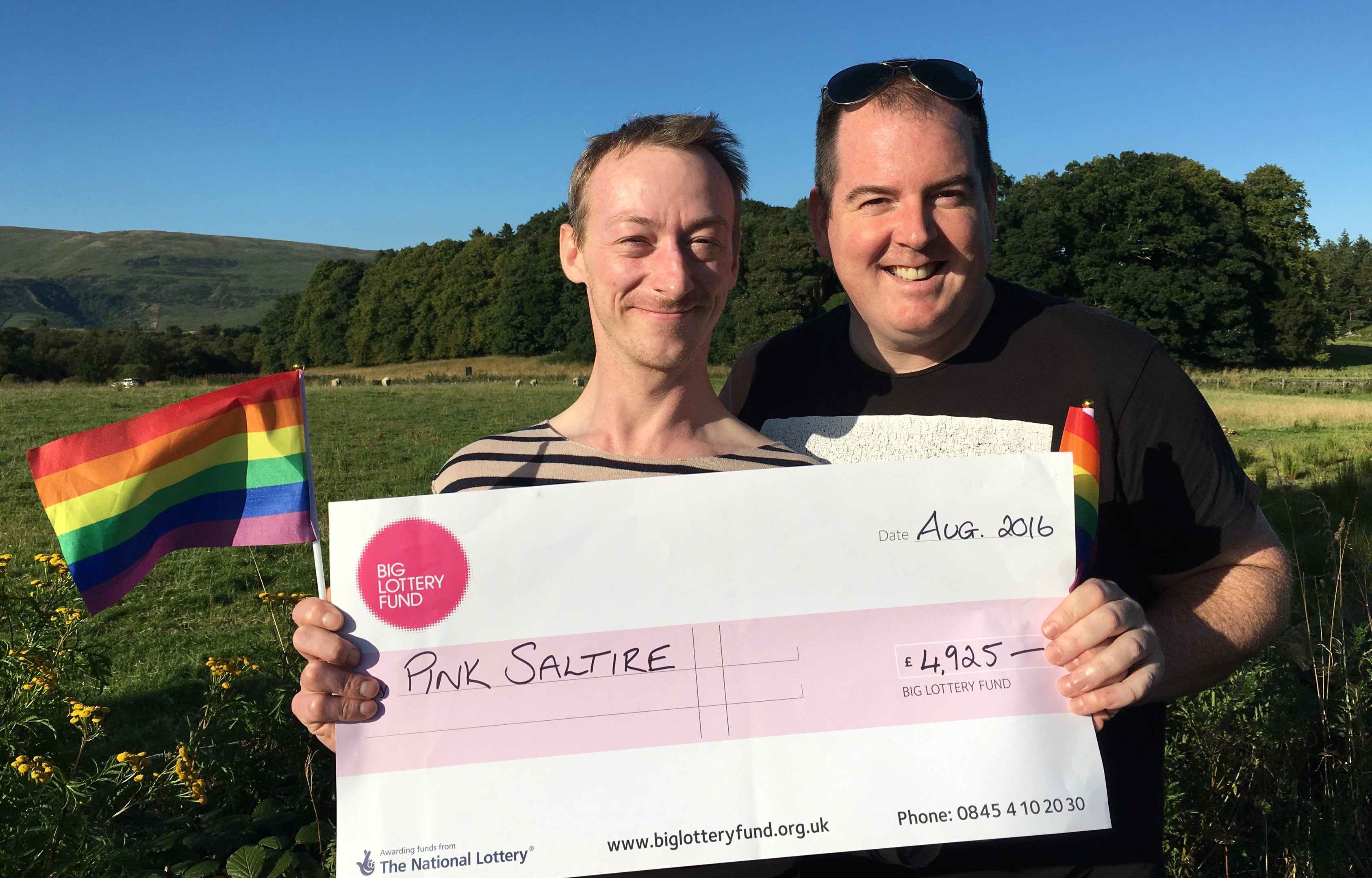 Fife's first ever Pride event to celebrate diversity in the region is being planned for next year.
The festival for LGBT+ people across the kingdom is the brainchild of the Pink Saltire charity, founded last year by Fife digital and radio journalist Stuart Duffy.
Until now, Fifers have had to travel to Edinburgh or Glasgow to take part in Pride celebrations but Stuart hopes to raise enough money to host a region-wide event closer to home.
Pink Saltire has just been awarded almost £5,000 from the Big Lottery Fund's Celebrate programme which will go towards the cost of organising a Rainbow Gala for Fife in November.
It is hoped the formal event in Dunfermline's Carnegie Conference Centre will help tackle discrimination and break down barriers for gay, lesbian, bisexual and transgender people living locally.
Funds will be raised on the night for the Pride event in 2017.
Stuart said: "We are so pleased to receive this award which helps us bring together all the different organisations in Fife doing amazing work for a night to celebrate diversity and the LGBT+ community.
"There's been a lack of events for the community in the past here in Fife but that is now changing."
He added: "We're proud to bring a new event to celebrate our amazing community here in Fife.
"LGBT+ people in rural areas like this need to be visible and active in their communities to help tackle discrimination and break down barriers."
The gala on November 25 will feature a well-known comedian, live music, keynote speakers and an awards ceremony to recognise some of the individuals and groups who are making a considerable impact in Fife.
The conference centre will also host space for stalls and organisations providing services for LGBT+ people in Fife.
In total, 15 organisations across Scotland have received more than £64,000 from the Big Lottery's new programme designed to offer support to communities to celebrate what makes them special.
Big Lottery Fund Scotland chair Maureen McGinn said: "These lottery grants celebrate what's special and unique about individual communities across Scotland.
"I'm delighted to see such a wide range of groups sharing in these first awards and look forward to many more benefiting in the not too distant future."
Tickets for the Rainbow Gala Fife will be available from September 1 via the Pink Saltire website or Facebook page.
Businesses and supporters are urged to get involved and take part in the event by contacting the organisers by email at info@pinksaltire.com