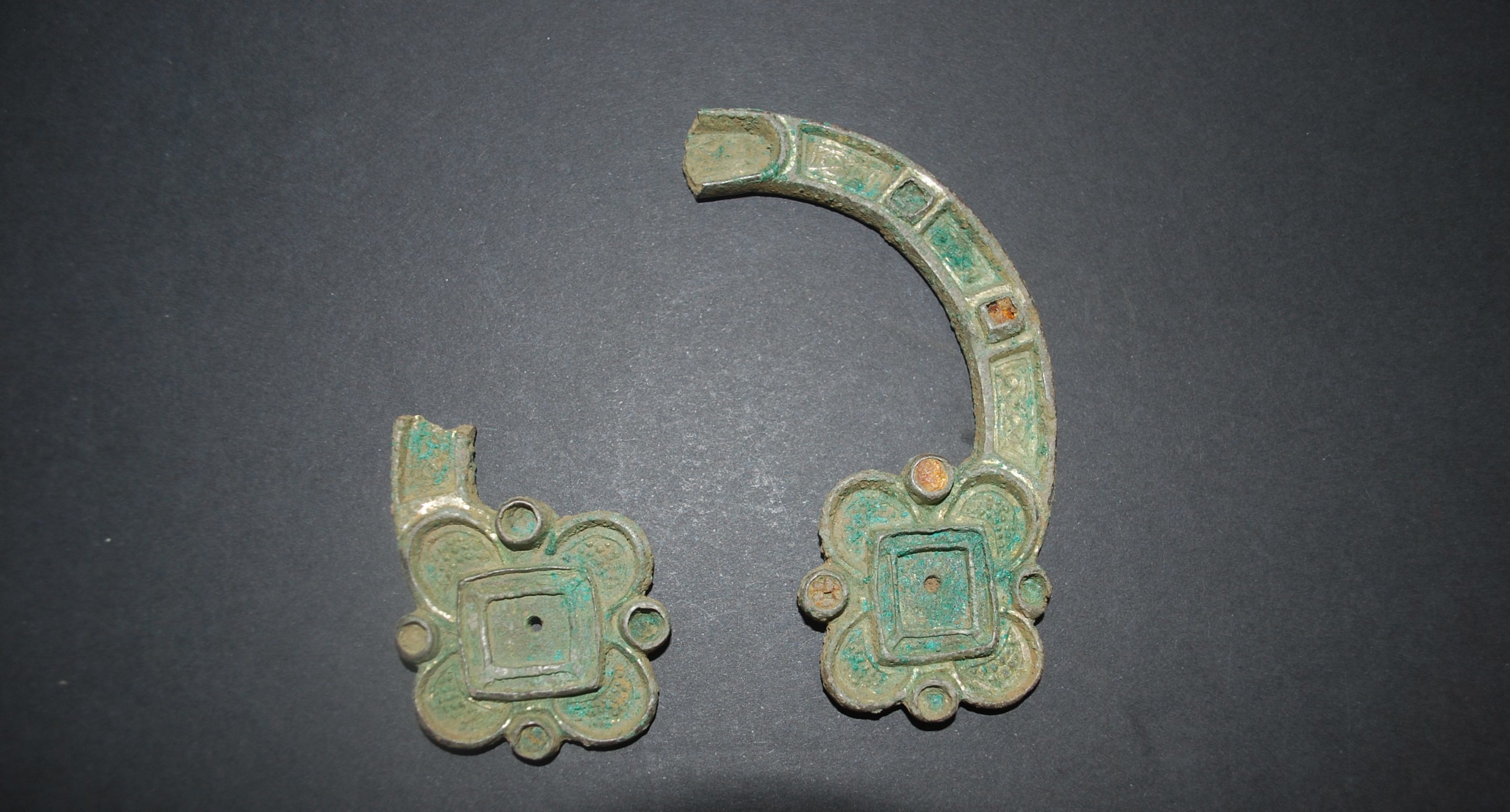 A Pictish brooch unearthed by a Fife metal detectorist was almost sent to the scrapheap.
The two-part artefact discovered in Boarhills by local man David Liddle was covered in mud and he did not realise its importance.
The find, described as significant by Martin Goldberg from National Museums Scotland, has now gone on display at St Andrews Museum.
Mr Liddle said: "I initially thought the piece was Victorian and it could easily have landed in the scrap bucket to be honest.
"But when I took it to the National Museums of Scotland's Treasure Trove Unit, I was amazed at the reaction it received."
The brooch, which is now in the care of Fife Cultural Trust, is penannular,an incomplete circle, with both the terminals surviving.
Studies show that brooches of this size were layered with symbolic meaning in both their decoration and form and reveal much about status, trade and technology in early medieval Scotland.
Mr Goldberg said he was delighted with the find.
"This brooch represents a very significant addition to our understanding of the southern Picts," he said.
Fife was part of the southern border of Pictland and metalwork was happening in the region from the sixth to eighth centuries.