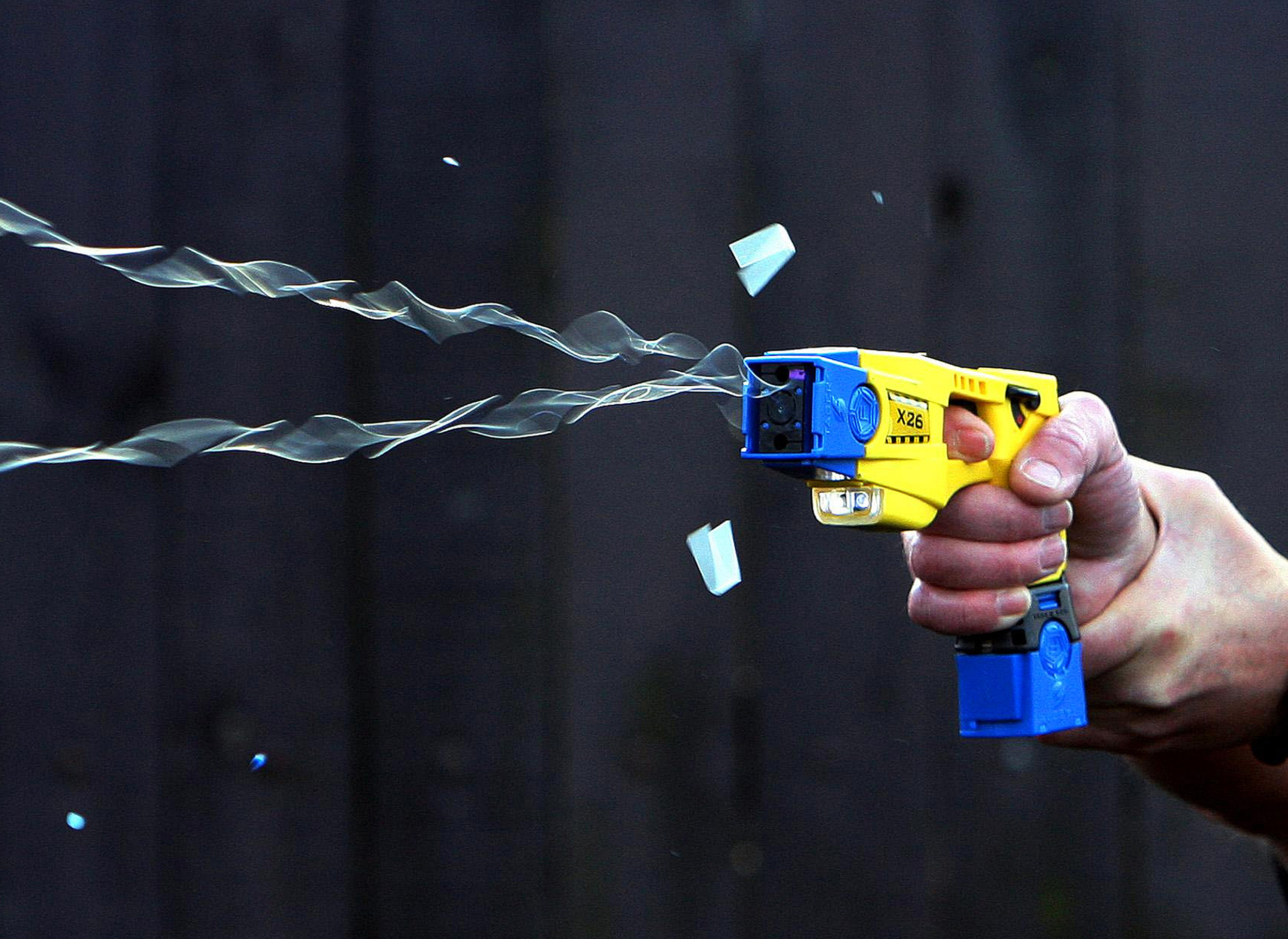 A crazed Fife man who confronted police while armed with a 29,000-volt taser has been jailed for more than five years.
 John Wishart, a prisoner at Perth, went on to fire the stun gun towards one PC as another officer hid behind a car for safety.
 CS spray was used to try and stop the 39-year-old, who at one point jumped in the driver's seat of the police vehicle.
 Amid chaotic scenes outside a bar in Leven, Fife, Wishart was eventually held by the officers.
 The incident in May this year had earlier been sparked as police investigated a report of drink driving.
 Wishart was soon quizzed, but he went on to brandish the taser that he was armed with.
 CCTV caught the dad discharging the device in the street as stunned onlookers watched.
 After finally being arrested, police also found two knives on him.
 Wishart admitted four charges – including assault and possessing a taser – as he appeared at the High Court in Glasgow on Friday.
 Lord Boyd jailed him for five years and three months.
He will first have to serve six months from a previous jail-term.
 He told Wishart: "Police officers who serve the community are entitled to the protection of the courts.
 "You tried to threaten or intimidate them in a bid to prevent them carrying out their duty."
|"I accept you did not intend to do any harm with the taser – you were intent on using it to escape from the police."