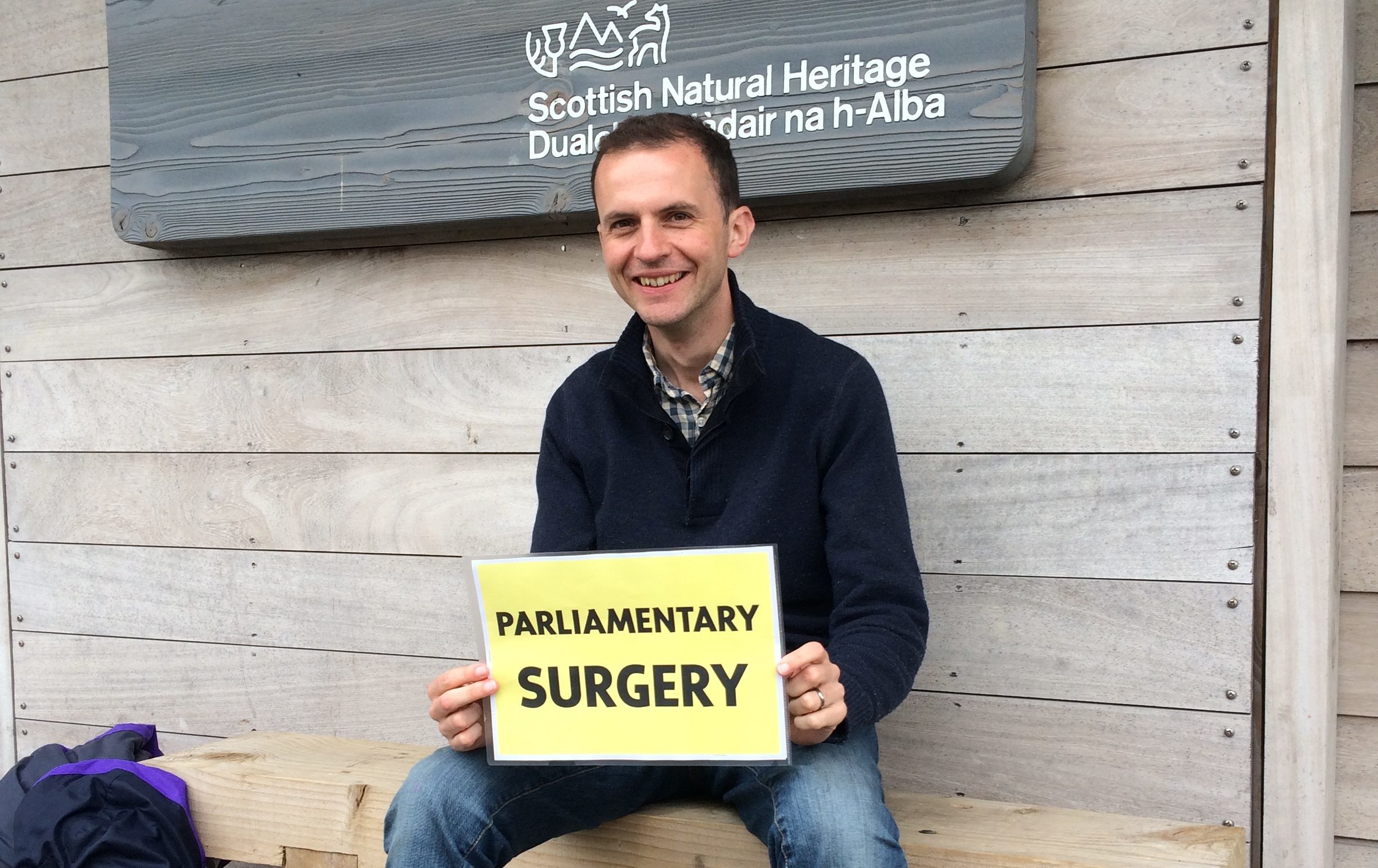 It is only 110 acres in area and the only way to get there is by a 45 minute ferry ride.
It is home to more than 200,000 seabirds, a large seal colony and just one man so the Isle of May would seem an unlikely place for a politician to hold a Parliamentary surgery.
But determined to become familiar with his entire north east Fife constituency, MP Stephen Gethins decided to go Forth for a real back to nature experience.
The SNP MP, elected to Westminster last year, was joined on his trip by a pod of bottlenose dolphins which swam alongside the May Princess en route from Anstruther harbour.
Previous visitors to the island include Vikings and smugglers but Mr Gethin's mission had a lighter purpose – really just to explore the area and meet any concerned constituents who might be hanging around.
The 40-year-old revealed however that he did not run into any perplexed puffins or stressed out seagulls.
The seals were satisfied, the dolphins delighted and the cormorants were completely content, he said.
And while the razorbills admitted to feeling a bit ropey, the terns were terrific and the kittiwakes were comfortable with their lot.
During his visit, the MP was taken on a tour of the island by SNH reserve manager David Steel.
"It was great to meet David Steel who lives on and manages the Isle of May for Scottish Natural Heritage," he said.
"He and his team are doing excellent work to protect this natural jewel that is important to a wide range of wildlife, including puffins, seals, terns and even whales."
*As a politician, Stephen Gethins is used to dealing with the concerns of the public but what issues could possibly be worrying the inhabitants of the Isle of May?
Perhaps, like many across the UK, the warblers are worried about migration.
Or maybe the seals and dolphins, fearing a lean winter, expressed concern about the country's fishing policy after Brexit.
Could the puffins want their own crossing?
Are the herring gulls angry about The Courier's gullbusting campaign?
Who knows?
But one thing is almost certain.
Surely an Arctic tern will have asked Mr Gethins to help it find a mate.
After all…one good tern deserves another…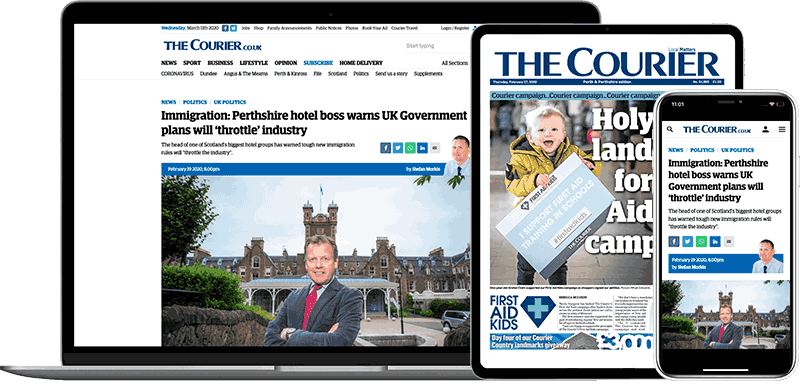 Help support quality local journalism … become a digital subscriber to The Courier
For as little as £5.99 a month you can access all of our content, including Premium articles.
Subscribe