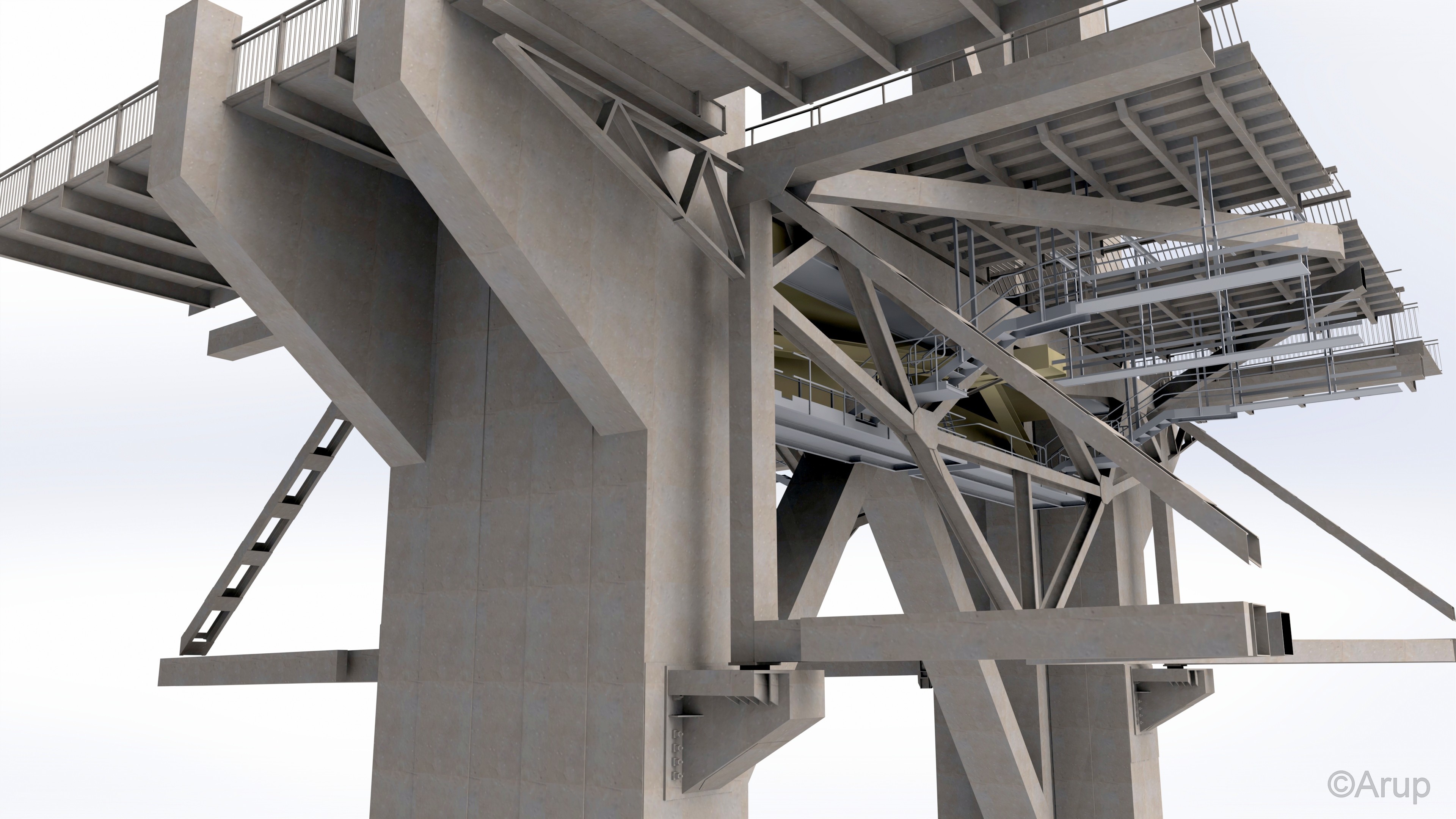 The final phase has begun of replacing truss end links on the Forth Road Bridge nine months after discovery of a fracture led to its closure.
Work has started on the north east main span to install a new permanent sliding bearing arrangement to be fixed to the tower beneath the existing end post.
This will be carried out below deck with only a small number of overnight contraflows necessary.
When a crack was found in a truss under the carriageway the bridge was shut for almost three weeks.
Temporary repairs allowed it to reopen to most traffic on December 23 and HGVs in February.
Amey is carrying out the work on behalf of Transport Scotland.
Mark Arndt, operating company representative for the Forth Bridges Unit, said: "We're delighted to be commencing work on the full replacement of the truss end links with a completely new redesigned arrangement.
"The repairs carried out last winter were necessary to get the bridge back open to traffic as quickly and safely as possible.
"Since then we've been planning and preparing for this permanent replacement and it's remarkable that the team has reached this point less than nine months since the original defect was discovered.
"We'll press on now to get the job done with minimum disruption to bridge users."
Work at the north east main span is expected to be complete by the end of the year, with the remaining seven links due to be replaced in a contract to be let in 2017.
Once the new steelwork has been installed the load will be transferred from temporary brackets installed on the main towers in February onto the new sliding bearing arrangement.
The temporary bracket will then be modified and relocated to the north east side span to allow future replacement works there.
An advanced trial has already been completed to investigate the buildability of the strengthening works that are required inside the main towers and to minimise the risks during the remainder of the project.
Reinforcing steel must be assembled within a confined space, so a concrete replica of the tower and reinforcement was constructed to identify any difficulties that could arise without causing risk to the structure or to the safety of the workforce.
Structural health monitoring installed during the initial repairs will continue to be developed to provide engineers with ongoing live data.