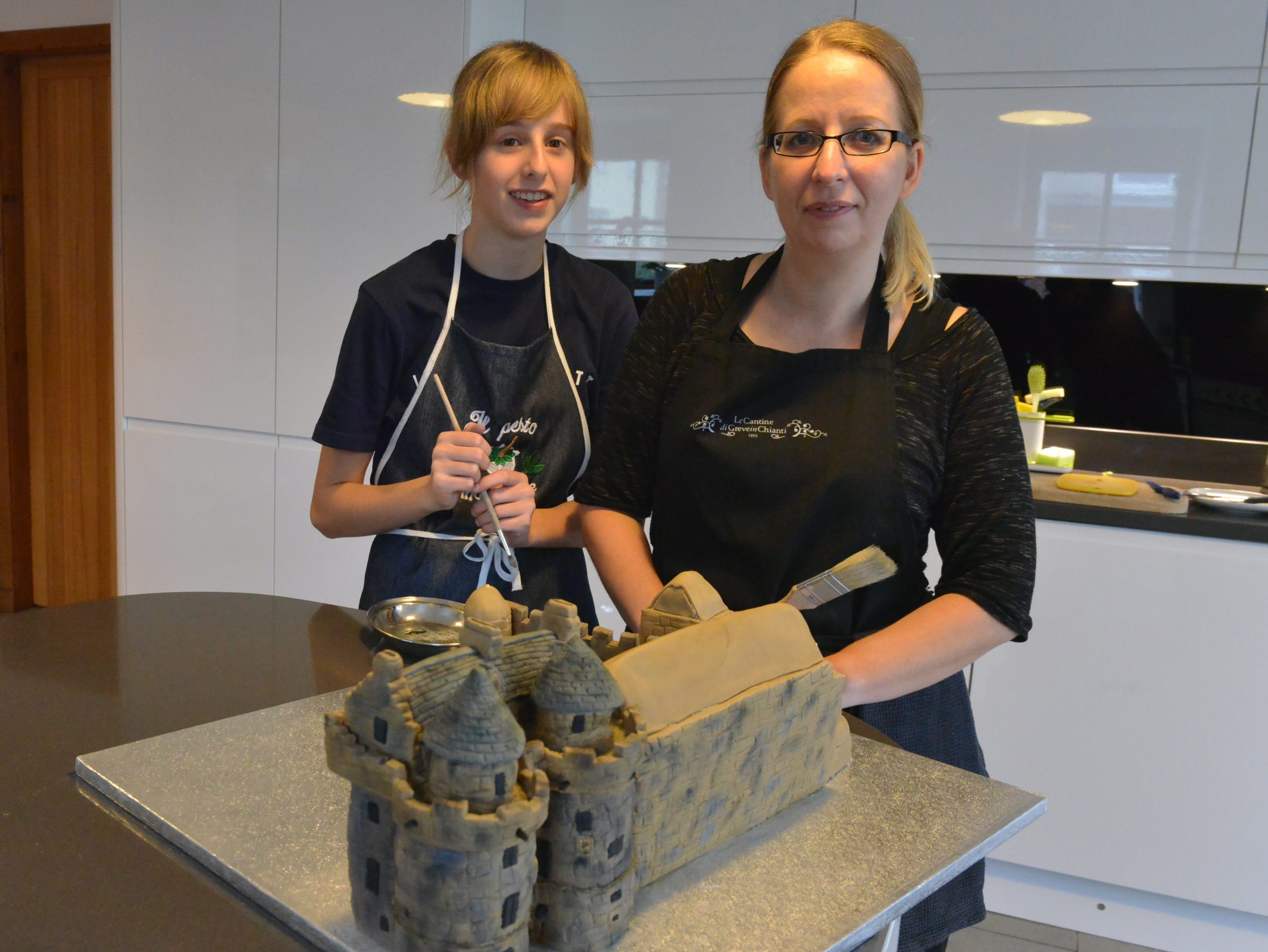 Since launching her cake-baking business five years ago, Pauleen Amour-Barclay has served up some right royal beauties.
But her latest work-of-art is truly fit for a king.
She has baked a replica of Falkland Palace which is due to go on show alongside edible models of other Scottish buildings in Stirling on Sunday.
Built from several Madeira cakes containing 30 eggs, it features minute details of the Renaissance palace from its turrets to its roundels.
Pauleen, 40, has spent hours painstakingly recreating coats-of-arms and scoring brickwork with the help of her quantity surveyor husband Dave, 42, and daughter Erin, 13.
The family wanted to ensure the essence of the country residence of the Stuart monarchs was captured before it goes on show at Cake Fest, part of the Festival of Architecture 2016.
Their palace — which they were filmed creating for BBC's The One Show — will be among around 100 cakes by professional and amateur bakers representing iconic Scottish architecture, including the Tay Bridge, Edinburgh's Scott Monument and the Falkirk Wheel.
Pauleen, an organisational development officer for Fife Council, took up the challenge after learning about it from a friend and chose the palace, a favourite retreat of Mary, Queen of Scots, from a list of suggested locations.
She said: "I wanted to do a Fife building as I'm a Fife girl.
"We go to Falkland a lot to walk our dog Truffles and we love it.
"The palace is one of the most beautiful buildings in Fife.
"We also wanted to choose a building which could be easily transported.
"We thought about doing the Forth Road Bridge but decided it would be more challenging to transport and assemble on site."
Pauleen runs Divine Bakes and Cakes from her Glenrothes home and her previous creations include a sinking Titanic but she said: "This is the most complex cake I have ever made.
"If someone had come to me and asked me to bake a model of a building like this, I would have thought they were off their head!"
She and Erin took around 260 photographs of the palace from every angle and worked from a copy of its plan.
Pauleen carefully considered how to tackle the finest details of the palace's architecture before assembling her mass of ingredients to begin baking on Tuesday.
The cake will be placed on a giant edible map of Scotland at Cake Fest, in Cowane's Hospital, near Stirling Castle.
Pauleen said: "It will be a relief to get it there in one piece.
"It will be great to see it there on the map with all the other cakes."
A tasty palace in numbers:
Pauleen's palace was made with:
30 eggs
2kg flour
2kg buttercream frosting
2kg margarine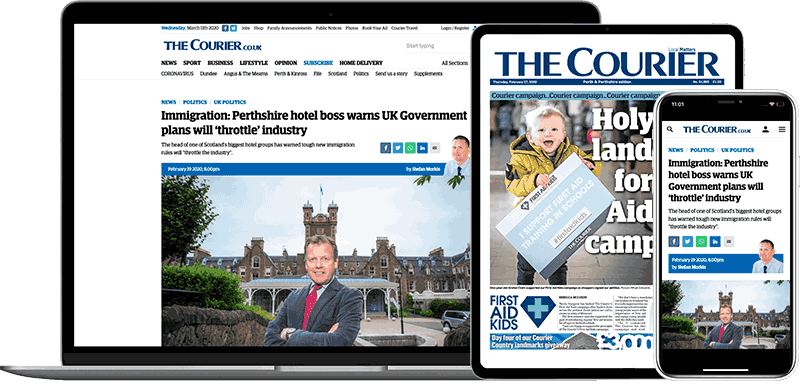 Help support quality local journalism … become a digital subscriber to The Courier
For as little as £5.99 a month you can access all of our content, including Premium articles.
Subscribe