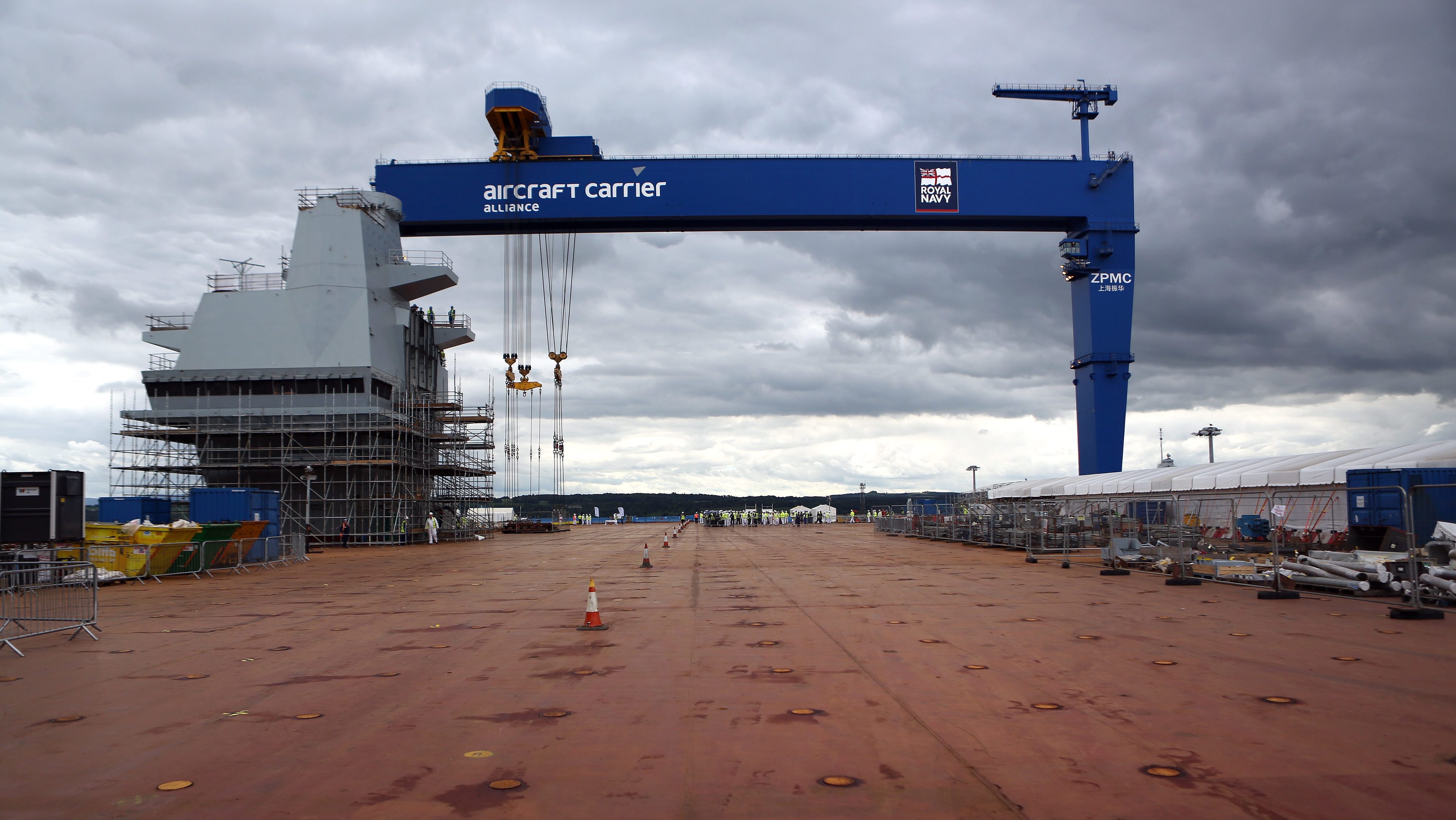 More than 300 workers on the UK's flagship aircraft carriers embarked on a wildcat strike yesterday after a worker was allegedly banned from the site.
Electrical workers at Babcock's Rosyth Dockyard walked off the £6 billion project in protest at the 67-year-old's treatment.
The contractors, who all work for Balfour Beatty and CBL, had been prepared to continue the action indefinitely, potentially risking tight deadlines set for the completion of the supercarriers – the biggest Royal Navy ships ever built.
A planned demonstration at the dockyard gates today (TUES) has been called off, however, after a day of intense negotiations between the workers, unions and Babcock.
An insider said they had eventually agreed to give the company until the middle of next week to investigate the allegations against the sacked worker.
But while work on the HMS Queen Elizabeth and HMS Prince of Wales will continue as normal in the meantime, the contractor warned the strike would resume if a suitable deal was not struck.
"We're all very unhappy that a guy has been blacklisted by Babcock over an alleged altercation with a gaffer more than two years ago," he said.
"The guy worked for another company sub-contracted by Babcock and he was sacked on the spot by that company.
"He got a job with Balfour Beatty and tried to start back at Rosyth but when Babcock realised they barred him from the yard."
The whistleblower claimed the contractor involved had been banned from every Babcock yard in the UK as a result of the dispute.
"As far as we're concerned there was no investigation into what happened and witnesses were never spoken to," he said.
"We're all worried now that we could have a rammy or an argument with a manager and that's us sacked and banned from all Babcock sites across Britain.
"Babcock don't want this strike to continue because they have to have the order ready for sea trials by March , but if there's no agreement next week it will go on until there is a resolution."
A spokesman for Babcock said: "We are aware of this situation and as discussions are ongoing it would be inappropriate for us to comment further."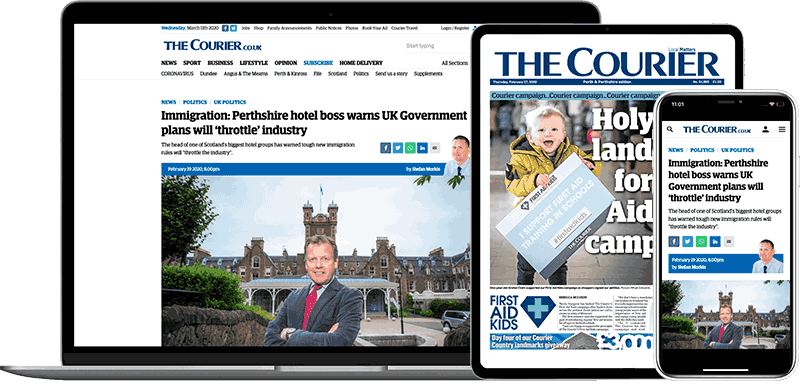 Help support quality local journalism … become a digital subscriber to The Courier
For as little as £5.99 a month you can access all of our content, including Premium articles.
Subscribe