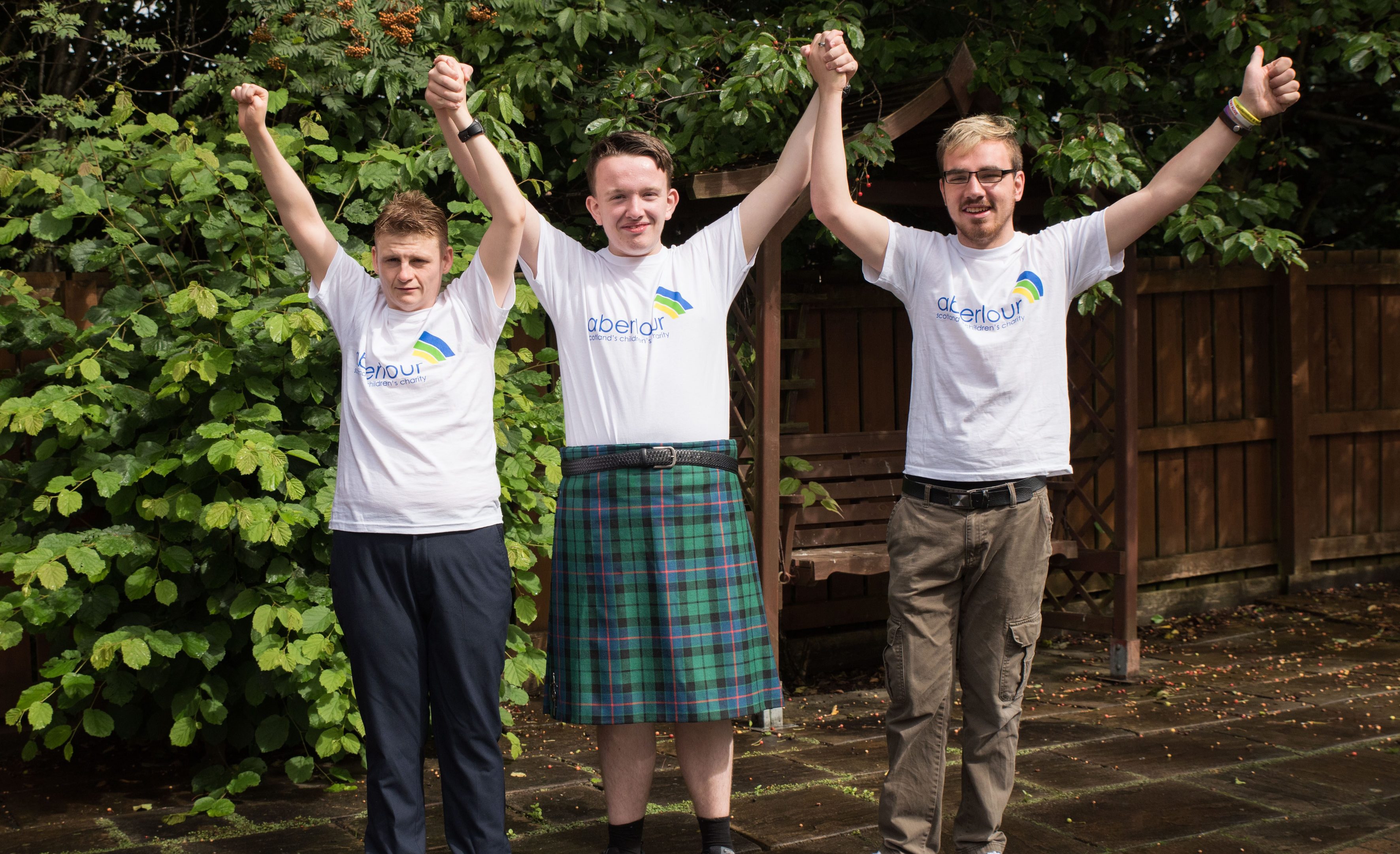 Pipe dreams do come true.
Aberlour residents in Dunfermline were in for a piping hot treat when one of Scotland's biggest bands put on a special surprise gig.
Robert Morrison, 17, Jamie Thomas, 22, and Brandon Anderson, 22, will lead off the walkers at the Edinburgh Kiltwalk on Sunday as they take big steps to raise money for the charity which has done so much to help them, the Aberlour Child Care Trust.
To help spur them on ahead of the big day, the Kiltwalk team arranged a very special surprise – a private performance from their favourite band, the Red Hot Chilli Pipers.
Piper Harry Richard and guitarist Ben Holloway brought the house down with a once in a lifetime concert for the residents.
The world's most famous bagpipe band, who recently released their 9/11 anniversary single 343 The Fallen in collaboration with the Fire Department of New York, once again showed their charitable side ahead of their performance at the Kiltwalk closing party.
Robert, who stays at Aberlour's Dunfermline residence, will be walking the five mile "Wee Wander" on Sunday.
He said: "It's a moment I'll never forget.
"They were incredible and we all wanted it to go on forever. We were all singing and dancing. I can't stop smiling.
"I can't wait to see them perform again on Sunday.
"We're walking to give back to the charity which has helped me and my friends throughout my life.
"I can't wait to lead the walkers who are all doing something amazing."
The Royal Bank of Scotland Kiltwalk will see thousands of participants don their kilts and raise money for a host of children's charities.
Getting under way at Murrayfield, the event sees 100% of funds raised by participants go straight to Scotland's children's charities.
Chief executive Paul Cooney said: "It was a real pleasure to meet these three impressive young guys and their friends and colleagues and hear why they are walking and the difference Kiltwalk funds has already made to their lives.
"I couldn't think of three better candidates to lead off our walkers this Sunday in Edinburgh.
"The Red Hot Chilli Pipers' visit to Aberlour is a memory that will last a lifetime for them, and me.
"Their performance on Sunday will be a well-deserved treat at the end of a tough, but enjoyable day for our walkers who are taking part to raise money for charities close to their hearts in the final Kiltwalk of 2016."
To register for the Kiltwalk, sign-up at www.thekiltwalk.co.uk and choose a charity to support.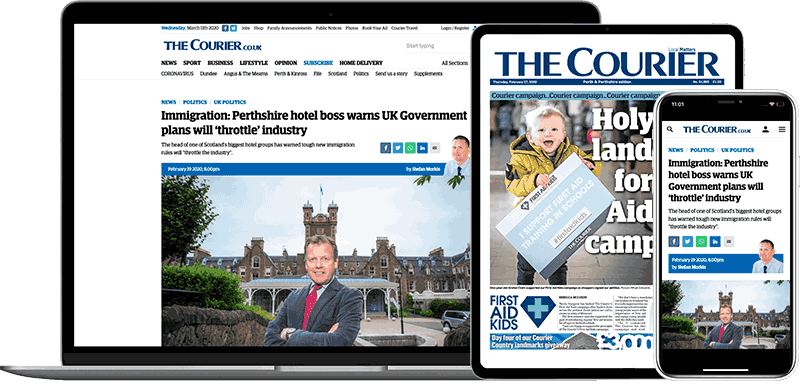 Help support quality local journalism … become a digital subscriber to The Courier
For as little as £5.99 a month you can access all of our content, including Premium articles.
Subscribe