Michael Alexander examines the success of the Cupar Youth Café which celebrates its 15th birthday on September 22.
Seated on a stool with just an acoustic guitar, renowned Scots singer songwriter Findlay Napier has some sound song-writing advice for the small group of teenagers seated before him.
"They might be the nicest lyrics in the world" he says, "but if you get bored listening to them after two minutes then something is wrong.
"So when I'm writing I'll record the lyrics on my phone and listen to them back. If the song doesn't fly on its own with just a guitar and voice or piano and voice, then there's an issue!"
As one of the most highly-regarded performers and creative forces on the Scottish music scene, Findlay made his name touring and recording with multi-award winning traditional Scottish folk band Back of the Moon and is also well known as the host of Celtic Connections' Late Night Sessions.
On this occasion, however, he is leading a song-writing workshop with fellow nationally renowned Scots songwriter Kim Edgar for teenagers in Cupar.
Both song writers took the young attendees through some of the processes of song writing from generating ideas, tips on lyric writing and chord structure, keeping songs interesting and getting over the fear of a blank page.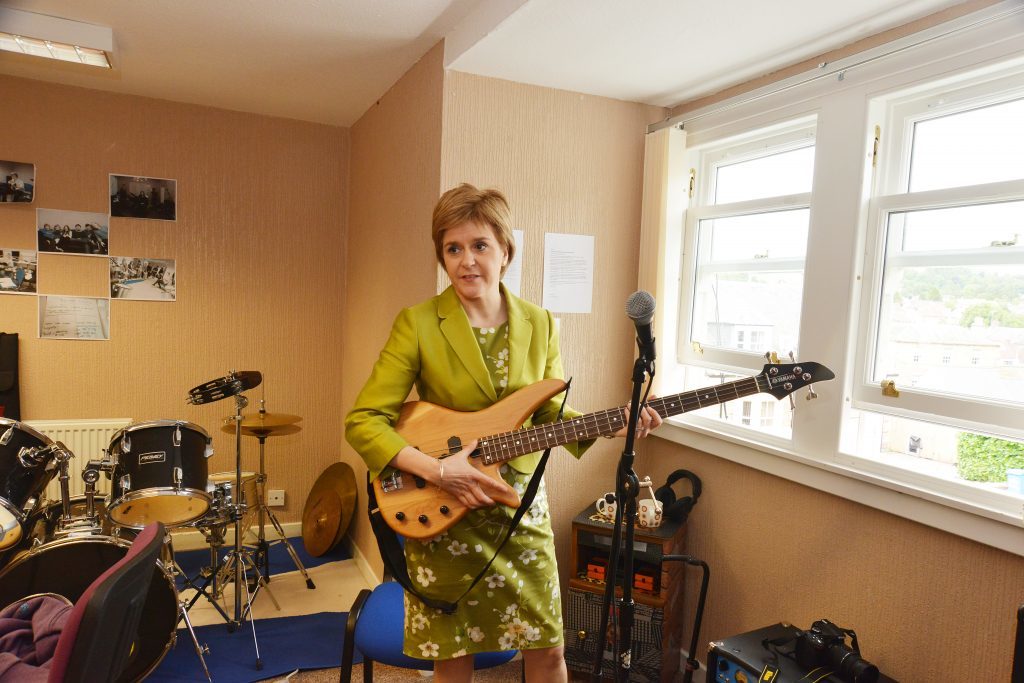 It's just one example of a successful event that has been hosted by Cupar Youth Café, which is set to celebrate its 15th anniversary this week.
As volunteers and staff look forward to reflecting on its achievements and focusing on its potential for the future, The Courier caught up with former Cupar solicitor Charlie Milne who was one of the founders back in 2001 and who still plays an active role chairing its management committee.
The Dundee-born and raised 62-year-old, who has lived in Cupar for nearly 35 years, explains that whilst it has adapted to the changing needs of young people during its existence, the café's ethos remains the same – to encourage and support young people to reach their true potential, and to enable young people to develop and grow into confident individuals, successful learners, effective contributors and responsible citizens.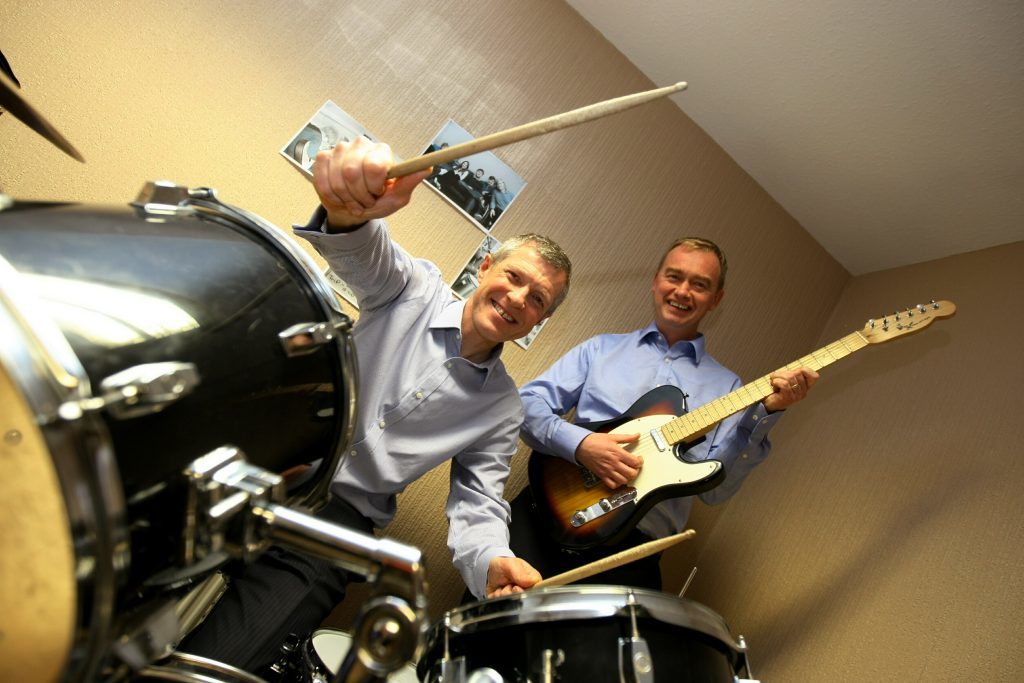 "The youth café, which is a project of the local YM/YWCA, actually originated around 1997 and it started at the time myself and Norma Graham (secretary of Cupar YMCA) were members of Cupar Community Council," recalls Charlie, a lifelong Dundee FC fan who is also chairman of Kingdom Housing Association.
"We thought the community council should be looking at more young peoples' issues.
"Cupar was well served for mainstream things like Scouts, rugby, football etc.
"My boys at that time were getting to that 15, 16 years-old stage and I recognised there was a need for a kind of safe 'chill-out' place where the young people of Cupar could meet.
"We had one in Dundee when I was growing up –  the Haparanda café. We thought Cupar badly needed somewhere too."
Charlie and Norma organised a survey of Bell Baxter High School pupils to see what they wanted.
Interestingly, the number one priority that came out was a cinema that gave rise to films being run in the Corn Exchange for a while.
The second priority kids wanted was a youth café, with the third being a skateboard park.
"It actually took four years to get the youth café going," Charlie continues.
"One of the things we wanted to do was include the young people in the development of it. That involved training sessions to get young people the skills to develop it themselves."
With premises eventually secured in the former janitor's cottage at the back of the Corn Exchange, and overcoming funding issues and changes in building regulations that meant they had to put in a ramp, the Cupar Youth Café was opened on September 22, 2001 by the then First Minister Henry McLeish.
It initially operated as a drop in facility three evenings per week.
Now, Charlie explains, the focus is more on community-learning initiatives which are often operated with the support of the project's principal funder Fife Council.
The 16+ programme, for example, aims to boost the confidence of young people to enable them to move on positively in their lives.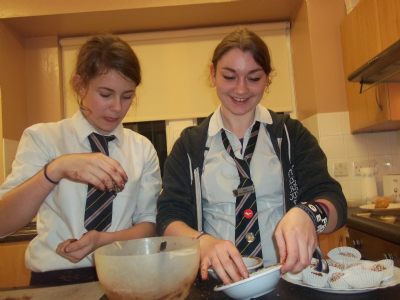 Music Space gives young people with no musical experience the chance to sing or learn instruments, whilst the recently established Coders group aims to enhance digital skills.
An LGBT group has also been set up recently allowing young people of similar orientation to come together and look at some of the issues.
Norma Graham, a lifelong Dundee United supporter explained: "Adaptability has been the key to the Cupar Youth Café's survival and also the work of the many dedicated youth workers and volunteers who have contributed to the youth cafe ethos over the years.
"Their work has enhanced the lives of many young people who have been able to access many opportunities otherwise available to them.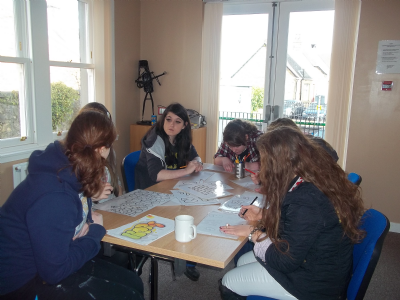 The team are grateful for Fife Council's financial support and community grants from local organisations such as the Bruce Trust, Cupar Round Table, Cupar Rotary Club and NHS Fife.  First Minister Nicola Sturgeon was also impressed, making two high profile visits over the past couple of years.
Against the backdrop of wider local authority budget pressures, the café will have to tailor its cloth following a small reduction in its grant for the current year.
Congratulated
Fife Council leader, Councillor David Ross said: "All those involved with the YMCA/YWCA and in particular with the Cupar Youth Café project are to be congratulated on the great work they are doing with young people and with the community in the Cupar area.
"Projects like this are really important for engaging our young people and helping to build their skills and confidence.
"I'm pleased that the council has been able to continue funding these activities.  "A special thanks is due to all those volunteers that freely give up their time and effort to make these things happen."