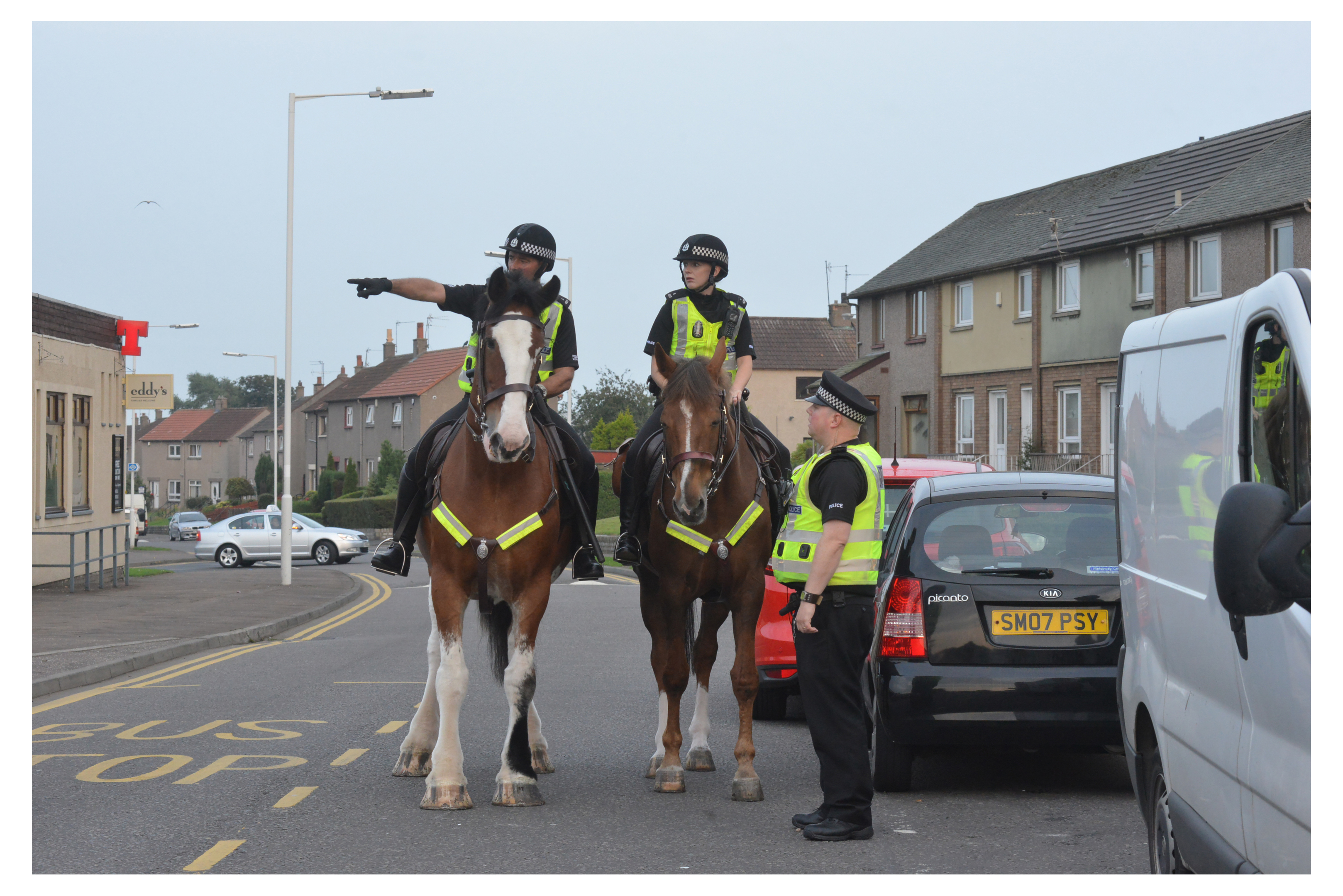 The parents of unruly teenagers could be threatened with eviction if they fail to get their children under control.
Action to turf families out of council housing could be taken as one of a number of tactics to curb a gang of youths said to be running riot on a Kirkcaldy housing estate.
Mounted police were deployed on the streets of Templehall this week to speak to youngsters accused of drinking and taking drugs, vandalism, theft and intimidating local people.
CCTV and foot patrols have also been implemented as officers admit the issue is a "challenging" one.
Appalled residents said they had been subjected to horrendous anti-social behaviour since a new play park opened around six weeks ago but claimed those responsible were experts in hiding from the police.
A public meeting involving Police Scotland, Fife Council housing and community officers and local schools has been organised for next week in a bid to reassure people that action is being taken.
One local shop worker said crowds of 40 or 50 youths were gathering on Birnam Road every evening and the issue was worse at weekends.
Pauline Bonner, who works in the Spar, said: "They run riot outside the store and they leave a right mess behind them.
"They come in and steal from the shop but when the police come the kids just hide until they go away."
Another shopkeeper, who asked not to be named, said she had been subjected to vandalism and youngsters had been scaring off customers.
"They are damaging folks' property, breaking windows, scratching cars," she said.
"A few customers are saying they'll get their shopping before the kids come out of school."
She said police were not deterring the youngsters, adding: "They are coming in here saying they aren't scared of them.
"Parents need to be getting warnings. It's never going to stop otherwise."
Local councillor Neil Crooks said the behaviour, compounded with drugs and alcohol, was extremely serious.
"The community needs to know and be reassured that the agencies there to protect us are actively available for them.
"Parents are probably unaware that their children are out there acting in this way but I have been advised by housing services that if any of these children are the family of council tenants the tenancy could be removed from the parents because they are not controlling their children in our community."
Matter must be "resolved quickly"
Kirkcaldy MSP David Torrance said he understood a considerable number of youths had been causing significant anti-social behaviour issues on Birnam Road and the surrounding area.
After being contacted by fearful constituents, he has raised this issue with local police and Fife Council's Safer Streets officers, and said he would welcome a meeting between all parties to tackle the problem.
"I have also asked if CCTV vans may be used along with an increased police presence to monitor the area and identify the culprits, and would strongly encourage all local residents who are concerned about this to attend the meeting," he said.
"I am hopeful this matter will be resolved quickly, as the community need to be reassured that the situation is being dealt with as a priority."
The meeting has been organised by Dallas Drive Tenants and Residents Association and will start at 6pm on Wednesday September 21 in Eddy's Bar, 76 Birnam Road.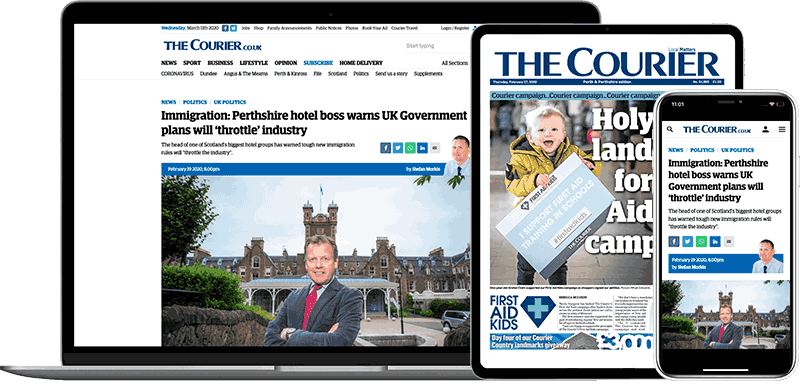 Help support quality local journalism … become a digital subscriber to The Courier
For as little as £5.99 a month you can access all of our content, including Premium articles.
Subscribe