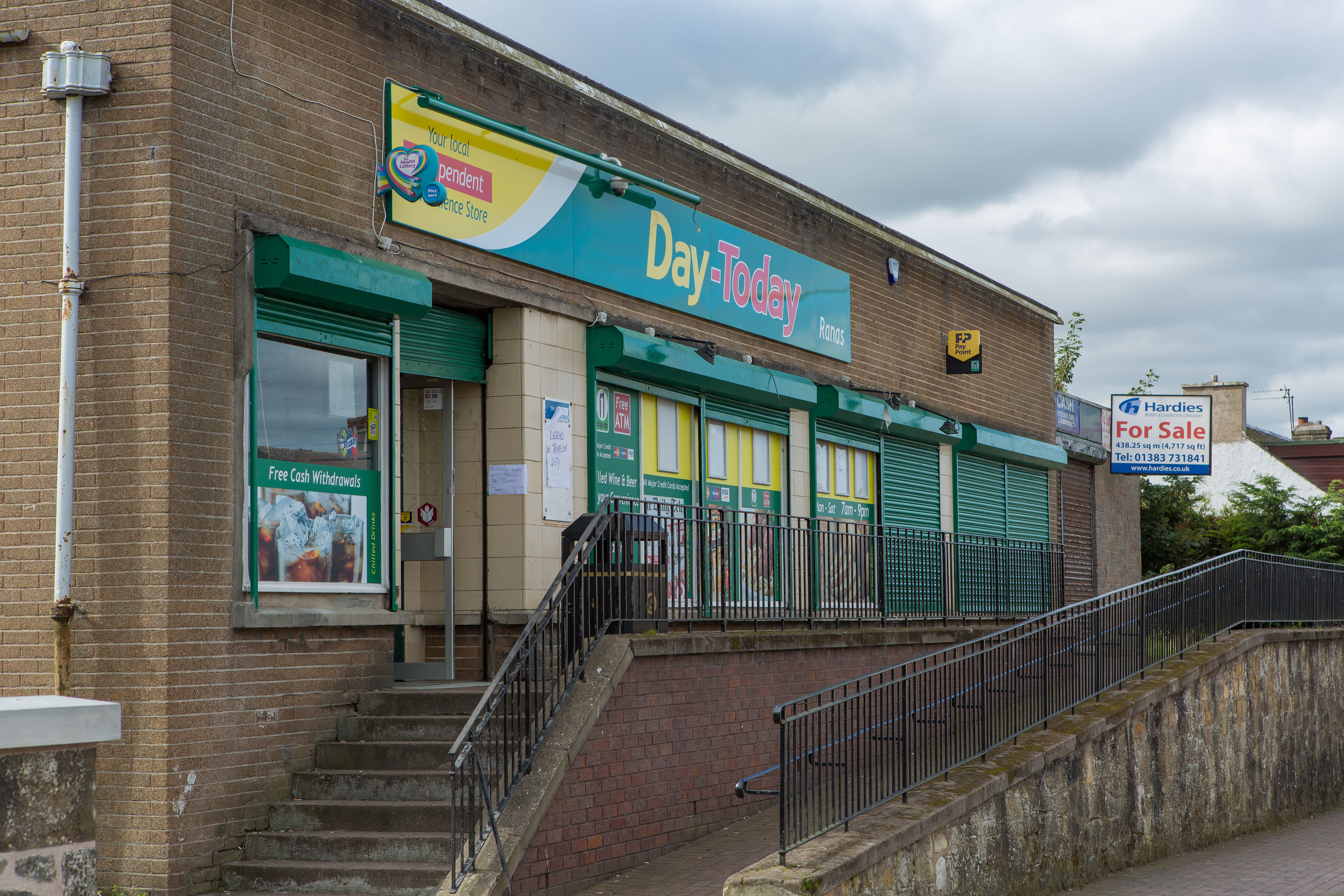 A Fife family say they have been "stabbed in the back" after a raid on their shop in the early hours of Monday morning.
A three-figure sum of money, along with cigarettes and alcohol, was stolen during the break-in at the Day to Day store in Cardenden sometime before 3am.
The Ali family, who have run the Cardenden Road shop for more than 30 years, said they would be heartbroken if someone from the close-knit local community was responsible.
Son Mr Ali, who declined to give his first name, said: "We have been in this village since 1983.
"I'm born and bred here and I was at nursery and primary school with all the kids who were in my age group.
"If somebody in the community who we provide a service to has done this then it feels like we have been stabbed in the back."
Mr Ali was clearly upset as he told how he and his mother and father, both of whom have diabetes, had been called out in the middle of the night by police.
They and other family members rushed to the shop to discover someone had kicked through the front door, leaving shards of glass strewn across the floor.
"We had a delivery of bread and rolls in the morning and the delivery guy called the police," Mr Ali said.
"We've all been up since the early hours sorting this out. I've had an hour and a half's sleep and I'll be working here till 11.30pm."
Police have appealed for witnesses or anyone with information to come forward.
Detective Sergeant Karen Muirhead from Dunfermline police station said: "The staff who belong to this store are understandably very disappointed that someone has targeted their workplace and in doing so caused significant damage to the premises.
"We want to trace everyone involved in this crime as quickly as possible and I'd urge anyone who has information that can assist with our enquiries to come forward."
She added: "A pane of glass was smashed during the break-in, which would have caused a lot of noise especially in the early hours and I again appeal to anyone who heard anything suspicious or who saw anyone in the area around the time of this incident to contact police."
Anyone who can help police with their investigation should contact them on 101 or call Crimestoppers on 0800 555 111.