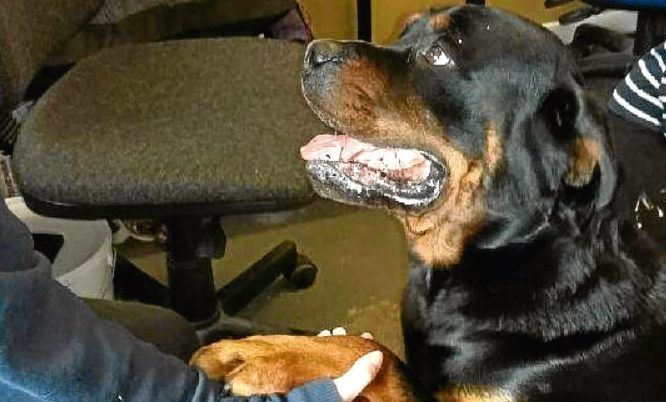 A hunt for a dangerous dog which escaped in Fife woodland has been abandoned.
Police warned the public against approaching the rottweiler, which was to be destroyed after biting a tourist in Montrose.
The owner of the kennel where he was on death row believes someone has taken him and said the search ended last weekend.
Kai was placed in Langdyke Boarding Kennel, near Kennoway, 18 months ago but ran away during a walk between Langdyke and Bonnybank on September 8.
A destruction order made at Forfar Sheriff Court was upheld at Edinburgh Sheriff Appeal Court last November and after his disappearance owner Wendy Ross, of Montrose, revealed she had given up hope of funding a further appeal.
Kennel owner Sylvia Pass said: "There has been not a single sighting of him and so many people use that path to walk their dogs.
"We think someone has found him and taken him, because he was a big friendly lump. We had rehabilitated him."
Following his disappearance, Fife Council's dog control unit said it would work with the kennels to review practices.
Sylvia said most dogs are exercised in a fenced paddock but as Kai was there long term he was in need of more stimulation.
However, she admitted he perhaps should have been muzzled while walking outside the kennel.