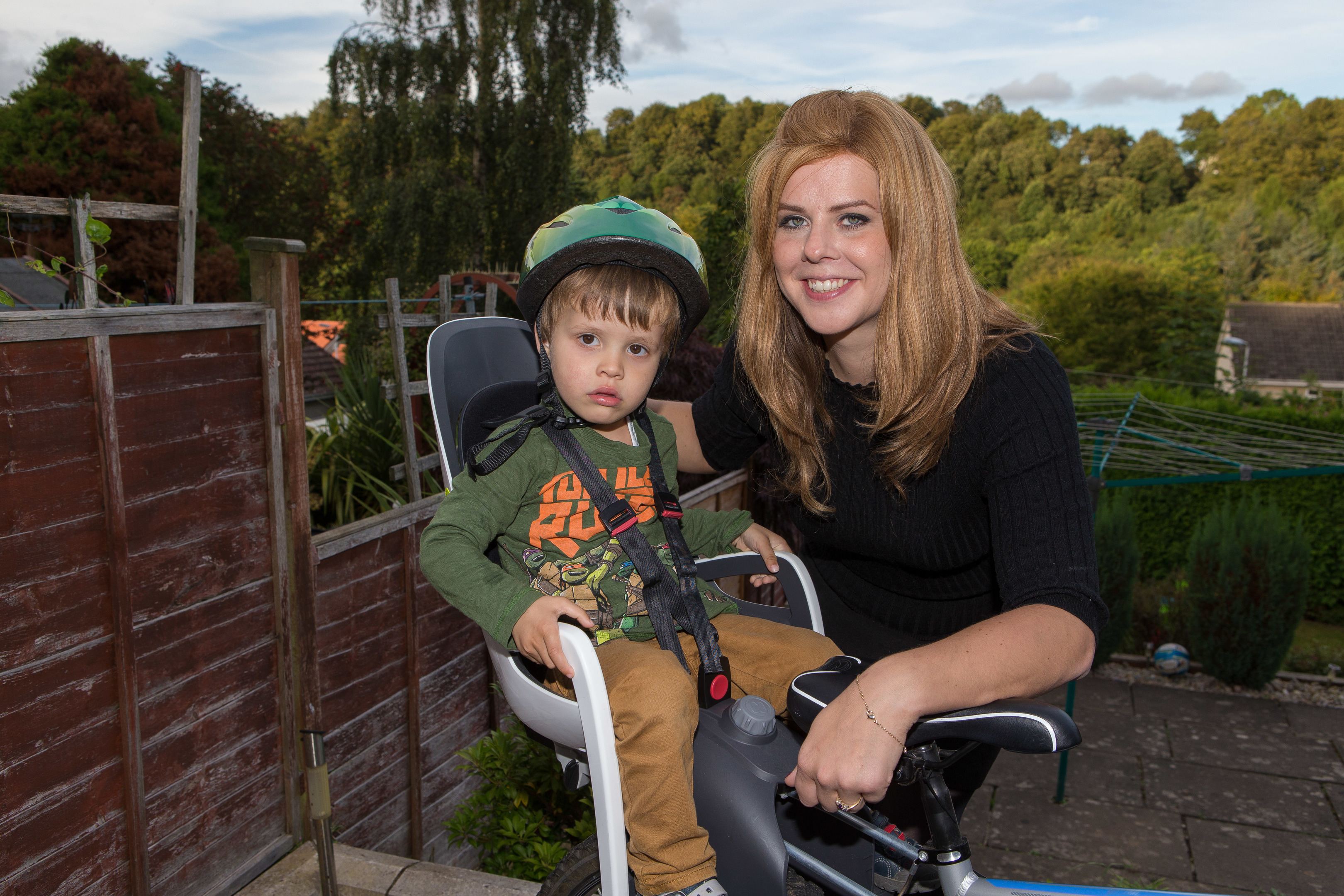 Two tots are to join a cycle, run and walk in tribute to the daddies they lost to suicide.
Charlie Mitchell, 3, and Trixie Rogers, 2, formed a special friendship as they and their mothers grieved for their fathers.
The pair have bonded over their common love for running, Oreo biscuits, causing toddler mayhem and the dads they will grow up without.
And on October 1 they will walk or pedal together as a group of around 60 cycle, walk and run from Edinburgh and Burntisland to Kirkcaldy in memory of Charlie's dad Russell and Trixie's dad Davie.
Charlie's mother Lindsey, of Kirkcaldy, said the Tour de Russy fundraiser will provide a lasting reminder for her son of Russell, 33, who suffered from severe depression and took his own life in February.
It is also hoped it will raise enough money for charity Action on Depression to start a support group in Kirkcaldy.
Lindsey, 34, said: "We feel there wasn't enough support there for Russell, for us or for his mum and dad, Margaret and Derek, but especially for Russell."
She believes Russell, who was signed off from his work at Diageo, in Leven, for nine months before he died, would have benefited from greater support close to home.
She said: "He really, really wanted to get better.
"There was nothing more he could have done, he was doing all the right things to help himself, he was eating well, exercising, but there was something in his brain."
It was the second bout of depression Russell had suffered and towards the end of his first episode began cycling and running, which Lindsey said aided his recovery.
He was in his final days of training to run last year's Edinburgh Marathon and raise funds for the Depression Alliance when he was suddenly struck by depression again.
Lindsey only learned he had registered for this year's marathon when his number arrived in the post shortly after his death.
In recognition of his love for running and cycling and his charity efforts, two of his friends made a suggestion which led to the launch of Tour de Russy.
Lindsey also hopes the event will help raise awareness of depression and the prevalence of suicide, which is the leading cause of death among people aged 20 to 34 in the UK.
She said: "It is just as much about raising awareness as it is about raising money.
"You hear about the people who die in car accidents but people don't want to talk about suicide.
"When you say the word suicide people are really uncomfortable with it."
Charlie and Trixie met when Lindsey and Trixie's mother Fiona, of Livingston, became friends through an organisation called Widowed and Young.
Lindsey said: "It is so, so sad for both of them.
"I'm older and can process Russell's death but I don't know how it is going to be for Charlie growing up with this massive big hole in his life."
Taking part in Tour de Russy, she said, would help him continue his father's legacy.
She said: "It will be a very emotional day and hopefully one that Charlie will be able to remember his dad by.
"When he's older he will be able to be really proud of his dad, which he should be."
The 25-mile cycle and the run and walk will finish at the Mind and Body Studio where a series of classes will be held to support the fundraiser.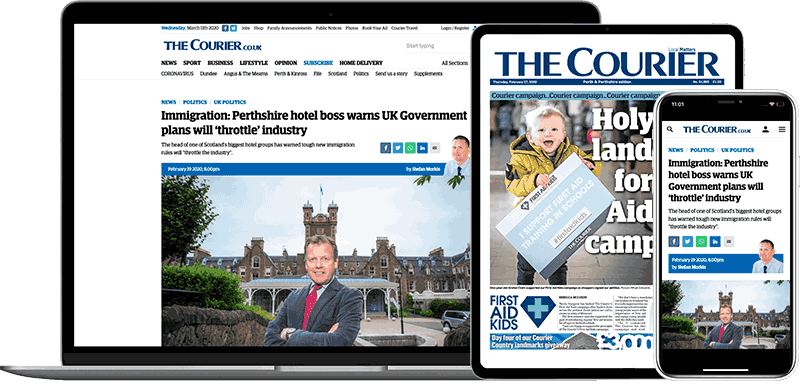 Help support quality local journalism … become a digital subscriber to The Courier
For as little as £5.99 a month you can access all of our content, including Premium articles.
Subscribe