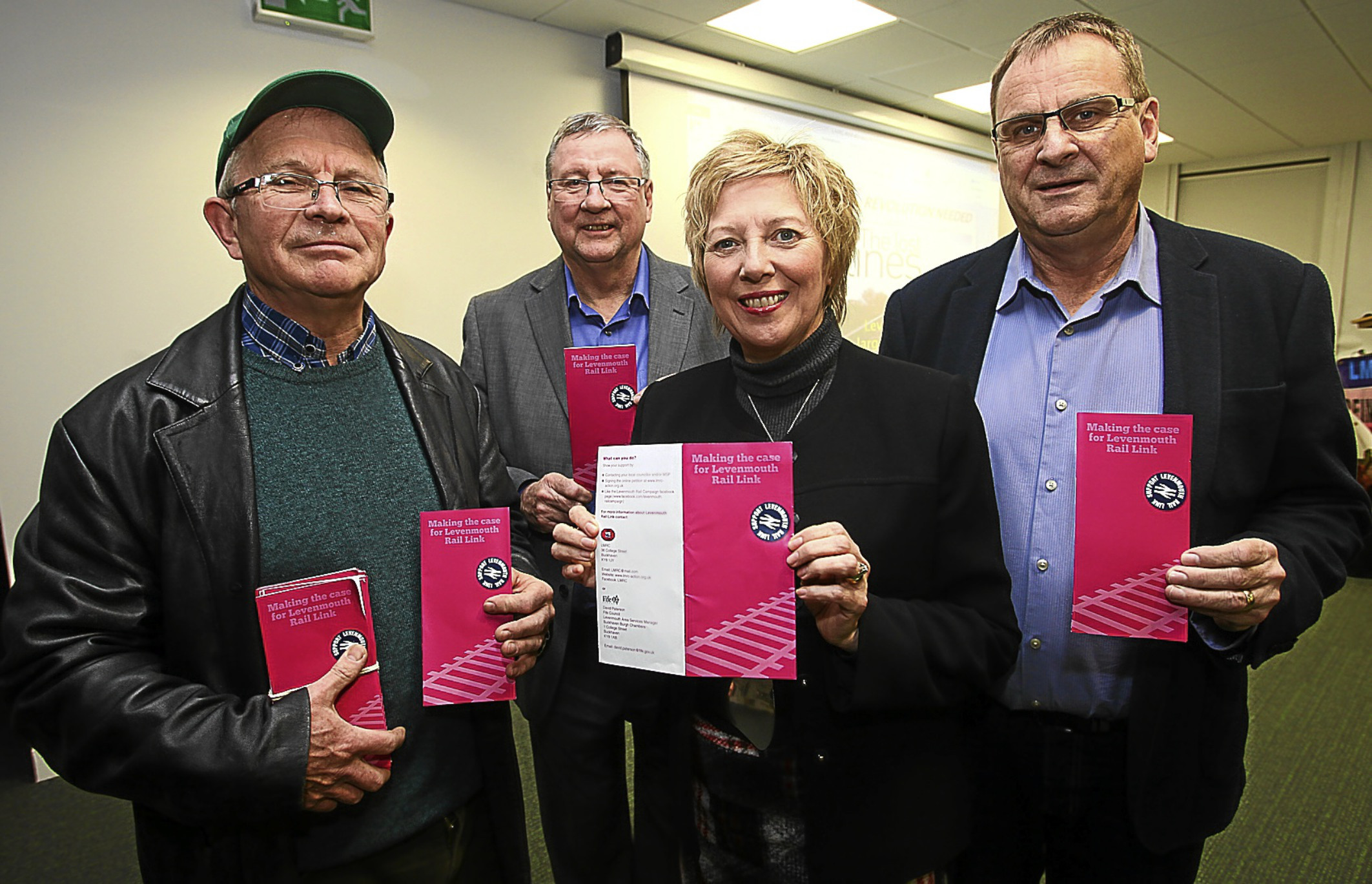 The entire Levenmouth community has been urged to demand a fair and transparent process in the bid for a rail link.
The call for a united and persistent voice from local people came as it was revealed it was quicker to fly from Amsterdam to Edinburgh than to get there by bus from Levenmouth,
Fife Council deputy leader Lesley Laird said the need for a railway was clear but claimed procedures for campaigners appeared to be neither transparent nor fair.
Mrs Laird was speaking at a conference in Methil organised by the Levenmouth Rail Campaign (LMRC) and involving politicians, business leaders, rail industry experts and interested locals.
Guests heard that Levenmouth had the best argument of any rail campaign in the country but that the process was "bizarrely complicated".
Mrs Laird said: "It is vital to have strong community voices that will lobby government and national transport agencies.
"We have had numerous meetings and email exchanges with Transport Scotland but trying to define a timetable has been an issue.
"What will decide whether Levenmouth gets investment or not is the political will to do so."
She revealed that another campaign elsewhere in Scotland had now moved onto the next stage despite being further behind in the process.
"Why is that?" asked Mrs Laird. "It's not clear and it's not transparent,"
Levenmouth is the largest urban area in Scotland without access to a railway and campaigners have consistently maintained that trains would improve its economic and social fortunes.
LMRC secretary Allen Armstrong said: "It takes between 105 and 110 minutes to get from here to Edinburgh by express bus.
"It's easier to get from Edinburgh to Amsterdam or Paris than across the bridge to Levenmouth."
He added: "The process is bizarrely complicated.
"We understand investment funds are scarce but surely this is an open goal.
"The campaign has been very active and we will not go away."
The cost of re-instating the five miles of track between Leven and Thornton has been estimated at £78.4 million but it is widely believed the figure has been exaggerated.
Rail journalist David Shirres said it was over-pessimistic and not credible when compared to other similar projects.
The Levenmouth Rail Campaign has cross-party support among Fife's politicians and is backed by Fife Council, Fife Chamber of Commerce and the Federation of Small Businesses.