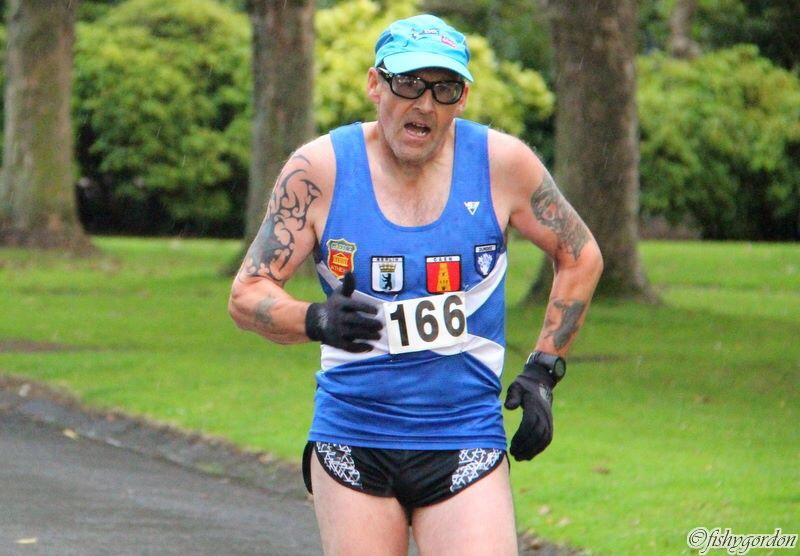 When Jim Taylor tackles the 2016 Active Northumberland Kielder marathon, it will be the latest stage in a challenge taking him around the world.
Flying home to Kirkcaldy from the 2011 Athens marathon, it occurred to Jim that he could be at the start of an A to Z of marathons.
Some months later, unable to shake the thought from his head, he sat down and began to identify the 26 marathons which would make up his personal alphabet challenge.
Having followed Athens with Berlin, Caen, Dundee, the Eden Project, Florence, the Great Wall of China, Hoad Hill, Islay and the Jungfrau marathon in the Swiss Alps, he is now preparing to run the 26.2 mile Kielder course on the shores of Kielder Water, northern Europe's largest man-made lake.
The weekend event is run by Events of the North, a company led by Olympians Steve Cram and Allison Curbishley.
Jim, 58, said: "I've run for 30 years but this only started in 2011, when I did the Athens Marathon.
"I was flying home and this random thought came into my mind — can you do the A to Z?
"I'm an ex-librarian, so I have to do them in order.
"Kielder follows logically from Jungfrau, not only because of the name, but I did a lot of off-road training for Jungfrau, which also suits Kielder."
Race Director Steve Cram said: "An A to Z of marathons is a challenge that's new to me and Jim's choice of races so far has taken him to some amazing places, with some stunning views, but Kielder has the landscape and the course to stand alongside any of them.
"We wish Jim the best of luck, not only on October 2, but for all of the races he has yet to face."
David Hall, Head of Leisure Strategy at Northumbrian Water, said: "Jim's A to Z of marathons sounds a fantastic idea and it's only right that the most beautiful marathon in the world, Kielder marathon, is part of that challenge."
County Councillor Val Tyler, cabinet member for arts, leisure, and culture, said: "Jim has come up with an original and very difficult challenge for himself, to run these marathons in alphabetical order, and it's taken him to a lot of stunning locations around the world.
"I know that the beautiful scenery at Kielder be a match for any of them, as he arrives to complete the next leg of his epic challenge."