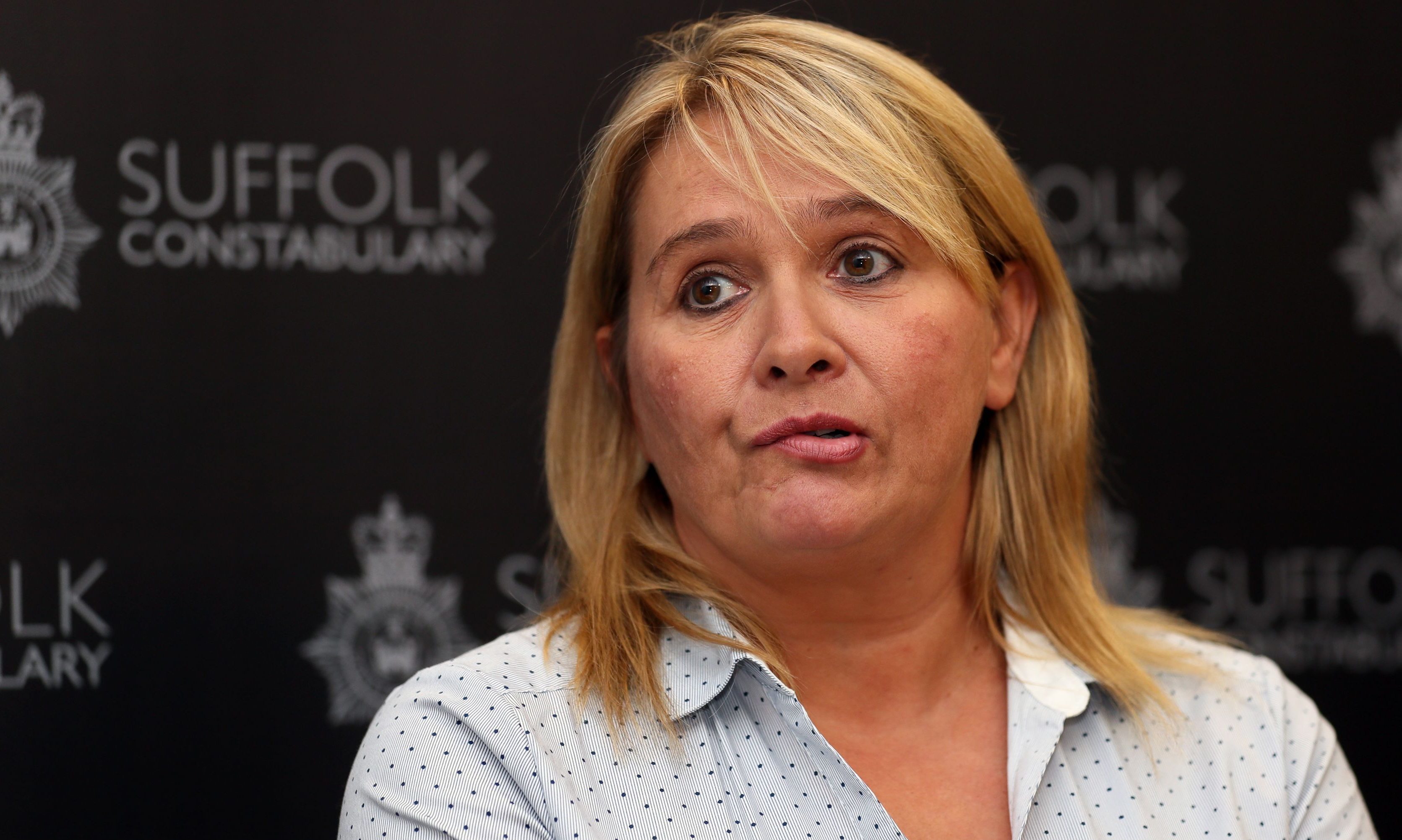 The mother of a missing Fife RAF serviceman has pleaded for anyone who may have seen him to come forward.
Corrie McKeague, 23, disappeared nine days ago after going out for the evening with friends.
He was last seen on CCTV walking alone eating fast food in Bury St Edmunds, Suffolk, in the early hours of September 24.
His mother Nicola Urquhart, of Dunfermline, Scotland, has issued a public appeal for anyone with information about where her son may be to contact police.
She said: "My son has disappeared – so somebody please, if anyone knows anything, get in touch, get in touch with Suffolk Police.
"We would like him to come home, we would like him to come home soon so please get in touch."
She said his disappearance has been "hard" for the family and added: "I don't want this to be a story about Corrie, what kind of person he is, it's about finding him."
Mrs Urquhart said her son would "never, never" be out of contact with his family for so long. He had spoken to his brother four times the day before he went missing.
"This is not Corrie, he would not do this out of choice," she continued.
It was revealed earlier a bin lorry had been seized for examination by police tracking Mr McKeague's mobile phone.
Officers do not believe Mr McKeague was in the lorry, but have said his phone may have been lost or discarded and police are carrying out searches along the vehicle's route.
Data analysis shows the phone was in Bury St Edmunds early on Saturday September 24 and then moved to the Barton Mills area.
It did not move after that and has not been used since, police said, and it has not yet been found.
The timings of the phone's movement coincide with that of the bin lorry which is known to have travelled between the locations at the time and so the truck has been seized for examination, police said.
Mr McKeague was last seen at about 3.20am on September 24 and Suffolk Police believe he may have been in the area of Mildenhall, a small market town where there is another RAF base about 15 miles north west of Bury St Edmunds, between 4.30am and 8am the same day.
Police are trying to trace anyone who may have seen or spoken to a man matching his description in the area at the time and have released photographs of the clothing he was believed to have been wearing when he disappeared — a pink Ralph Lauren polo shirt and brown suede Timberland boots.
Mr McKeague is described as white, 5ft 10ins, of medium build, with short light brown hair.
Anyone with information is asked to contact police on 101.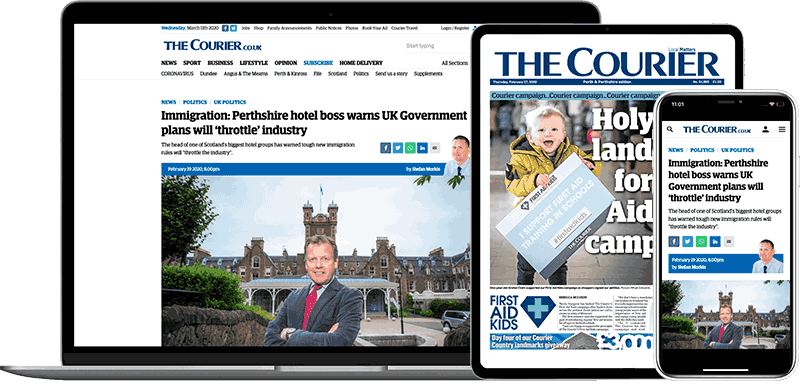 Help support quality local journalism … become a digital subscriber to The Courier
For as little as £5.99 a month you can access all of our content, including Premium articles.
Subscribe