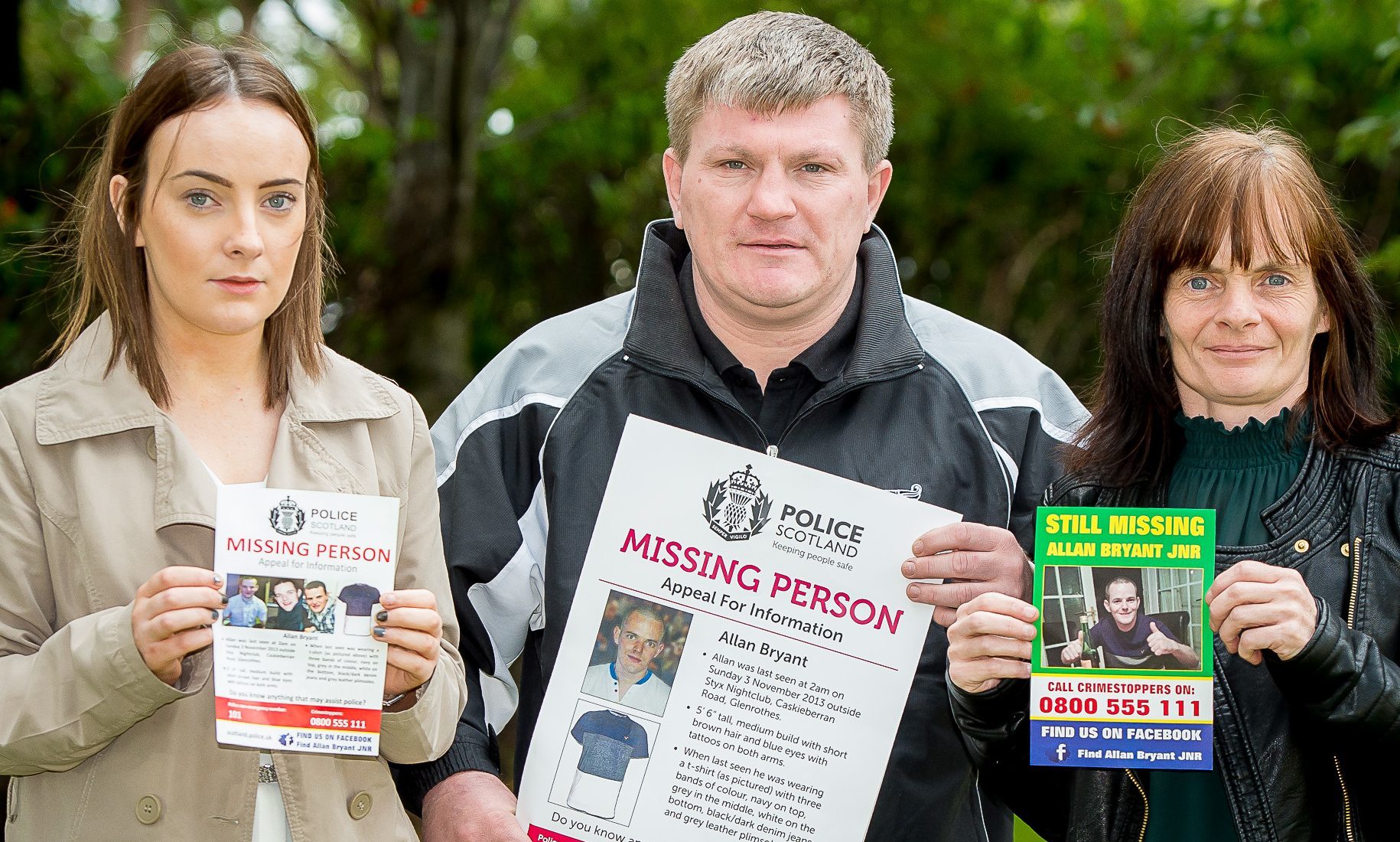 Boxing legend Ricky Hatton has given his backing to a fresh appeal to find missing Glenrothes man Allan Bryant Jnr.
Allan disappeared almost three years ago on a night out in his home town of Glenrothes and not a trace of him has ever been found.
Allan, who was 23 when he disappeared, was a huge fan of Hatton and his family desperately hope the star's backing will raise awareness of the case and lead to a breakthrough.
Hatton said: "I really hope they can find him. I'm a family man myself and it must be so tough for his family. I can't imagine what they're going through."
He added: "It's obviously been three years now since he went missing so hopefully any pictures will lead to new information.
"If it has gone a bit quiet, hopefully this can get the ball rolling again because I know his family will be desperate to find him and I really hope I can help."
Allan Bryant Snr, 50, said he was overwhelmed by the support from the boxing superstar and said his son would have been blown away by his support.
"Allan really loved Ricky Hatton," he said. "He talked about him all the time. He was really into his sport and he knew that Ricky was such an animal inside the ring.
"He's a brilliant boxer and Allan would have loved to meet 'The Hitman' himself.
"He was right into his boxing and since he was young he would stay up late to watch Ricky's fights.
"Ricky's donated a few gloves which have sold for £150 each which help to keep my son in the public eye so that's massively appreciated."
Hatton met Allan jnr's mum, Marie, 46, and sister, Amy, 20, in Glasgow today, where he was promoting a fight involving one of his proteges, Kiryl Relikh, from Belarus.
It is the second instance of Hatton stepping up to help Courier country families in recent days, after he set up an online fundraising page for tragic Dundee boxer Mike Towell and kicked it off with £5,000 of his own money.
The star's backing meant nearly £40,000 has been raised for the boxer's young family.