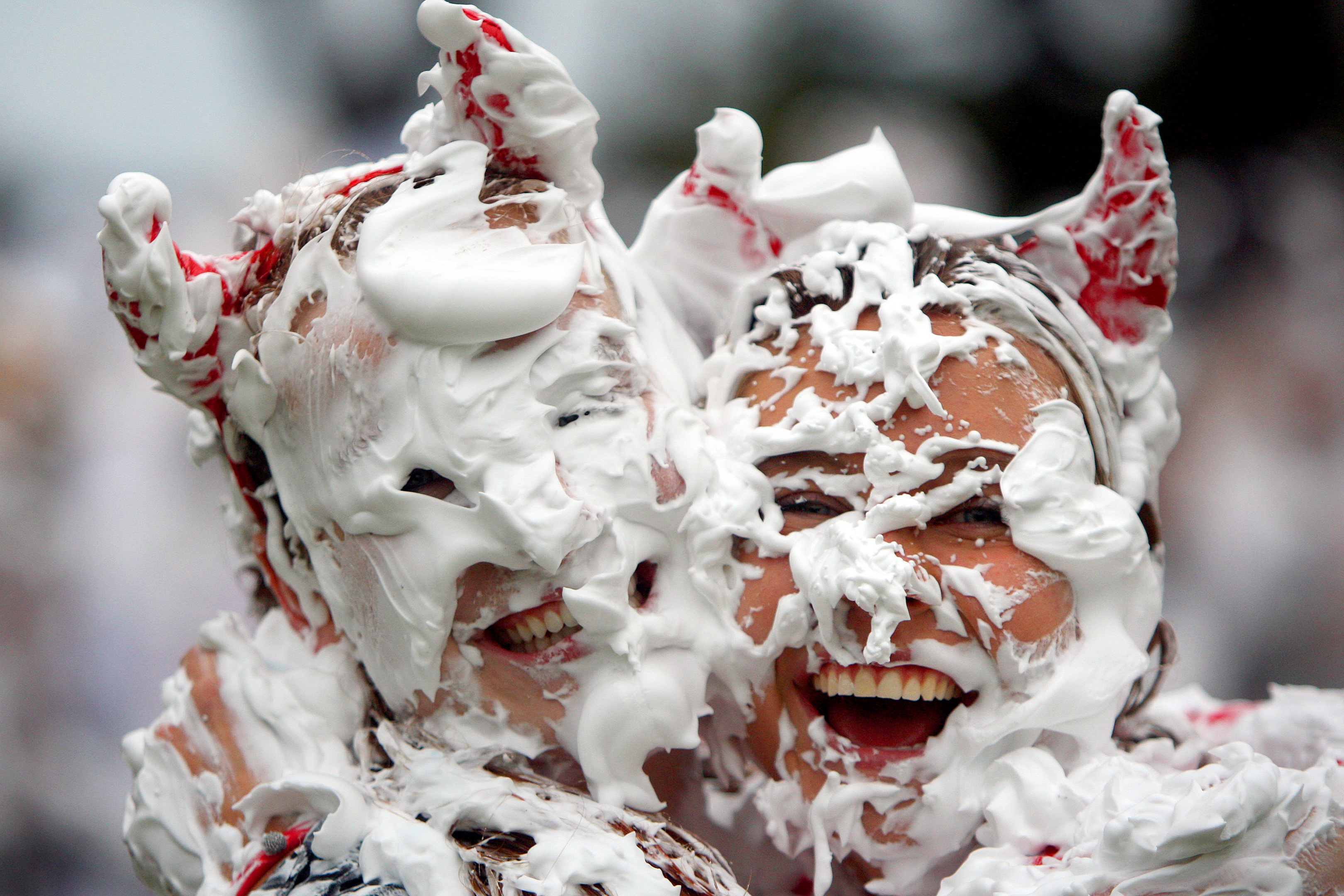 Students preparing to party in a St Andrews University tradition have been urged by police to behave responsibly.
The annual Raisin Weekend which goes back centuries sees academic 'families' formed and the famous foam fight.
But drunken antics during the alcohol-fuelled rite-of-passage for freshers in recent years have resulted in complaints about rowdy behaviour.
Police Scotland has reminded students that a criminal record could harm their future career and that taking people's property for a dare will be treated as theft.
Young people were also urged to stay safe on Sunday and Monday and look after each other.
Officers will police the town as first-year students celebrate with their older peers in the historic custom which takes its name from the traditional gift of a pound of raisins from new students to their academic parents.
Inspector Nicola Black, of St Andrews police station, said: "The majority of those taking part in Raisin Weekend will act in a responsible manner.
"However the behaviour of a small number can negatively impact on the reputation of the town's students and I want to make it clear that noise nuisance, anti-social behaviour and drinking in the streets will not be tolerated.
"We work closely with the university and we would like to remind students that should they come to the attention of the police this could negatively impact on their university career.
"We also want to emphasise to students the need to be safe, encouraging them to look after each other and not place themselves, or their friends, in danger.
"I'd advise them to stick with their friends, know in advance how they are getting home and not to leave venues with strangers."
Last year high jinks going too far saw police issue a number of fixed penalty notices, but no arrests were made and the foam fight passed without incident.
The foam fight will take place on Monday on Lower College Lawn.
People reporting incidents of criminal behaviour were advised to call 101 or in emergency 999.