Locals and commuters are being encouraged to tinkle the ivories as they pass through St Andrews bus station.
A piano has appeared in the corner of the waiting room with a note inviting anyone who feels like it to 'play us a tune.'
The scales were given a full workout when 19-year-old piano prodigy Evie Kerr recently dropped by to play Johann Sebastian Bach's Prelude and Fugue No. 21 in B flat major.
A keen-eared passer by who recognised the composition said: "This is a breath of fresh air. It's nice to be seeing this kind of thing here in St Andrews because it's a very academic and musical place."
Miss Kerr, attending the University of St Andrews on a piano scholarship, is also a student in English, Italian and International Relations. "Last year I was studying at the Conservatoire in Trieste, so music has always been very important to me," she said.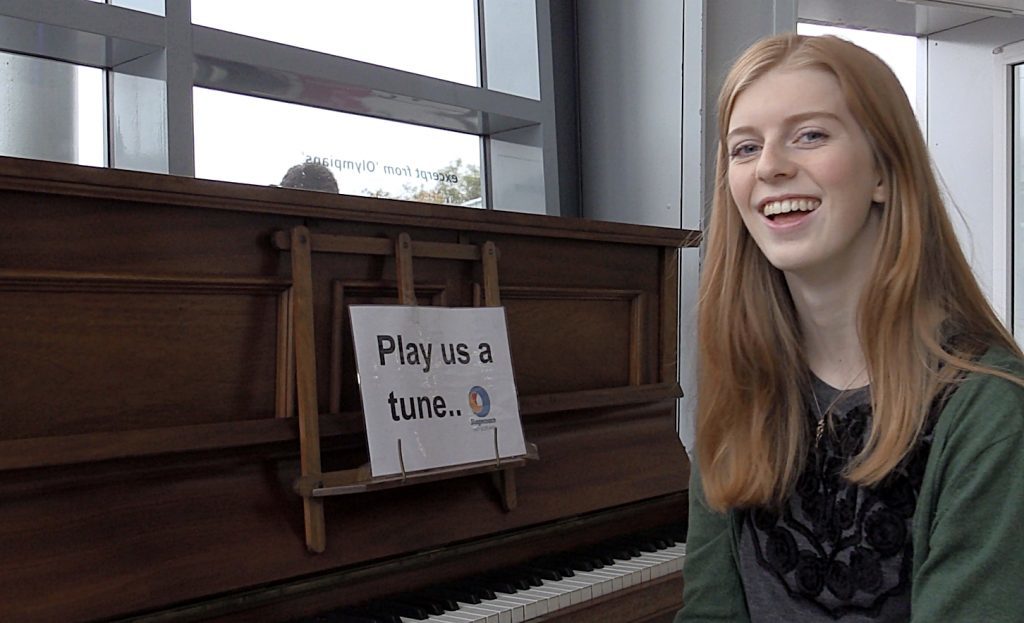 Andrew Jarvis, Managing Director, Stagecoach East Scotland said: "We wanted to try something a little different in one of our bus stations to engage our customers, so when the music idea came to me, we looked at where we could pick up a second hand piano.
"Soon after and in time for National Customer Service Week, we installed the piano, had it tuned and sat back to see if anyone would give it a go."
"It's been great to hear some local talent playing, with a few regular customers coming to the bus station a little early to have a go and it's great to see the surprise on people's faces to witness an impromptu performance in the waiting area.
Aspiring pianists who want to make use of the newly installed instrument will take heart that it's to be left on the premises 'indefinitely.'
"The piano will stay as long as people continue to play it, or until it can no longer be tuned effectively," Mr Jarvis said. "We look forward to hearing some of St Andrews' talented musicians or even newcomers perform for our customers and staff."
Fans of classical can see one of Miss Kerr's recitals at St Salvator's Chapel when she plays 'Lunch Concert: Bernard van Dieren' on November 23.