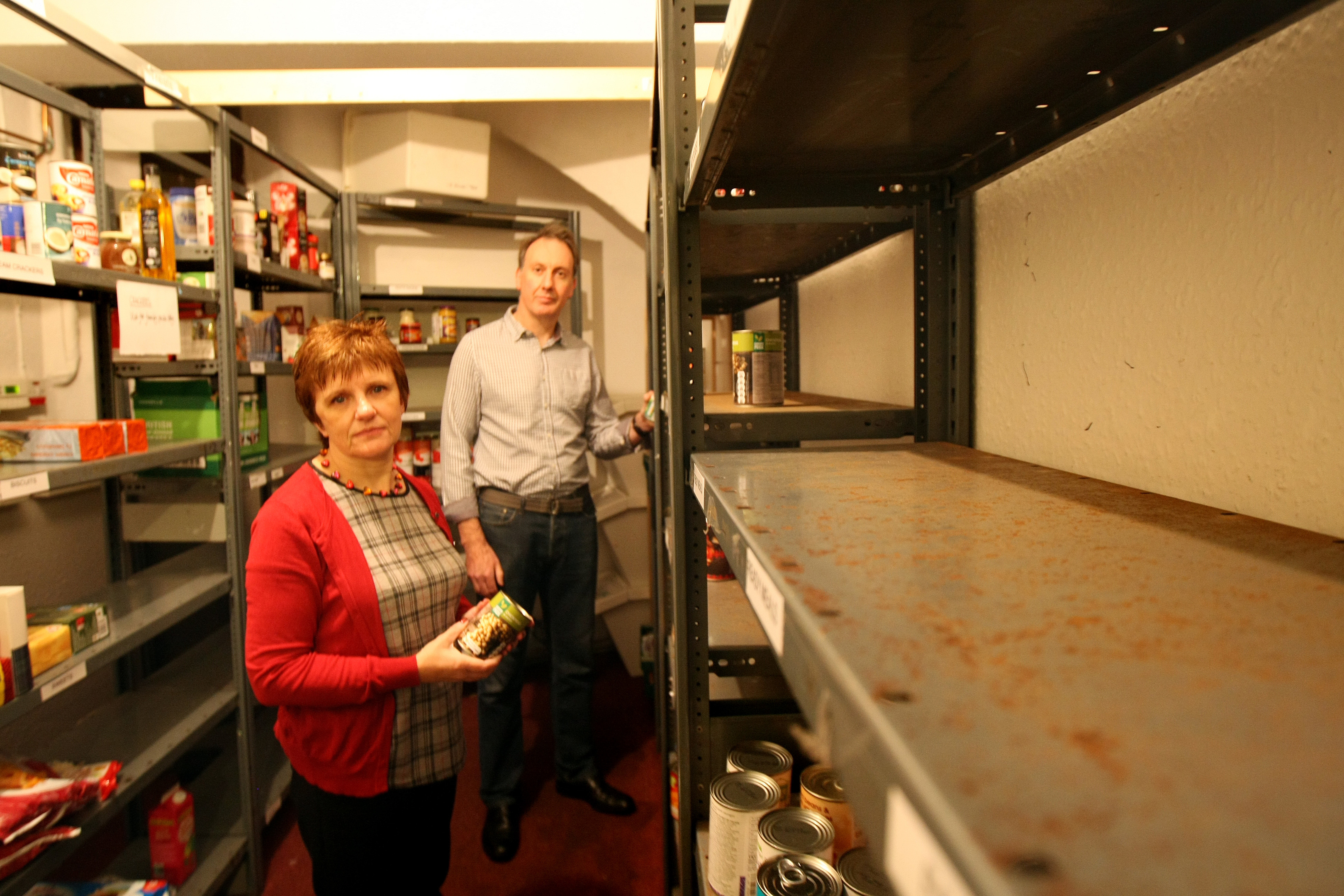 A Fife charity has warned of its dire need for donations after seeing a huge surge in demand for food parcels.
Ian Campbell, the chair of Kirkcaldy Foodbank, has said that the group is spending up to £3,000 a month, and has appealed for residents and businesses to come to the aid of their fellow townsfolk.
Efforts to attract long-term funding are currently being made, with letters having been distributed to local firms in a bid to win donations.
However, Mr Campbell is also calling on residents to step forward and help with contributions and funding, claiming that a failure to do so could see local families going hungry.
"The broad figure is that the foodbank issued 10,000 food parcels since it opened," he said.
"A comparison of monthly totals for April, May, June and July 2015 with the same months in 2016 reveal a 60% increase in need.
"These figures have increased in the last couple of months and on average the Foodbank is feeding 580 people in Kirkcaldy every month.
"What we are trying to do at this juncture is build in some space so we can focus on fundraising activity.
"The impact of suddenly not being able to issue food parcels would, I think, be significant across the Kirkcaldy community."
Unlike similar projects in Fife, Kirkcaldy Foodbank is not a part of the Trussell Trust and is supported entirely by volunteers.
Operating from the Dysart St Clair Parish Church, users are referred to the foodbank via a number of professional agencies to ensure that those receiving support require it.
Since its establishment in December 2013,  Mr Campbell said that the charity had received strong support from the people of Kirkcaldy, but that more donations were desperately needed as demand for the service increases.
"We are totally a locally focused community charity, entirely run by volunteers," he added.
"Nobody gets paid, we do not pay for premises or vehicles, and everything we get goes towards buying food.
"It is not a case of the foodbank being taken advantage of.
"The need is genuine and rising across Kirkcaldy."
A list of food donation sites is available online at www.kirkcaldyfoodbank.org.uk