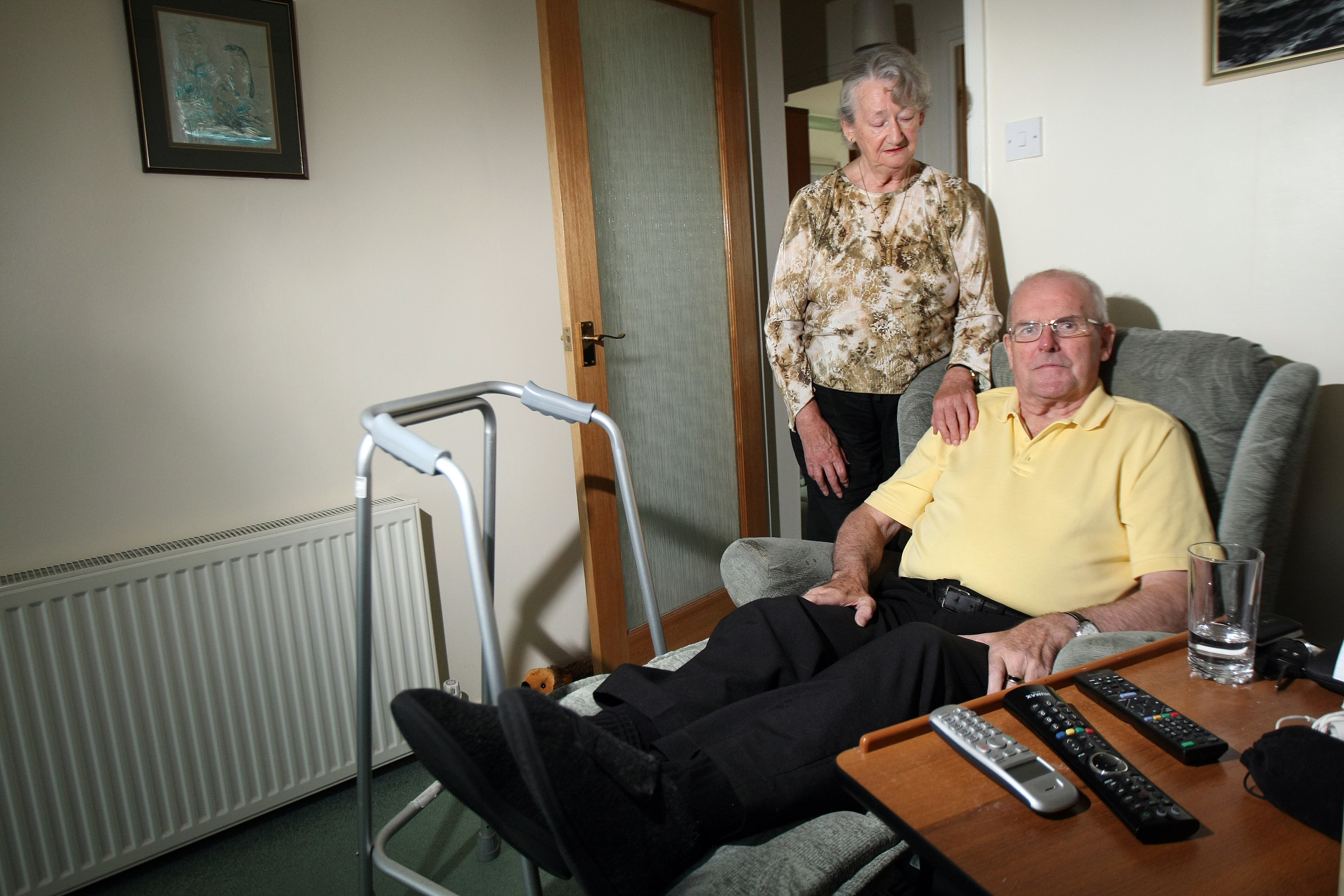 Fife Council's home care service is again under fire after a severely disabled man was made to stand "shaking" in the shower by a carer.
The latest revelation to hit the troubled service follows the news that council leader David Ross has set up a meeting with the director of health and social care and the chair of the integrated joint board to discuss problems with a new scheduling system for home visits.
Kinghorn resident Olive Hay, 80, told The Courier that she found a carer trying to get her husband James, 80, to wash himself despite the fact he cannot stand up.
"I went in and he was standing in the shower, shaking, holding onto his zimmer with one hand and a flannel with the other," she said.
"The carer said he's got to wash himself, and I told her he can't stand up.
"He's paralysed from the waist down."
Mr Hay, who cannot feel his legs because of nerve damage and suffers from lymphoma, is usually washed by a carer because he needs to hold onto his zimmer with both hands.
His wife said problems started when a new electronic scheduling system was brought in for home care staff.
Under the system, members of staff use mobile phones to log in and out of visits.
"They should go back to the old system, which worked," said Mrs Hay.
"Whoever put together this system could not organise a p**s up in a brewery.
"The old system was perfect. You had the same person coming in. Now people have no idea who they are getting or when they are getting them.
"This system is costing thousands of pounds, when there are not enough carers."
Mr Ross called a crisis meeting to seek assurances that problems with the new system are being tackled after The Courier heard worrying claims from families.
Relatives of 88-year-old widower Jimmy Smith described how twice in one week he had to sit in his chair overnight when no one turned up to help him to bed.
And Kirkcaldy dementia sufferer Mary Johnston was left waiting for hours in the mornings for someone to help her get breakfast and take her medication.
On Mr Hay's case, Cindy Graham, service manager for Care at Home, said: "We are sorry to hear that Mr and Mrs Hay have concerns about the continuity of the service they receive from Fife Council Care at Home service in respect of different carers providing personal care.
"We have considered the concerns raised and have reviewed our records. Since the beginning of September Mr Hay has consistently received care by the same two carers.
"Arrangements are in place to facilitate contact by Mr and Mrs Hay directly with our service.
"If the family feel that the support plan information we hold for Mr Hay requires changed in respect of details held, we are more than happy to re-visit and address this directly."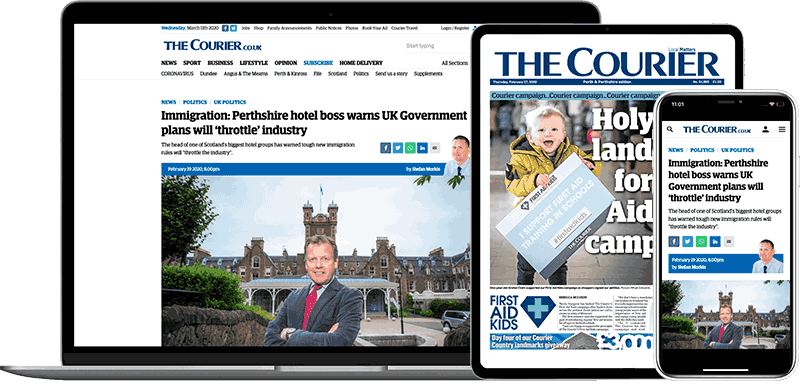 Help support quality local journalism … become a digital subscriber to The Courier
For as little as £5.99 a month you can access all of our content, including Premium articles.
Subscribe