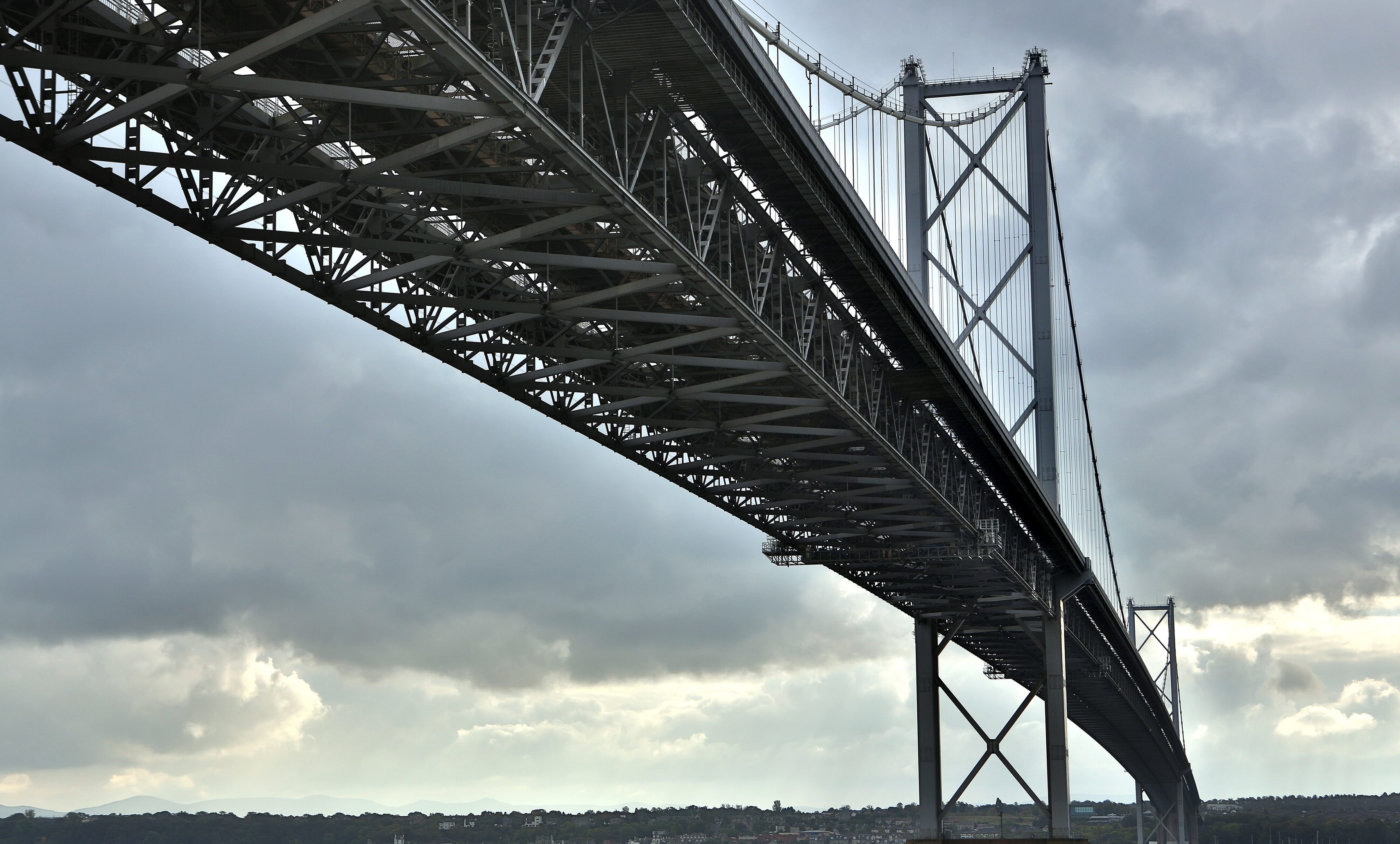 Work to turn the Forth Road Bridge into a public transport corridor has been praised by bus chiefs in Fife – although authorities have been urged to focus on Edinburgh to ensure a smoother traffic flow.
While much attention of late has been put on the construction of the Queensferry Crossing, efforts to redesignate the existing Forth Road Bridge primarily for use by buses, taxis and small motorbikes are gathering pace ahead of the new bridge's scheduled opening next year.
But while that will open up a range of new opportunities for travel across the Forth for all road users, Stagecoach has called on authorities to address the congestion in and around the capital which continues to blight bus services to and from the capital.
Andrew Jarvis, Stagecoach East Scotland's managing director, said the company warmly welcomed Transport Scotland's significant investment in the new road structure for the area and the commitment to delivering bus priority when the new Forth Crossing opens.
"It is fantastic news for customers as we believe this will help deliver improved journey times on that part of the journey and offer easier access to Halbeath and Ferrytoll Park and Ride sites," he told The Courier.
"However, we want to deliver a fast and reliable end to end journey across the whole route and will therefore continue to work with our local authority partners to encourage them to address road congestion in and around Edinburgh as this continues to put a strain on the reliability of our services.
"Research shows that investing in targeted bus priority measures such as bus lanes can help reduce congestion for everyone.
"Reliability is a vital part of delivering high quality bus services and central Government and local authorities have a crucial role to play by putting in place bus priority measures and freeing up road space for buses.
"Research by campaign group Greener Journeys has shown that there is over £3 of net economic benefit for each £1 spent on bus priority and we believe action needs to be taken on the issue of road congestion to help bus and coach services flourish and deliver even better services for the millions of people who rely on them every week."
To support the opening of the Queensferry Crossing, a new 13.7 mile (22 km) long motorway corridor is being completed, extending from the M90 Halbeath Junction over the Queensferry Crossing to the M9 north of Newbridge Junction.
Various new and modified junctions and associated roads are also being constructed, and a number of new road features incorporated.
This has caused a great deal of upheaval in recent months, and Mr Jarvis added: "We would like to thank customers for their patience during periods of significant disruption to the local road network and particularly around Ferrytoll Park and Ride.
"Despite the ever-changing road system in the area, the park and ride is very much open for business and we continue to operate frequent services on our Express City Connect network to and from Edinburgh."
In relation to the existing crossing, a Transport Scotland spokesman said bus lanes and dedicated public transport link roads are being built as part of the project to link Halbeath and Ferrytoll Park and Ride to the Forth Road Bridge.
"This combination of measures aims to provide increased reliability of bus journey times across the Forth," the Transport Scotland spokesman added.
"With general traffic removed from the Forth Road Bridge, the experience for pedestrians and cyclists will be improved.
"New sections of footpaths, cycle ways and safe crossing points have also been introduced as part of the changes to the road network."