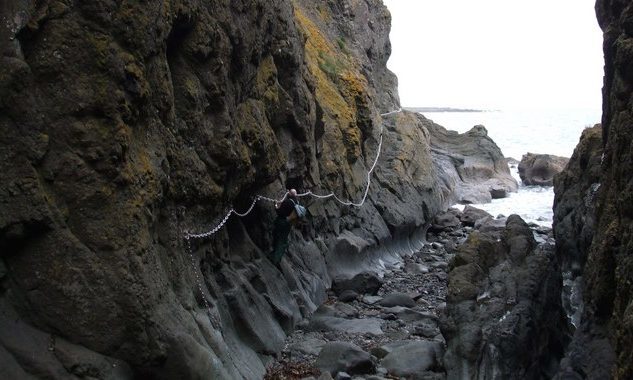 A broken chain on a Fife coastal route resulted in three young holidaymakers being cut off by the tide.
The children were on Elie's Chain Walk, where climbers use a series of chains to navigate the rocky coastline, on Tuesday afternoon.
The group, who are aged between nine and 11, found they were unable to continue the route after coming across the broken links and tried to retrace their journey, but found that the tide had come too far in.
Their father, who was on the path along the top of the cliffs, called emergency services and coastguard teams from St Andrews and Leven and the RNLI swooped into action shortly after 4pm
The children, two boys and a girl, were rescued from the base of the cliffs by crews from Anstruther lifeboat station and reunited with their parents at Elie harbour.
Craig Tough, coastguard station officer at St Andrews, said the group were holidaying in the area.
He said: "They had gone for a walk and found one of the chains was broken and the tide had come in, so they got a bit stuck.
"It was their dad who phoned it in – he was up at the top (of the Chain Walk).
"We were brought in to spot them from the top. They were standing on a beach so the inshore lifeboat picked them up and took them to the big lifeboat, which took them into Elie harbour.
"They were all fine – but a little bit cold."
A spokesman for HM Coastguard, based at Aberdeen, said: "We received a call about three children cut off by the tide on the Chain Walk at Elie.
"Leven and St Andrews Coastguard attended along with both lifeboats from Anstruther.
"They children were taken to Elie harbour where they were reunited with their parents."
The Chain Walk is a coastal route dating back to at least the 1920s, though the current chains were installed in 2010. The anchor points are drilled around two feet into the rock.
It gained its name from the eight chains which are used as hand and foot holds and run along the rocky coastline west of the village towards Shell Bay caravan park.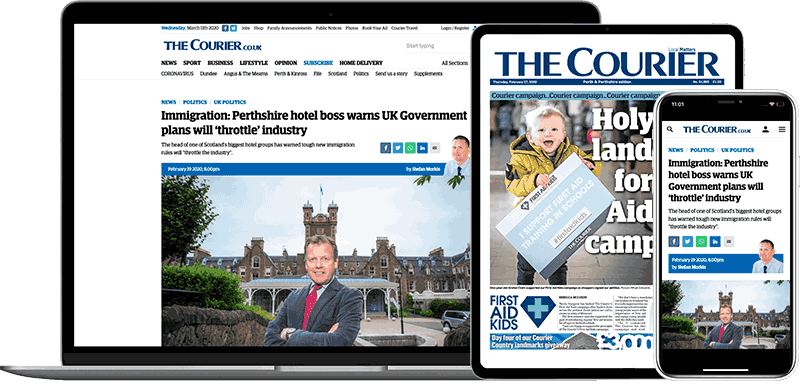 Help support quality local journalism … become a digital subscriber to The Courier
For as little as £5.99 a month you can access all of our content, including Premium articles.
Subscribe