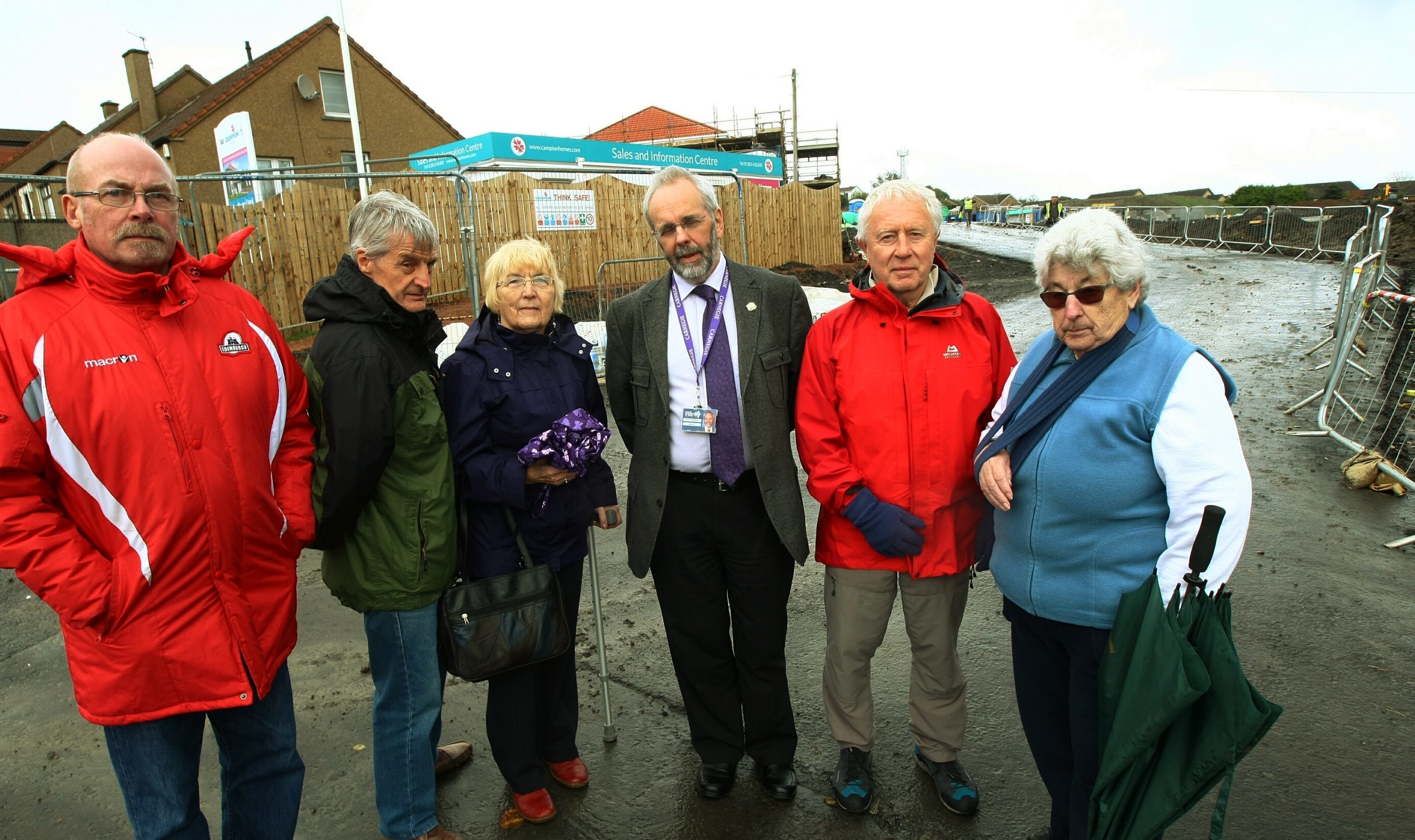 Disturbance from a Dunfermline housing development is like the "drip, drip, drip effect of water torture" it has been claimed.
Dunfermline North councillor William Campbell claimed construction noise on Campion Homes' Hawthorn Bank site regularly kicked off before 8am.
Fife Council's west planning committee threw out the application for the Paton Street site but it was granted on appeal by the Scottish Government.
Mr Campbell claimed conditions meant to prevent work from starting before 8am "are being regularly ignored".
Hitting out at the apparent inability of the planning system to protect residents from the impact of building work, he said locals deserved better.
"They expect the council's planning officers to be able to enforce the conditions laid down, but it seems that the powers they have aren't adequate.
"Sadly, the developer doesn't seem concerned about the impact on local people.
"If this was occasional people might put up with it, but it has the drip, drip, drip effect of water torture."
Residents have raised concerns with Bellyeoman Community Council about many occasions when traffic has been on site by 7.45am, ineffective management of traffic access to the site which causes congestion, noise and vibration and no reassurance heights of properties are in accordance with the approved design.
Fife Council's service manager Alastair Hamilton said a condition applied to the consent by the Reporter who approved the appeal required a scheme of works to be agreed to limit the disturbance and disruption to neighbours which might arise from noise and dust.
"The scheme of works specifies that noisy activity will be restricted between the working hours of 8am and 4.30pm Monday to Friday and 8am to 1pm on a Saturday with all plant and machinery fitted with noise suppression equipment.
"The planning service continues to enforce the terms of this scheme of works in collaboration with colleagues in environmental health, with any breaches raised directly with Campion Homes and the site manager," he added.
In response, Campion Homes maintained land was zoned for housing in the local plan and the planning permission "does not contain a condition relating to working hours".
"We are self-policing, working reasonable hours as much as possible," a spokesman said.
The spokesman added the firm continued to work closely with the council, saying that in site visits representatives were satisfied Campion was carrying out all work in full accordance with its permission.
Trying to be a good neighbour, he explained recent soil movement work was carried out on a Saturday morning to avoid periods when children would be going to and from school.
And he added the firm met with neighbouring households before boundary works and would continue to do so.
When it came to house heights, they had been checked by a council engineer who confirmed they were correct.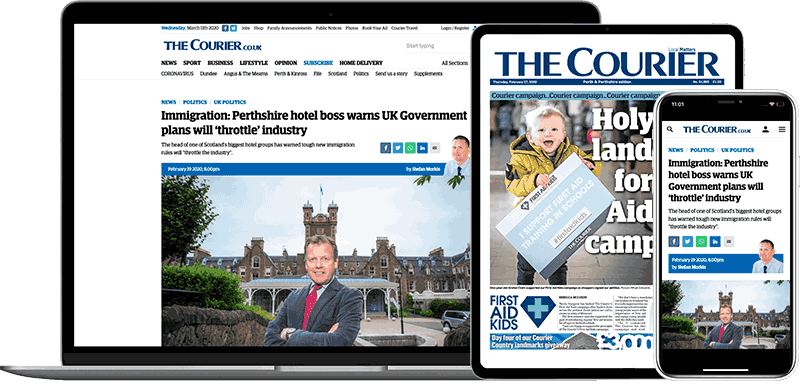 Help support quality local journalism … become a digital subscriber to The Courier
For as little as £5.99 a month you can access all of our content, including Premium articles.
Subscribe