After 80 years, Dunfermline's famous ballroom will be no more.
Seven years after it closed its doors for the final time, the popular Carnegie Drive nightclub is to be transformed into a restaurant.
Planning permission has been granted to change the iconic venue into an eatery.
It will become a World Buffet restaurant, giving employment to 20 members of staff and providing 240 covers for diners.
It will breathe new life into the prominent site which has been vacant since Velocity shut down in 2009.
It was to be converted into a skate park but that plan fell by the wayside with the building resold.
While it marks a new beginning for the massive building, it is the end of the road as a place which attracted generations of night time revellers and music lovers.
The building started out originally as a cinema — The Place Kinema opened on December 23 1915.
By coincidence 23 years later, on the same date in 1938, owners The Palace Kinema (Dunfermline) opened the town's "first purpose-built dance hall".
Now known as the Kinema Ballroom it was an instant success, drawing crowds not just from the town itself but across Scotland.
After a short, and mysterious 19-month closure from the end of 1939, it reopened in July 1941 when it was packed almost every night.
The era of swing, the big band sound was reproduced by local bands.
It also hosted talent and beauty pageants and wrestling matches as well.
Come the sixties, ballroom dancing was moving over for rock and roll and the first beat groups.
It was in this decade Mr Kinema Ballroom, Cecil R Hunter, famously turned down a booking for a band from Liverpool — The Beatles.
In 1964 it was extended out towards Carnegie Drive from Pilmuir Street which helped accommodate a plethora of some of the most famous names in music.
This included live gigs by the likes of David Bowie, The Who, The Hollies, Elton John, Cliff Richard, The Clash, Iron Maiden and The Supremes.
Keeping abreast of changing tastes, it was given a £250,000 transformation into one of Europe's most sophisticated discos and renamed Night Magic in 1980.
Eight years later there was another refurbishment turning it into Hollywood Boulevard, followed by a £1 million refit when it was once again called The Ballroom.
Its last incarnation came in 2007 when it was reopened as Velocity and the following year brought back a live music venue, Kinema Live.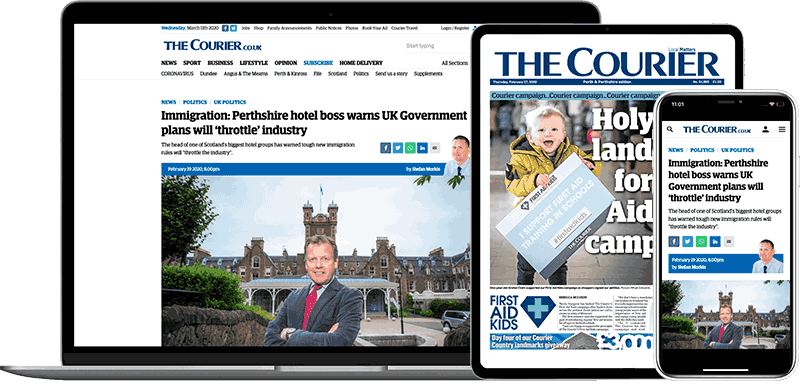 Help support quality local journalism … become a digital subscriber to The Courier
For as little as £5.99 a month you can access all of our content, including Premium articles.
Subscribe