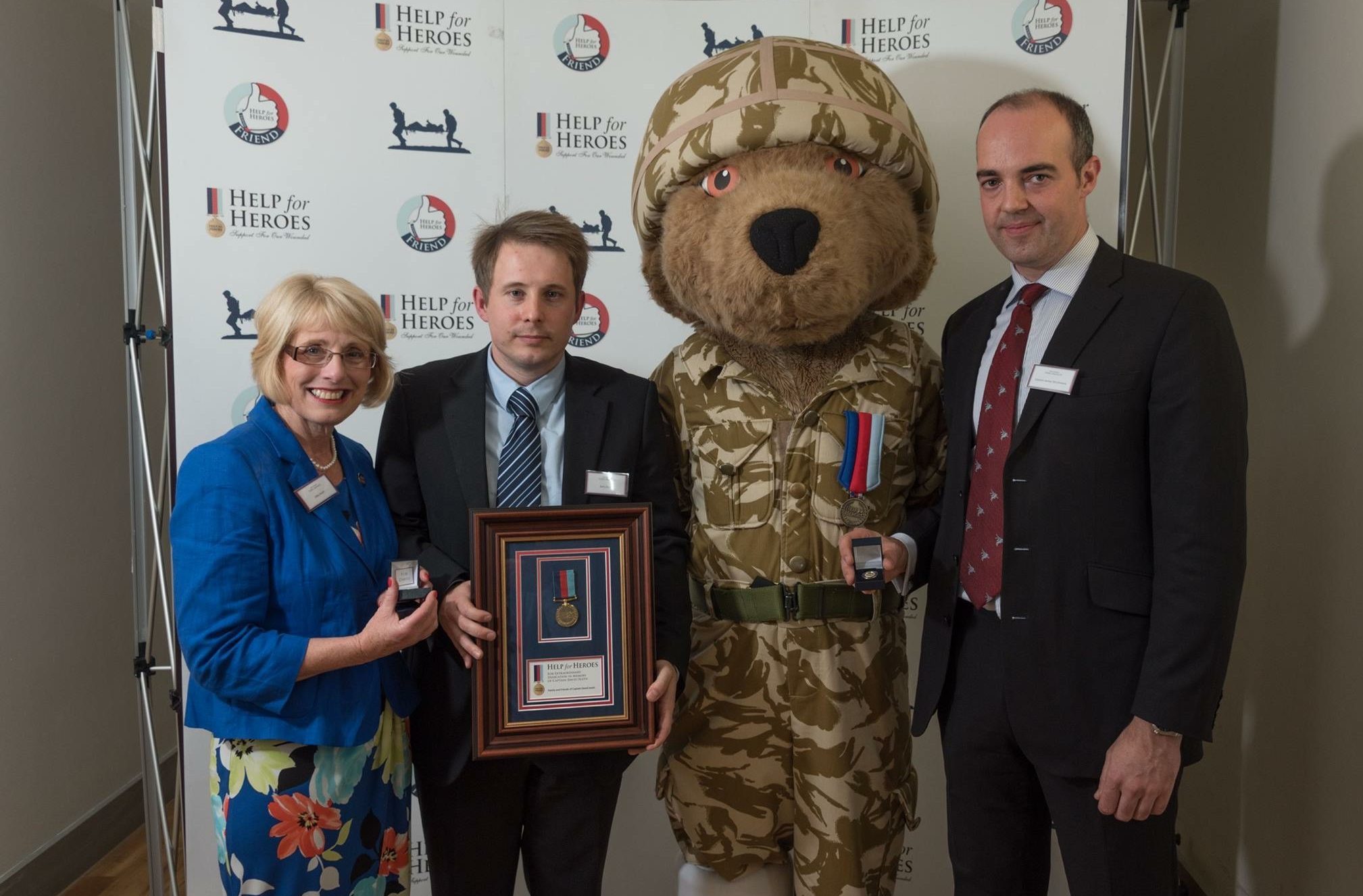 The brave family of Scottish soldier David Seath has won a prestigious award from the charity he was supporting when he died while running the London Marathon.
Six months after Captain Seath's death, his mother Libby and brother Gary continue to raise funds for Help for Heroes.
To date almost £250,000 has been donated in David's memory, part of which has already helped support 154 wounded, injured and sick personnel and veterans.
Help for Heroes nominated the pair, along with David's close friend and colleague Captain James Walker-McClimens, for a Hero award for their courage and dedication in choosing to turn their own personal tragedy into such a positive contribution.
The Cowdenbeath mum and son received the award at an emotional ceremony in Tedworth House, one of Help for Heroes' four recovery centres.
David was just three miles short of the finish line when he collapsed with a cardiac arrest. Despite efforts to revive him, he died in hospital later that day, aged only 31.
Following his funeral, James brought together a group of friends and colleagues to complete the last miles with David's family.
The story moved the British public, and spontaneous donations had already begun pouring in to his fundraising page so when James set up a further page in David's memory for their three-mile finish, it was overwhelmed with support from across the world.
The two pages alone raised £200,000 for Help for Heroes.
Since May, David's family have established the Captain David Seath Memorial Fund.
Led by devoted brother Gary they have undertaken many fundraising events, engaged with local communities, clubs and organisations and generally inspired others to fundraise for Help for Heroes.
Future events include an annual golf day in St Andrews, pub quiz in Dunfermline and a special commemorative 5km run/walk in Dunfermline on April 24, the anniversary of David's death.
Emma Parry, co-founder of Help for Heroes, said: "As a captain in 29 Commando Regiment, Royal Artillery, David was driven to support our wounded, injured and sick.
"We can very proudly say that thanks to the fundraising he started and the family now continues, more than 150 lives have already been transformed, through individual grants we have made in David's name."
Director of fundraising Alistair Lockhart added for those suffering an injury or illness due to service, their recovery can last a lifetime.
"Knowing they have remarkable people like Libby and Gary standing beside them, willing to do amazing things, makes a huge difference."
Libby said: 'David lived life to the full, he made the best of every opportunity offered, he loved people and invested in them and as a result, he has left an amazing legacy."