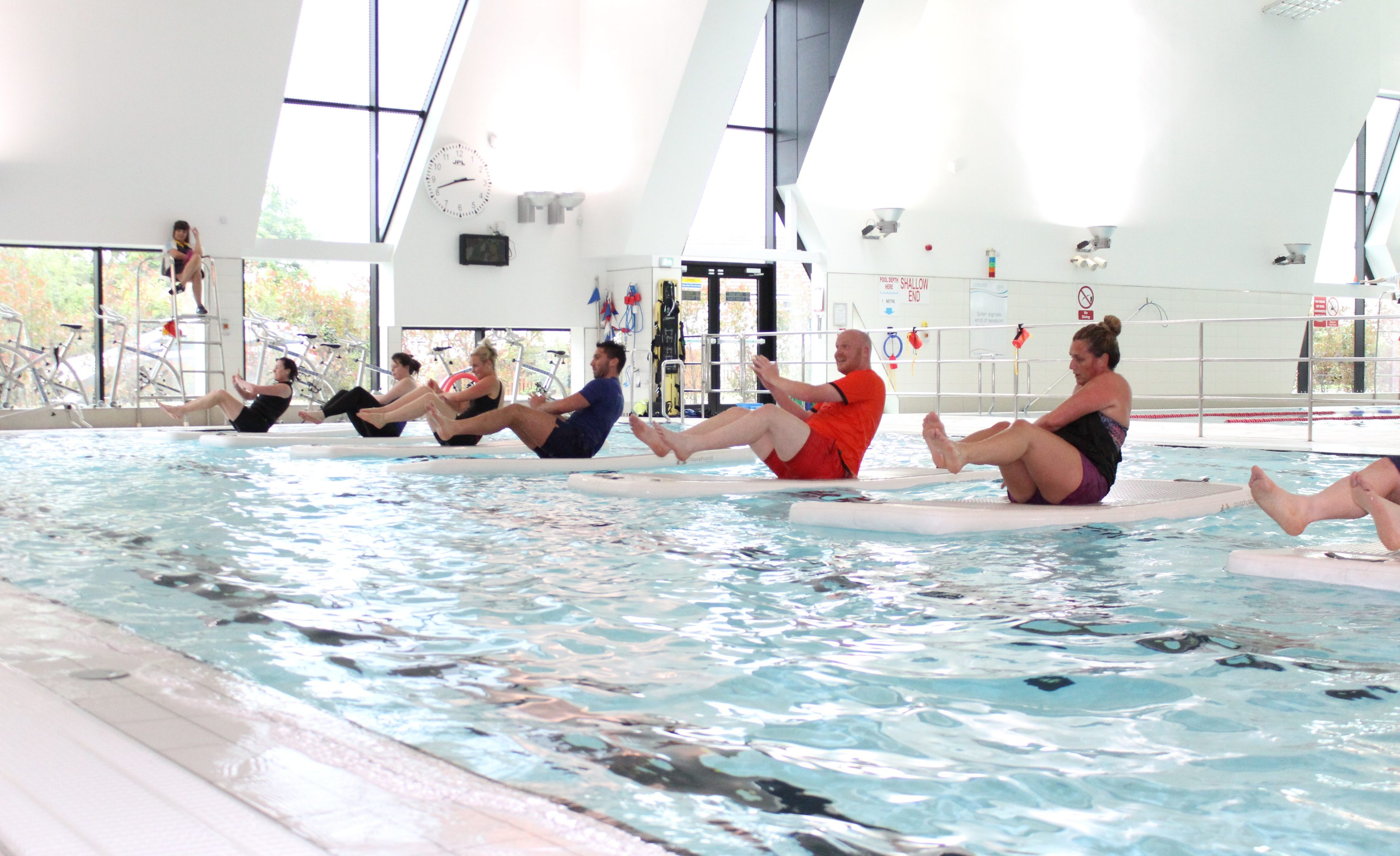 More Fifers appear to be aiming for healthier and more active lifestyles, according to Fife Sports and Leisure Trust's annual report.
New figures have revealed that attendances at the region's sport and leisure centres rose by 2.4% to 2,673,064 in 2015/16, while income per head also increased from £3.15 to £3.26 in the same period.
The state-of the-art Michael Woods Sports and Leisure Centre in Glenrothes was also identified as the best performing facility in Fife, while 36,869 attendances were recorded at health and physical activity classes across the Kingdom – an increase of 21% on last year's figure.
Councillors on Fife's education, health and social care scrutiny committee were briefed on the Trust performance over the past 12 months this week, and committee chair Councillor Susan Leslie described the report before them as "really positive".
"The Trust has delivered a strong set of results with costs down, income up and overall attendances having increased despite the lengthy closure of Bowhill Swimming Pool," she pointed out.
"It is encouraging to see the continued popularity of the Leisure Active membership scheme which provides affordable access to sport and leisure in Fife.
"The range of specialist programmes now offered to develop physical activity opportunities is excellent.
"The increase in referrals and attendances is positive and can only help the health of the individuals concerned.
"The popularity of outdoor facilities continues and the opening of Lumphinnans Sports Hub has seen the continued growth of the football development programme."
The annual report confirmed that £8.72 million income had been generated in the last year, an increase of 6%, with 11,536 customers now part of the Leisure Active membership scheme.
The number of attendances for swimming pools remains largely static, the report added, although promotional activities such as Quid-a-Kid sports and swims attracted 154,110 visits in total.
Ed Watson, chief executive of Fife Sports and Leisure Trust, commented: "Since the Trust was launched, it has continued to deliver year-on-year increases on overall attendance as well as develop and deliver programmes and initiatives which target key user groups – this is a wonderful achievement and demonstrates our commitment to customer service and improving access for all.
"As a charitable trust, it is vital that we deliver quality programmes and facilities that people want to use to ensure long-term sustainability, and, that we strive to provide affordable, accessible physical activity opportunities so that we make a difference by improving the health and wellbeing of local communities."