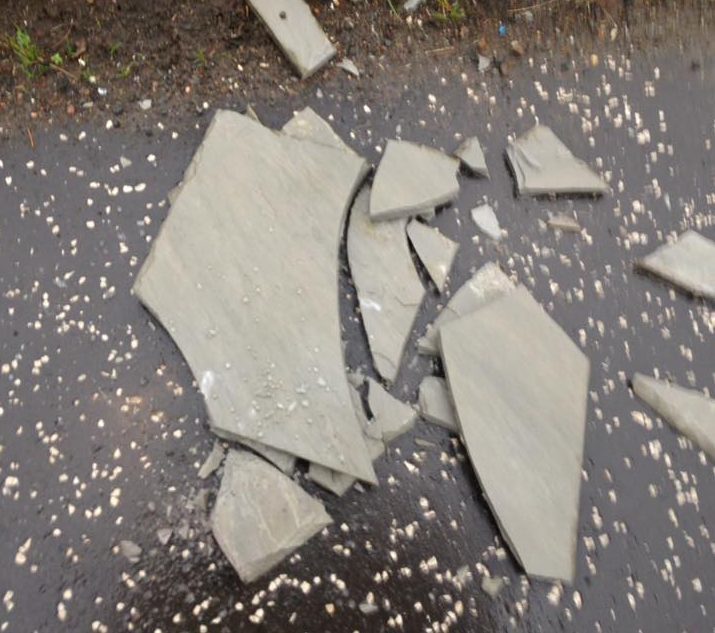 Police are investigating after damage to a memorial to a Celtic player, who died fighting in the First World War, was discovered on Remembrance Sunday.
It has emerged the garden paying tribute to the sacrifice of Peter Johnstone was the target of mindless destruction with stonework being smashed.
The sickening attack, which saw decorative slate being smashed, was discovered on Remembrance Sunday when a wreath was taken there.
The memorial was erected in the war hero's home village of Glencraig in Fife, where he worked down a coal mine from the age of 13.
He went on to become a fans favourite at Celtic before enlisting for service after the outbreak of the Great War.
Peter died in May 1917 aged 29 at the Battle of Arras in France. His body lies in an unnamed grave and so the Glencraig memorial takes on added significance for his family.
His grandson, now in his seventies, regularly travels from his home in Glasgow to visit the remembrance garden.
It was opened in May last year by Fife Provost Jim Leishman and Lisbon Lion John Clark after a local fund-raising campaign secured the £11,000 required to build it.
Kevin Payne, of the memorial committee, discovered the damage when he took a wreath to lay it on Remembrance Sunday.
Scottish Labour deputy leader and MSP for the area Alex Rowley said, "I'm really saddened and very disappointed that something like this has happened.
"A lot of hard work has been put in by local people to have the memorial built and it's proved to be very popular. It's on the main road and I often see people stopped there looking at it when I drive past.
"It's important this shocking act of vandalism should not undermine the community spirit and the achievements of local people working together. This project has been an example of all that is good in this area."
There has been a furious reaction on social media over the incident.
On a community Facebook page, Claire Bear posted, "Community spirit will always rise way above scumbags who want to ruin something so beautiful and sacred."
Colin Westwater wrote, "Absolutely disgusting actions by some lowlife."
Archie Ferguson posted, "This is an absolute outrage! To do something like this so close to armistice day and remembrance Sunday, desecrating a memorial to a man who was a loyal British subject and who, like so many, made the ultimate sacrifice in the defence of King and country."
A spokesperson for Police Scotland said the incident had been reported to them and was being investigated.