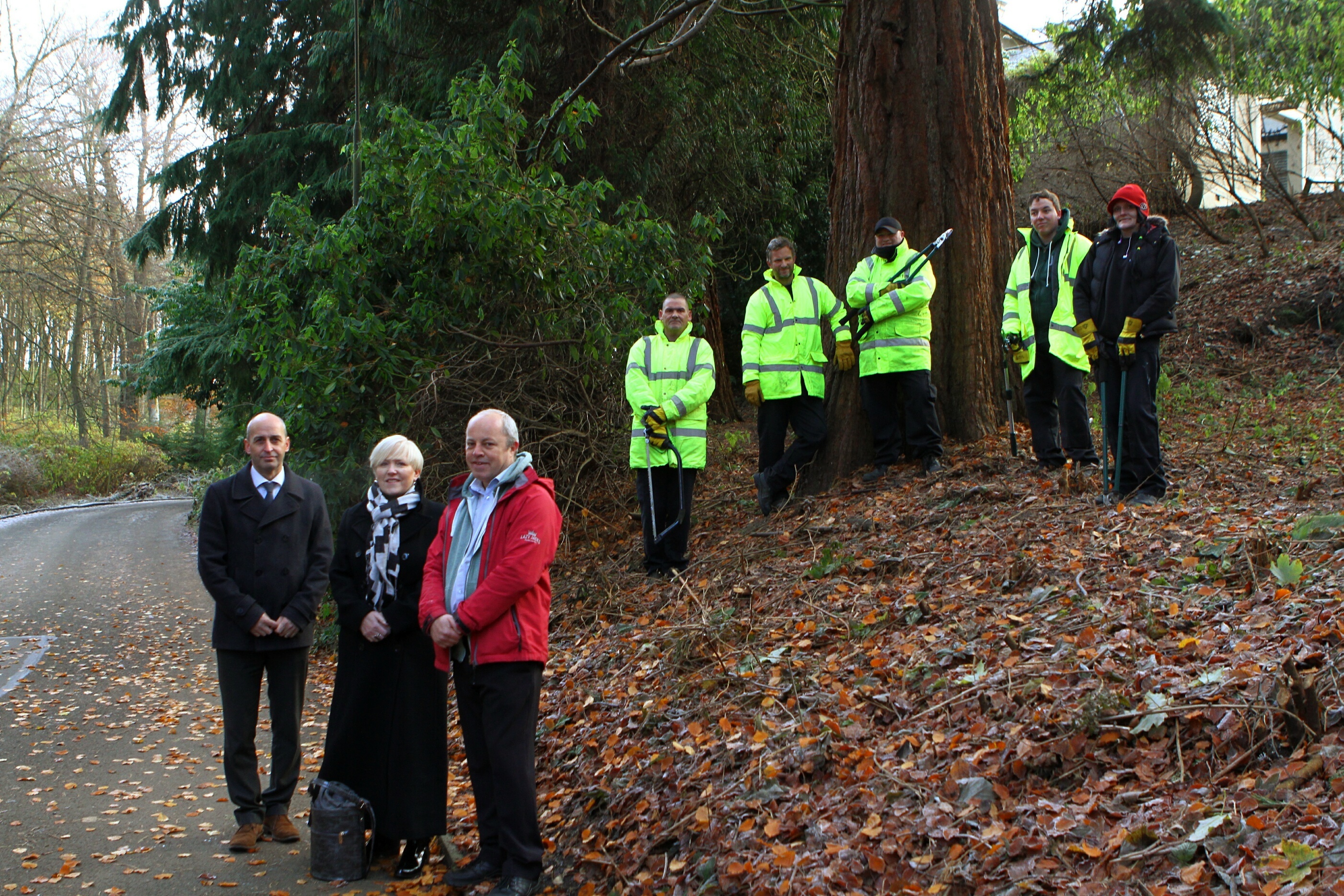 An A-Team of apprentices has been helping transform a once-neglected Fife park.
The Levenmouth Squad is helping volunteers who have been slowly reviving Leven's Silverburn Park.
As well as carrying out vital jobs, the troop is being provided with training for work as part of a Fife Council community works programme.
Training squads normally have a Fife-wide remit dealing with environmental issues or helping development projects, such as creating allotments.
However, the Levenmouth squad is focuses solely on the Levenmouth area from its base at Silverburn Park, giving volunteers added resources.
Supervised by Fife Employment Access Trust (FEAT), which is leading the park restoration, it has been tackling areas such as woodland management, horticulture and watercourse work.
Duncan Mitchell, FEAT manager, said the workers had made huge strides in improving the appearance of the driveway and cutting back years of overgrowth obscuring the burn and American redwood grove.
He said; "We're hopeful that the squad can spend at least one day per week in Silverburn as there are many, many jobs to be done to improve the park.
"We still have a healthy band of regular volunteers, but have always been thwarted by lack of tools and equipment, so having the attachment to the Levenmouth Squad is really helpful.
"Through the community works programme we can access many more resources such as power tools and vehicles, and therefore get through more of the grounds maintenance work than ever before.
"The group have gelled really well and are already attracting interest from employers looking for recruits, so all in all, a very positive start."
It is hoped the outcome of funding applications for the 27-acre estate gifted to the local authority by the Russell family in 1973 will be known shortly.
A public meeting is to be held on November 28 to inform people of progress.
Mr Mitchell said: "Our longer terms plans for the introduction of camping and allotments are making steady progress and we should be able to put a more definite timetable on this happening at the public meeting.
"We're also be updating our website and social media channels after the meeting to keep people in the loop if they're not able to attend on the day."
The meeting in The Centre, Leven will start at 7pm.