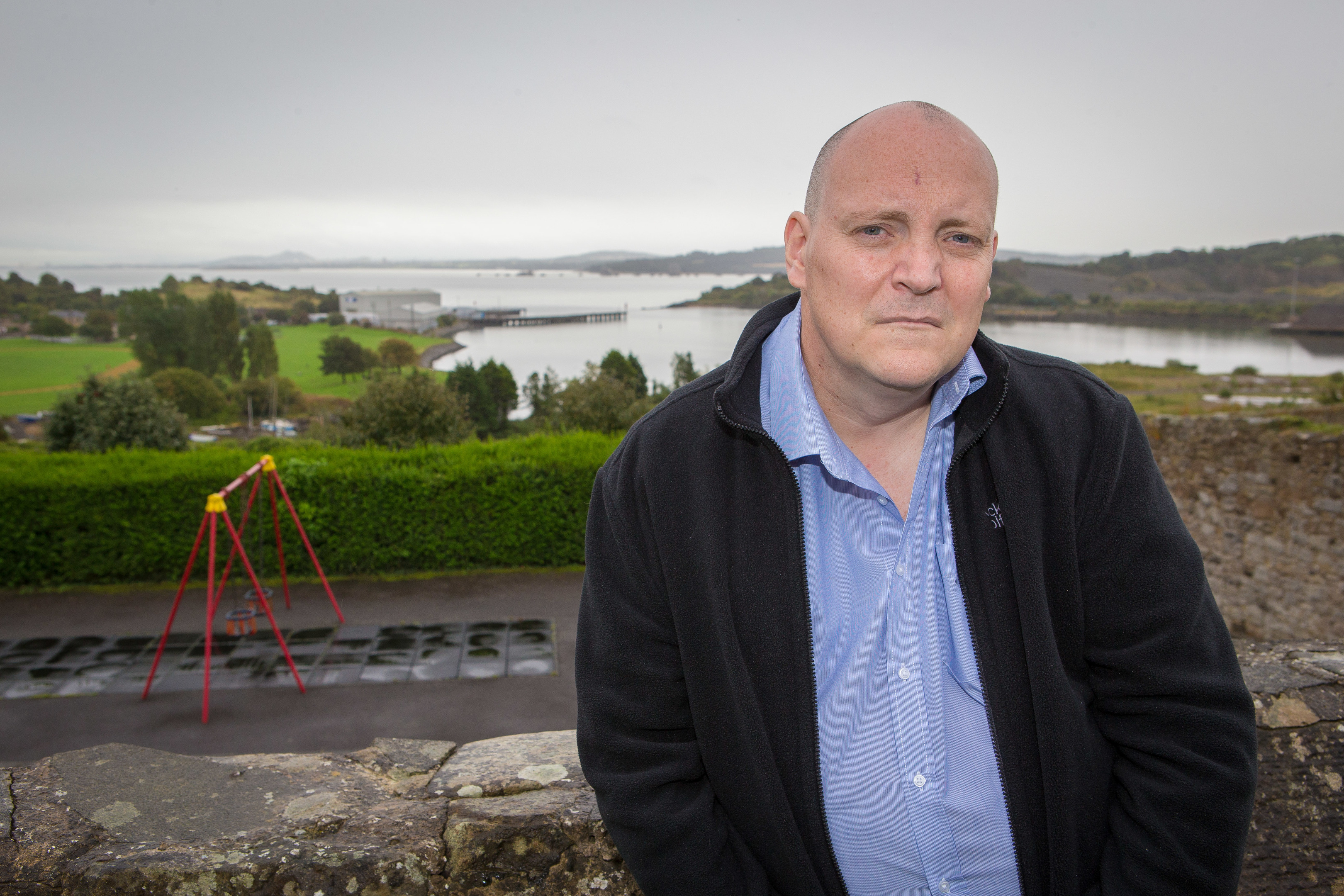 A Fife cancer survivor who had a 10lb tumour removed from his back is looking forward to a Christmas with his family he thought he would never see.
Inverkeithing father of three Kevin O'Neil, 47, is believed to be one of just 15 people in the world to develop the rare condition, which needed surgery and 30 rounds of radiotherapy.
"To be able to look forward to Christmas this year is something I am extremely grateful for, especially having a family and being able to celebrate with them," he said.
Mr O'Neil suffers from myopericytoma, which is a condition causing benign tumours.
But he was one of just a handful of people to develop a malignant growth.
And the tumour on his shoulder grew at a terrifying rate, reaching the size of a bowling ball in just 12 weeks.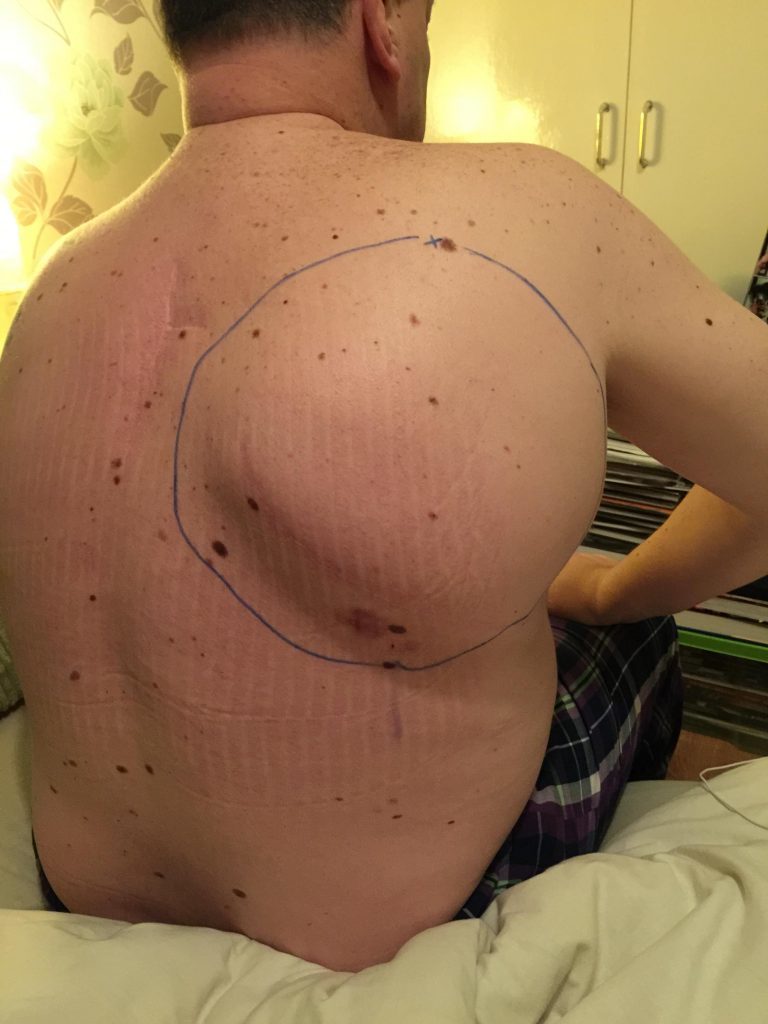 He had it removed in October last year and his most recent scan just a few days ago confirmed he is now cancer-free.
However, the gruelling surgery involved the removal of bones, which were replaced with a titanium sheet, and he is now on long-term medication.
He was recently treated at a hospice to get his pain under control.
The former trade union official said he is lucky to be alive and had nothing but praise for the medical professionals who cared for him.
He said: "The oncologist told me that had I been five to 10 years older there would have been no chance of me getting the operation because it was so high risk and it would have been a matter of palliative care for the rest of my life.
"If the tumour does come back in that area, around the spine and lung area, all they would give me is palliative care. There is no chance they would go back in and operate again."
He added: "The NHS has been absolutely wonderful. I should have died but the NHS saved my life."
Mr O'Neil is now hoping his story will reach some of the other people in the world with this rare condition.
He is also urging men to seek medical help if they notice any changes in their body.
"Men should check for unusual lumps and bumps anywhere in their body," he said.