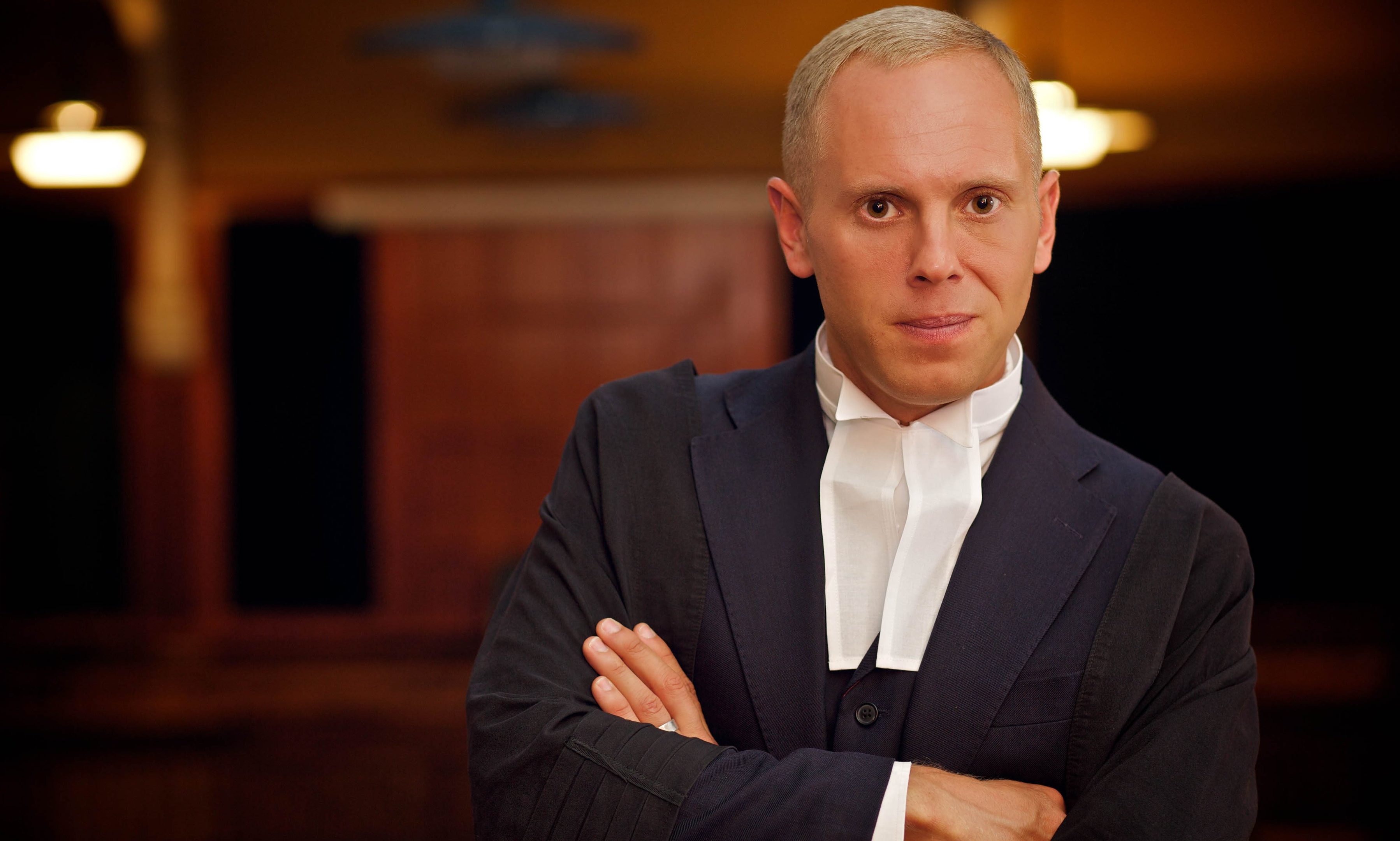 Two Kirkcaldy wrestlers are preparing for a showdown in Judge Rinder's daytime television courtroom.
Euan G Mackie, who was suspended for lifting up a child spectator during a Fife show, believes he is owed compensation for cancelled appearances.
But World Wide Wrestling League (W3L Wrestling) promoter Michael Musgrave, known in the ring as Mike Musso, is standing by his decision to put Mr Mackie's career on hold.
To break the stranglehold, both sides have agreed to appear in front of the TV judge for him to decide.
Mr Musgrave said: "We need to be absolutely sure that people attending our shows are not going to be scared.
"It's OK to be a scary bad guy but the moment someone lifts a child up they have crossed the line.
"Euan might be small but he's quite a scary character with his mask and get-up."
Mr Musgrave said the primary school-aged child was unhurt after the ordeal and W3L Wrestling had spoken to the family.
It is understood the family have not made any complaints to the police.
In full costume, the 5ft 3in tall Mr Mackie sports a black hat, dirty frilled shirt and a mask with a long white pointed nose.
During a pre-match speech, he said: "I am the monster who crushes your dreams and the greatest of nightmares this world has ever seen."
He was suspended from all W3L Wrestling events pending further investigation following complaints from members of the audience.
"While W3L fans have come to expect over-the-top antics from many of our stars we do not wish anyone to feel like a single wrestler's actions ruined their enjoyment of our events or made them feel uncomfortable to the extent that they would consider not attending a future event despite enjoying the rest of our line up," said Mr Musgrave.
He added that despite the dispute he would not rule out working with Mr Mackie in the future.
"Although there's a serious disagreement, there is no personal animosity. In wrestling, you never say never. Maybe we will work something out.
"From a business point of view it is still under review."
The show featuring Mr Mackie and Mr Musso is expected to be aired on December 9.
Strictly the judge
Robert Rinder is currently one of the remaining contestants on BBC1's Strictly Come Dancing.
But when not perfecting his rumba or paso doble, he takes on the persona of Judge Rinder for ITV's daytime schedule, overseeing cases mainly involving rows over loans and compensation payments.
Taking charge of a studio mock-up of a small claims court, Rinder keeps those who interrupt him in check with his catchphrase "Talking!"
Those who repeatedly interrupt or misbehave are escorted from the courtroom.
Although in the name of entertainment, the show features some genuine disputes, including one involving a 74-year-old toothless busker, a lime green mankini and an unfortunate wardrobe malfunction at a battle of the bands.
Rinder is qualified in law as a barrister, if not an actual judge.
He attended the National Youth Theatre but later studied politics, modern history and art at the University of Manchester after deciding against an acting career, reportedly having been intimidated by his friend Benedict Cumberbatch's acting prowess.
Having left university with a double first class honours he went straight into a pupillage and has been involved in a string of high-profile fraud and criminal cases, including the manslaughter of detainees in Iraq by British servicemen.