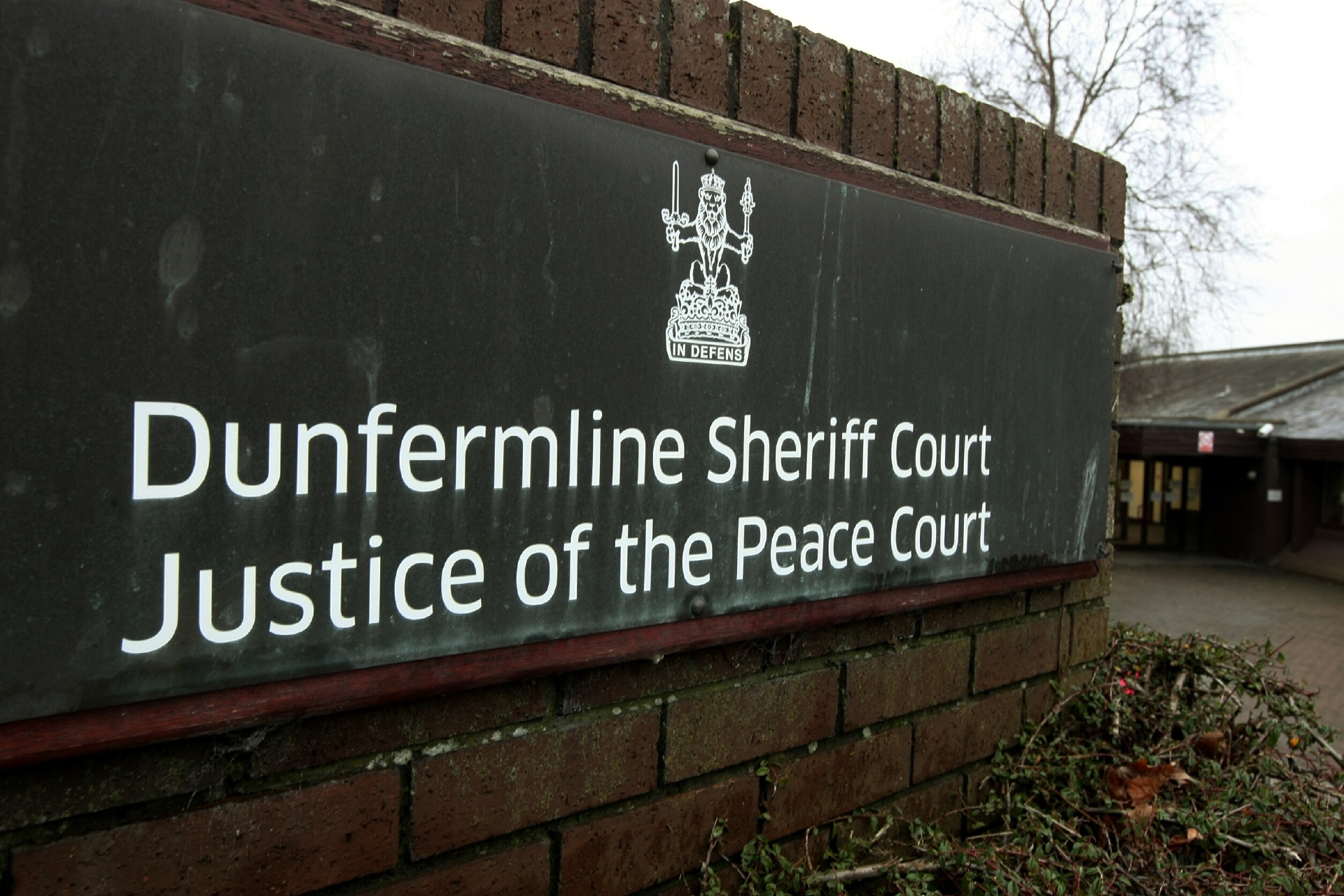 A care assistant was brutally attacked with a bat and left bleeding at the door of a nursing home when he turned up for his night shift there.
Paul Bayne, a hotel kitchen porter, was paid money to carry out the attack in the car park of the care home in Methil.
He was paid by a jealous boyfriend, angry at finding out his partner was involved in another relationship.
Bayne battered the victim over the head with the baseball bat then chased him and launched a second assault as the man tried to get into the home
Bayne (38), of Watson Avenue, St Andrews, was jailed when he appeared for sentencing at Dunfermline Sheriff Court.
He previously admitted that on October 13 last year at Abbotsford Nursing Home, Laird Avenue, Methil, he assaulted Colin Reid by repeatedly striking him on the head and body with a wooden bat, causing him to fall to the ground, pursued him and thereafter struck him on the head and body with the weapon to his injury.
Depute fiscal Claire Bremner told the court Mr Reid is employed as a care assistant at the home.
He had become close to a female work colleague and this later became a physical relationship.
On October 13 he turned up for work at around 7.25pm and was in the car park talking to a different female colleague when the attack occurred.
He saw a male approaching him dressed all in black and carrying a wooden bat which he used to assault him without saying anything.
Mr Reid fell to the ground and was repeatedly hit on the head, later saying he was "in agony" because of the blows.
The female worker with him was "screaming for help", said the depute.
The victim managed to get to his feet and ran to the care home chased by Bayne. As Mr Reid tried to put in the security code at the door to the home he was again attacked with the bat and fell back to the ground.
"Staff members saw him outside the door covered with blood and took him inside," added Ms Bremner.
Mr Reid was taken to the Victoria Hospital where he required stitches to a 3cm cut to his scalp and also had two cuts to the back of his head. He suffered bruising to his back and arms.
The victim told police the only person who had a grudge against him was Peter Pickford, partner of the female work colleague. When police seized Mr Pickford's phone they found he had phoned Bayne on the day of the assault.
The female witness to the assault was then shown an image sheet and identified Bayne as the attacker.
Interviewed by police, Bayne admitted carrying out the assault on behalf of Mr Pickford, a former work colleague, and that he received payment for it.
Defence solicitor Martin McGuire said, "He was given information that a female had been taken advantage of when she was intoxicated on a night out. He agreed to carry out the assault."
Sheriff Charles MacNair said, "You agreed, for money it seems, to ambush and assault the complainer on his way into work on behalf of another.
"You carried out a sustained and vicious assault on him using a weapon which caused significant injury.
"You've a very bad record including offences of violence and an assault and robbery."
He jailed Bayne for 27 months followed by a 12-month supervised release order.