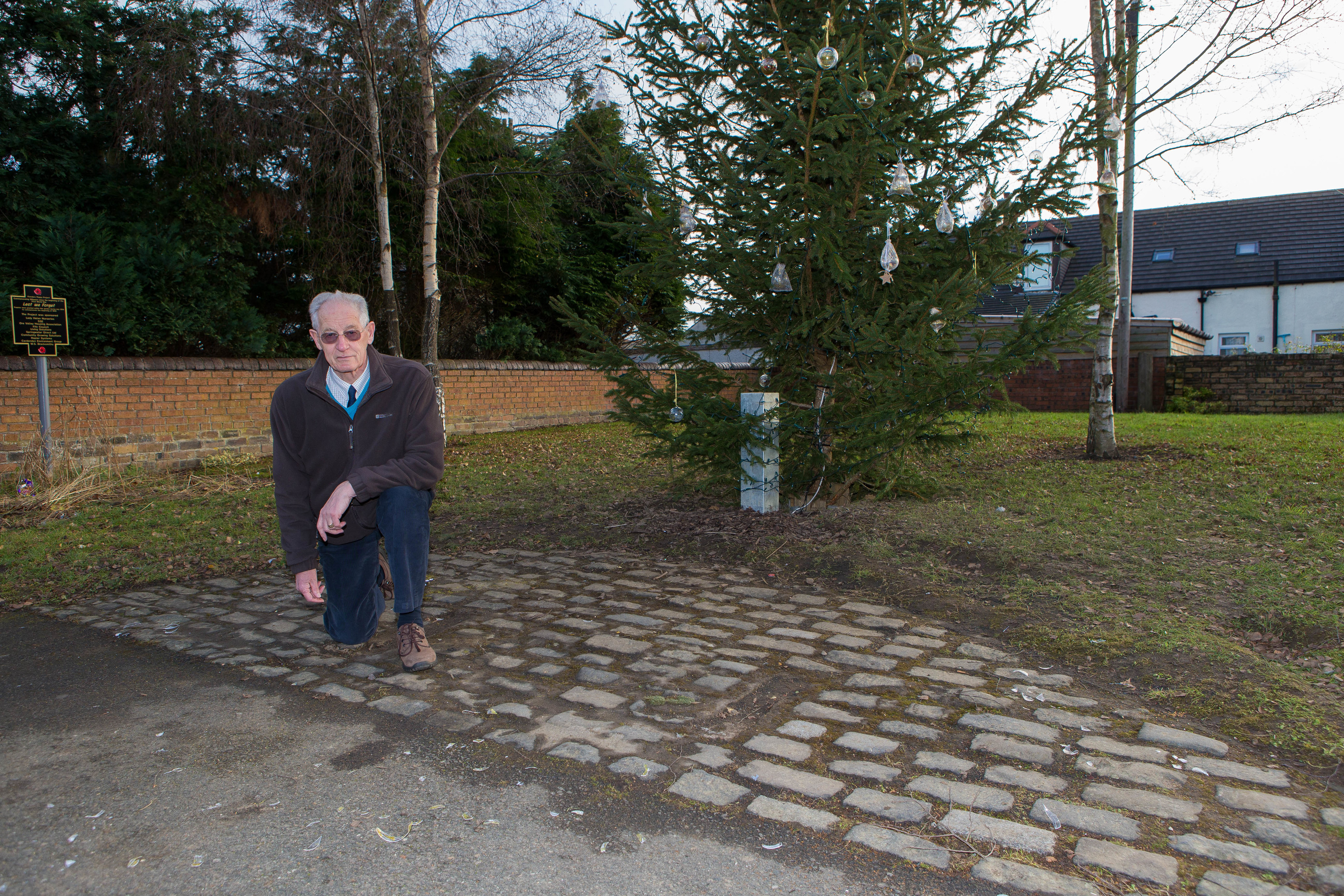 A community Christmas tree has been trashed by vandals just days after being erected.
Memorial baubles containing messages to deceased friends and relatives were among the items destroyed by heartless yobs in Cardenden.
Broken glass and decorations surrounded the tree in the town's community garden on Friday morning, with the light switch-on having taken place only last week.
The vandalism is believed to have taken place on Thursday evening, with the scale of the destruction angering one community leader.
David Taylor, secretary of Cardenden Community Council, said that the return of a traditional Christmas tree had been the last wish of a local resident.
"Last year we used one of the existing trees but we placed a memorial plaque in the garden earlier this year for a person whose wish it was for a proper Christmas tree to be brought back.
"We went to a lot of trouble putting it in place with coloured lights on and it looked great.
"We also sold small memory baubles for people.
"People paid and put little messages inside for loved ones.
"It's very disappointing this has happened."
Huge crowds gathered in Cardenden's community garden last Friday to witness the turning on of this year's tree lights, an event organised by the Cardenden Environmental Group
It marked the return of a traditional Christmas tree to the town, the last wish of community stalwart Helen Wilson following its absence last year.
Special glass baubles were made available at a local shop, with residents paying £3 to put them on the tree in memory of a loved one.
However, the remnants of these were littering the ground throughout the community garden on Friday morning, and while Mr Taylor said that the mindless destruction had angered him, he said it was not entirely unexpected.
"The people who have done this are just little devils," he added.
"We try to do everything we can for people and this is exactly what we feared would happen."