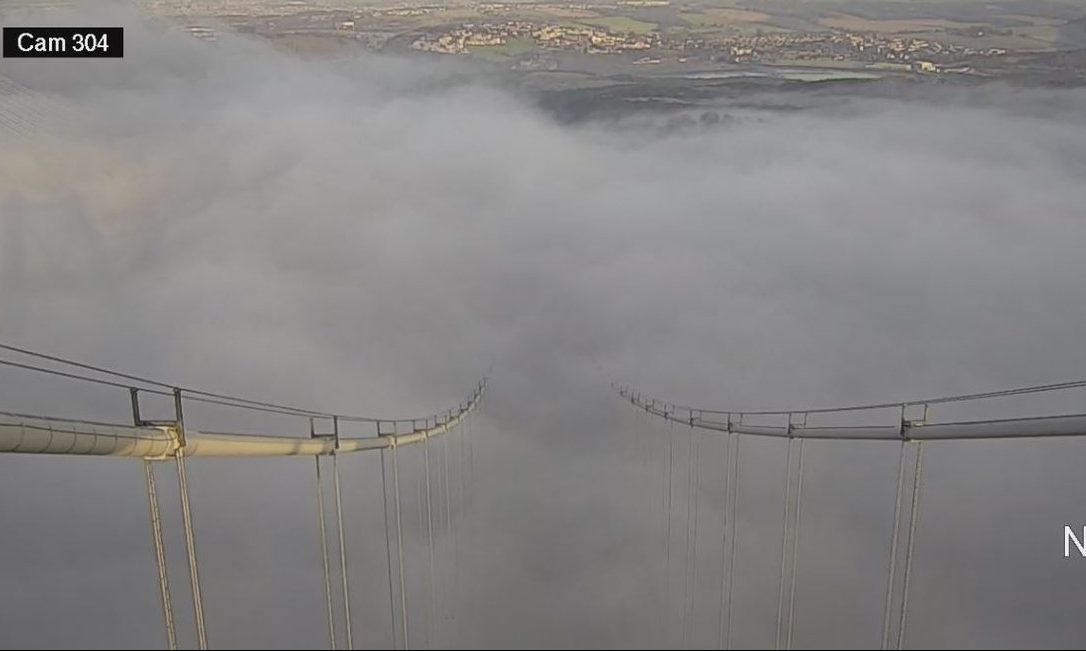 A dense fog over the Forth this Monday morning made the view from the top of the road bridge look more like San Francisco's Golden Gate, or a vision from a John Carpenter thriller.
An image of the strange vista, shared by Traffic Scotland from the bridge's live camera, was accompanied with a remark on how impossible it was to see rush hour traffic below.
A combination of frost, fog and low sun made driving conditions particularly difficult for daybreak drivers.
The creepy fog has since descended on the west.
⚠ ? The fog has moved West & looks like #M8 W/B traffic on the Kingston Bridge is being swallowed up! #RoadToNowhere@ScotTranserv pic.twitter.com/8ld403Mp81

— Traffic Scotland (@trafficscotland) December 5, 2016
Share the view from your commute with us at online@thecourier.co.uk.