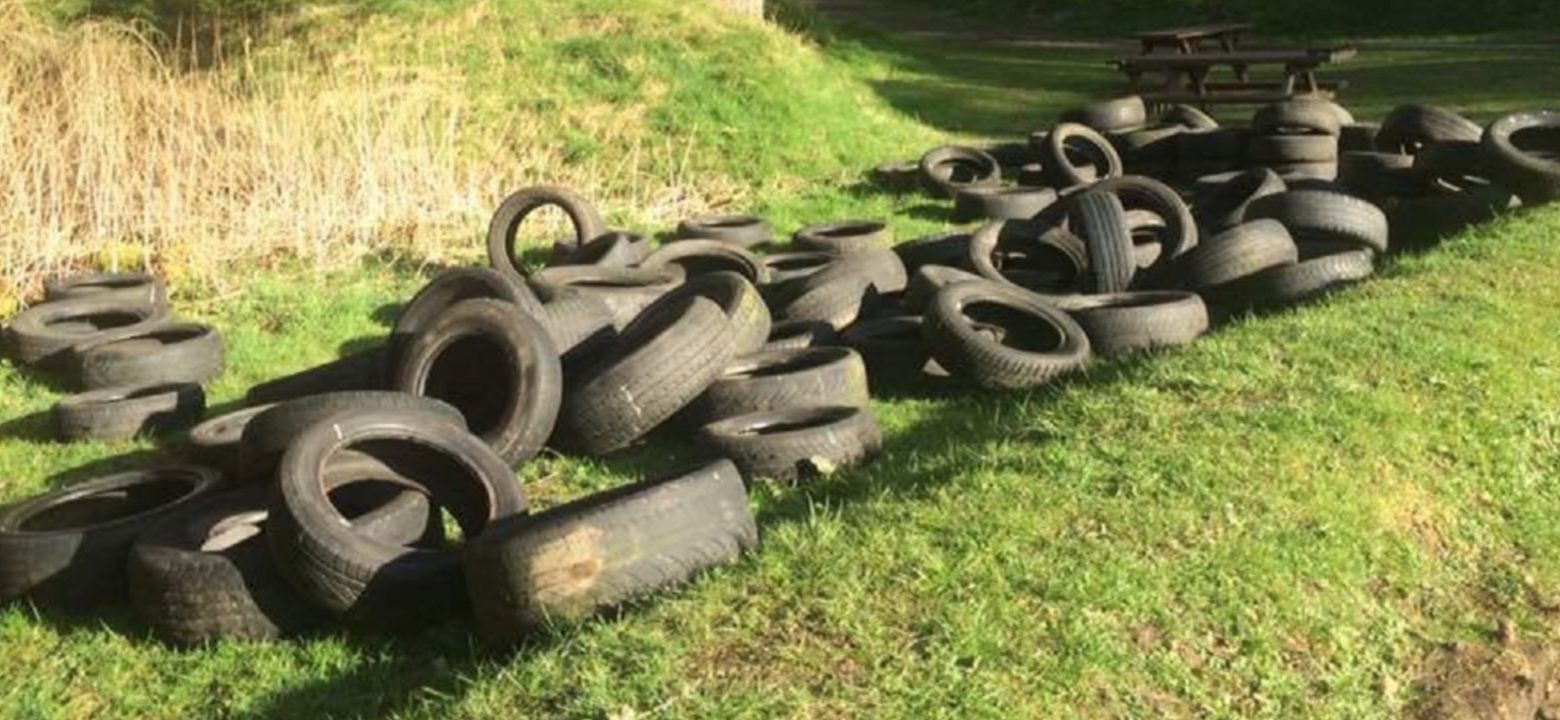 A businessman has been fined £34,000 for storing tyre waste across Courier Country.
The Scottish Environment Protection Agency said James McHale's actions presented a significant fire risk.
McHale, 70, of Coupar Angus, pleaded guilty at Falkirk Sheriff Court to two charges under the Environmental Protection Act.
Offences related to the storage of loose and baled waste tyres and waste tyre shred across sites at Lathalmond near Dunfermline, Dundee, Huntly, Alloa and Grangemouth between 2013 and 2014 without waste management licences.
He was said to have kept more than 1,000 waste tyres and burned tyre residue on land at McIntyres on Dundee's Baldovie industrial estate, more than 6,900 waste tyres at the M90 Commerce Park in Fife, store more than 1,180 loose tyres and more than 14,340 baled tyres at Crossroads Garage in Huntly and more than 15,000 waste tyres at Kelliebank industrial estate in Alloa.
He also admitted that he exceeded the maximum permitted storage limit for shredded tyres in the Grangemouth operation, failed to install fire resistant walls there and broke a condition which prevented tyres and tyre shred being kept on the site for longer than three months.
The matter was investigated by SEPA, which regulates the sites, and reported to the Procurator Fiscal.
Kath McDowall, the unit manager for the Falkirk and Stirling investigating team, said: "The illegal storage of large numbers of tyres at the sites operated by James McHale present a significant risk to the environment and community due to the risk of fire.
"James McHale has persistently undermined the regulatory regime, and SEPA has had to invest considerable resources into investigating these offences across Scotland.
"By illegally stockpiling tyres James McHale has also gained financially by being able to undercut legitimate waste tyre collection businesses.
"It is important to remember that we must all remain vigilant as criminal activities associated with waste tyres are such that problem tyre sites can establish themselves very quickly."
She urged anyone who had a concern about the disposal of tyres or sites where they have seen significant numbers of tyres, to contact SEPA's Pollution Hotline on 0800 807060.