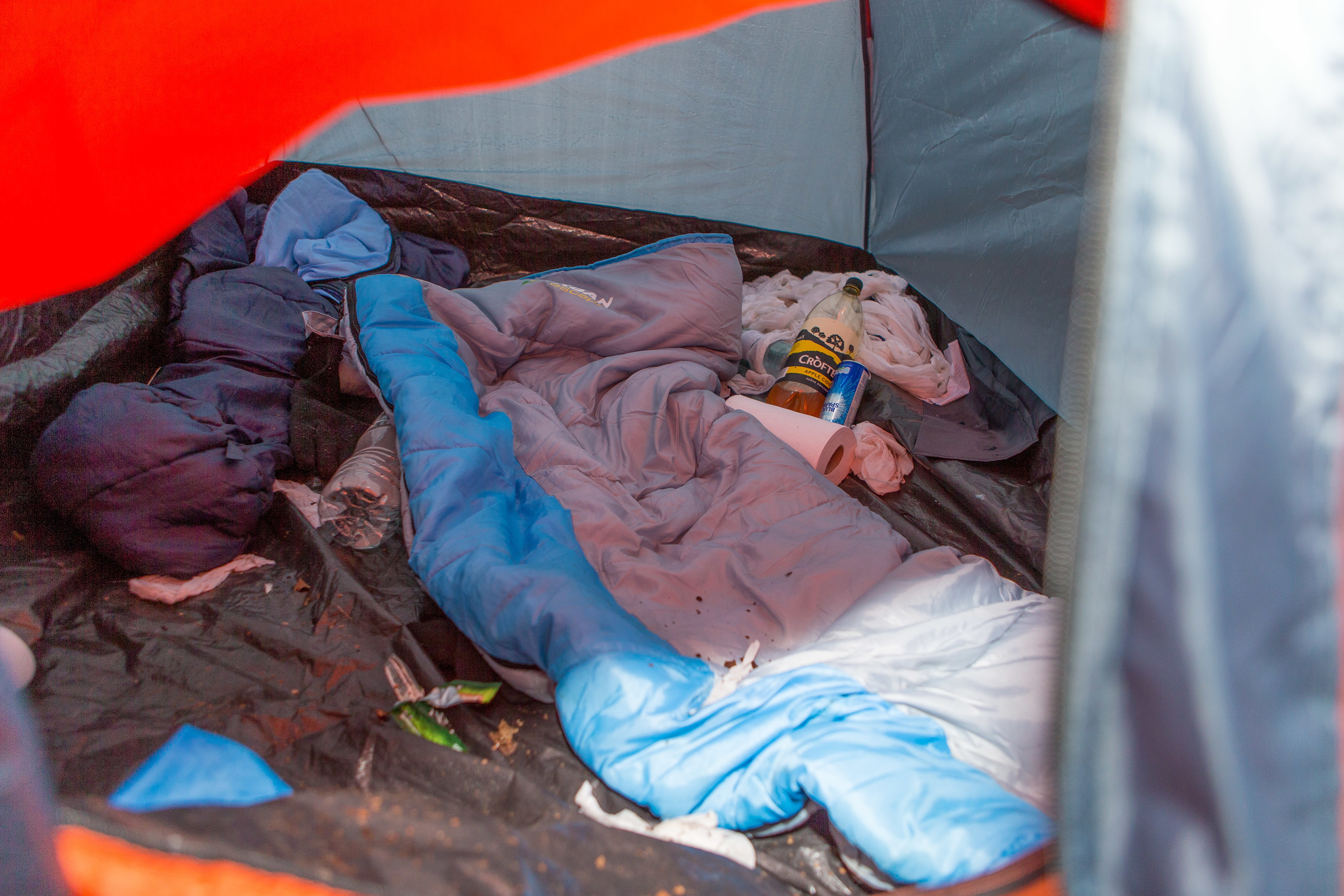 Tents remain in woodland just yards from Amazon's Fife depot after The Courier's exclusive revelations about hard pressed workers.
There has been public outcry since we reported that employees of the online giant had resorted to sleeping under canvas in freezing temperatures to hold down jobs.
On Sunday morning we found two tents still there — although one appeared to have been abandoned.
A third — the occupant of which previously told The Courier camping was easier and cheaper than travelling from his home in Perth — had disappeared and no one was around.
According to a discarded bus ticket in the makeshift campsite, it costs £10.40 a day to travel by bus from Dundee.
A dog walker who often sees the employees — one of whom he thought was from Dundee — told us they usually headed home for the weekend.
Allegations also emerged at the weekend that staff are threatened with the sack if they take four days off sick, even with a doctor's note.
Amazon insisted the safety and wellbeing of its permanent and temporary staff was its number one priority and rates of pay were competitive with added benefits for permanent employees such as private medical insurance.
Meanwhile, there has been a strong reaction to our story on social media.
* For much more on this story see Monday's Courier, also available as a digital edition.