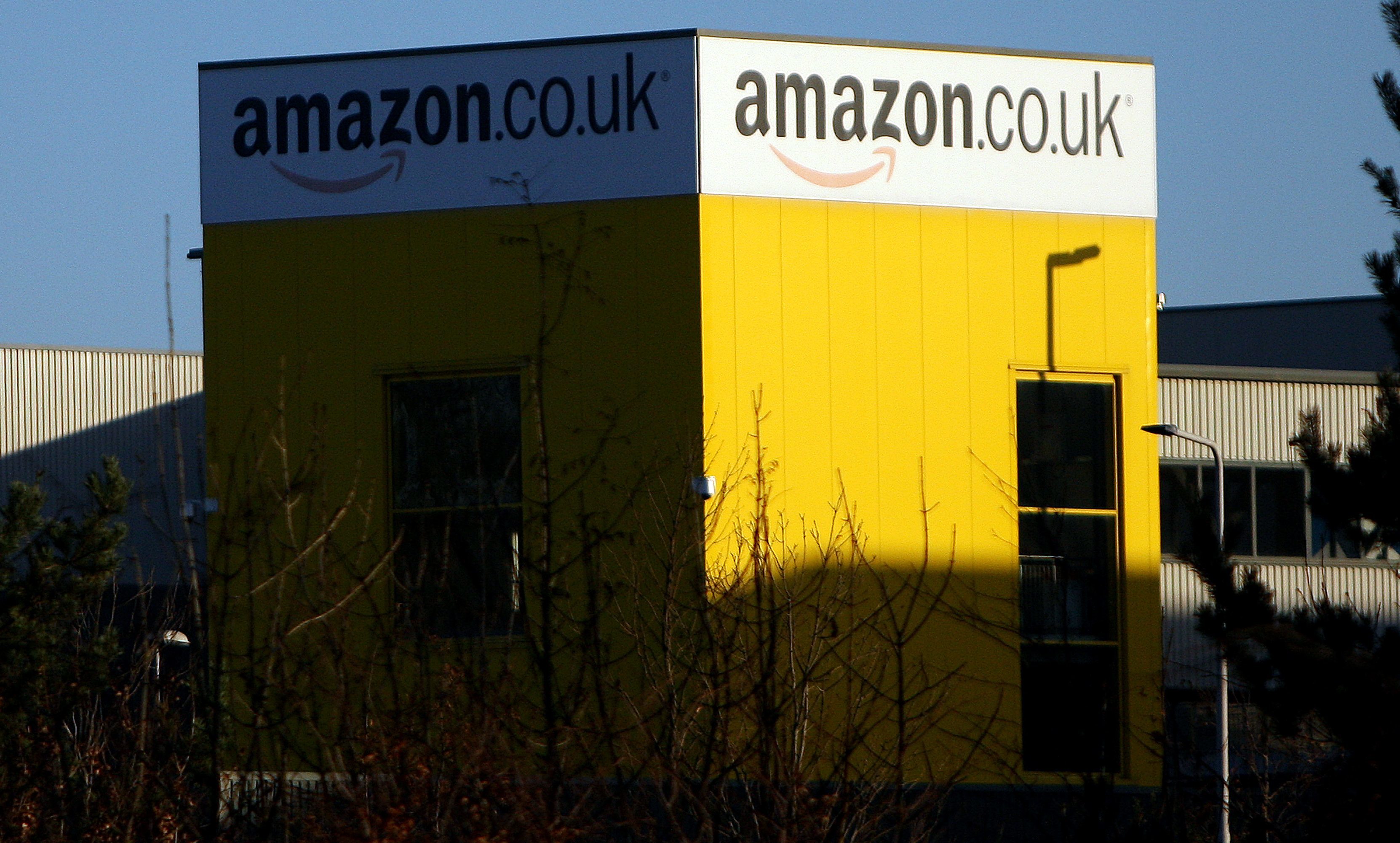 Customers could boycott Amazon unless it improves conditions for staff, an MP has warned after The Courier revealed workers were camping outside the company's Dunfermline warehouse.
Douglas Chapman, who represents the local area, is now prepared to team up with Iain Wright, Labour's chairman of the House of Commons business committee, who said his group of MPs would investigate the multi-national's warehouse working practices.
Mr Chapman now wants an urgent meeting with Amazon bosses in Fife.
The SNP MP said: "We can't have people having to camp out, if that's what's happening, to safeguard employment.
"I believe that no responsible employer would want their employees to go to through with these actions to make sure they're on time for their work or not late for their work."
Mr Chapman added: "What Amazon need to recognise is, if they are seen to be treating employees with this lack of care, it will impact on business."
At least three tents have been spotted in woodland beside the online retail giant's base by the M90 in recent days, sparking concerns about the depths some employees are apparently plumbing to hold down a job.
One worker described the firm as a "poor employer", adding he had opted to stay in a tent as it was easier and cheaper than commuting from his home in Perth.
It is understood that both Labour and the Liberal Democrats are now seeking to raise the issue at Holyrood.
Lib Dem leader Willie Rennie said: "It's time for Amazon to finally change their ways. That means a change to wages and to working conditions."
Jackie Baillie, Labour's economy spokeswoman, added: "Stories of workers being threatened with the sack because they are sick, or having to camp near the depot to save wages, is simply unacceptable in Scotland today."
And Liam Kerr, the Conservative spokesman for jobs, said charging for transport and imposing unpaid lunch breaks meant Amazon is effectively paying 60p below the minimum wage.
He said: "The revelations in the Courier and in the media today paint a truly bleak picture of working practices at Amazon's base in Dunfermline."
It emerged last year that Amazon received almost £1 million in Scottish Government grants in 2015, with opponents critical of such payouts.
Shirley-Anne Somerville, the higher education minister and Dunfermline MSP, called our report "deeply troubling", adding: "There clearly needs to be immediate changes if employees have found camping outside is the only way to make the work pay or they face the sack if they fall ill."
The Scottish Government has not replied to a request for comment, submitted on Friday, on staff camping.
Amazon says it provides "a safe and positive workplace" with "competitive wages" of at least £7.35 an hour.