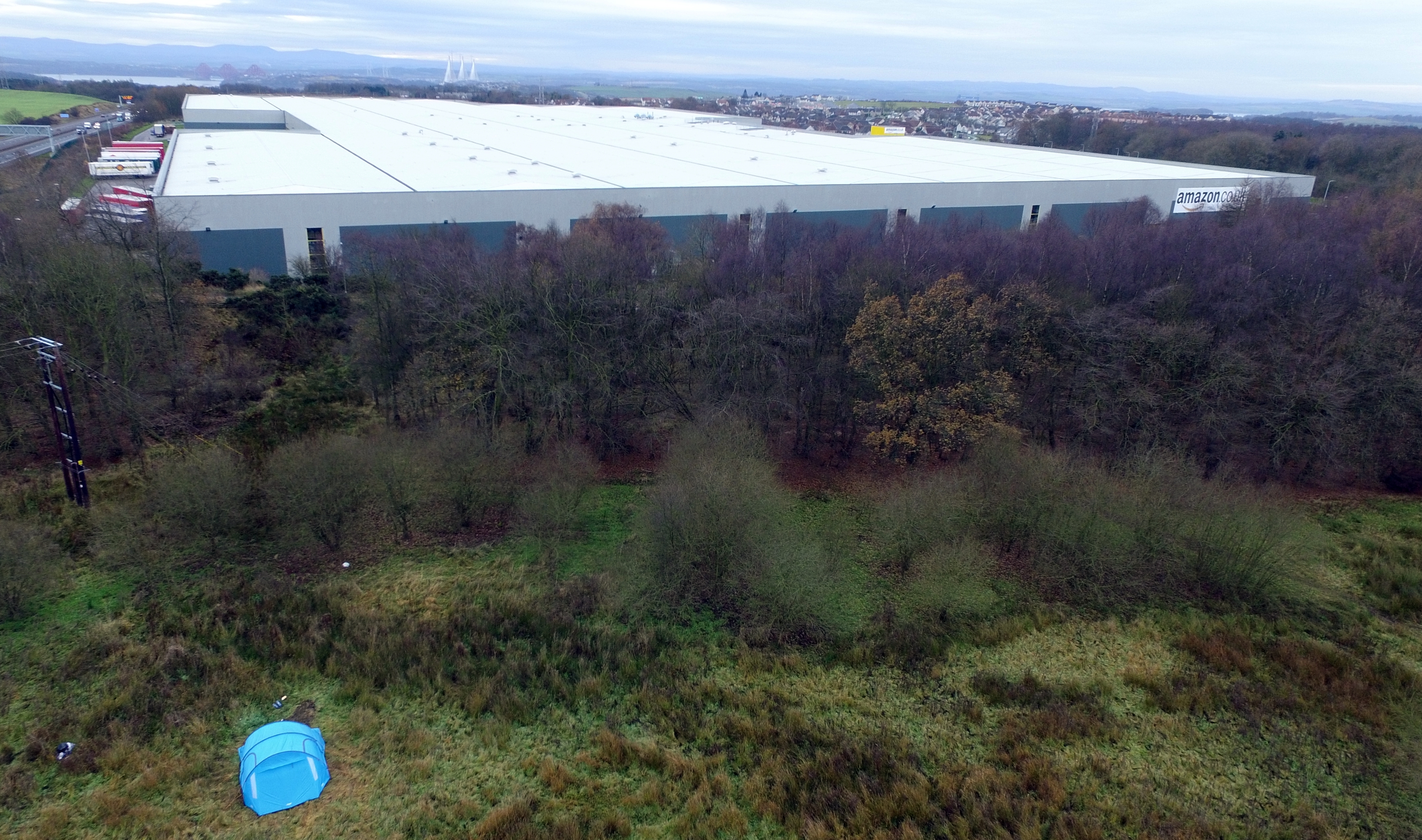 A worker camping out a matter of yards from Amazon's fulfilment centre in Dunfermline has declined to discuss becoming the centre of an international storm.
Since The Courier broke news of the man's unlikely temporary home on Saturday, many hundreds of thousands of people on both sides of the Atlantic have been debating the rights and wrongs.
Opinion has been split between those who see it as the worker's choice, with many admiring his efforts to save costs and maximise his earnings.
However, others have seen the camp as another sign that Amazon does not do enough to ensure its workers' welfare.
The story has become one of the biggest ever carried on www.thecourier.co.uk. Much of the attention has come from the USA, where Amazon is based and where there is an equally strong interest in its business practices.
We revisited the camp site on Monday in the hope of talking to the person at the centre of the story.
There are still two tents in situ, although one now appears to have been completely abandoned.
Trudging through the boggy undergrowth, we tracked down the remaining camper.
He was home, but refused to speak — although he seemed unaware of the level of interest in his situation.
---
"A safe and positive workplace"
Amazon insists the safety and wellbeing of its permanent and temporary staff is its number one priority and rates of pay were competitive, with added benefits for permanent employees such as private medical insurance.
A spokesperson said: "Amazon provides a safe and positive workplace with competitive pay and benefits from day one.
"We are proud to have been able to create several thousand new permanent roles in our UK fulfilment centres over the last five years.
"One of the reasons we've been able to attract so many people to join us is that we offer great jobs and a positive work environment with opportunities for growth."
He said workers started on £7.35 an hour regardless of age, with £11 an hour and above for overtime, and had paid 30 minute lunch breaks and subsidised meals.
After two years at the company the base pay increases to at least £8.35 an hour.
He also said it was made clear during the recruitment process when jobs involve walking several miles a day and that productivity targets were set objectively based on previous performance levels.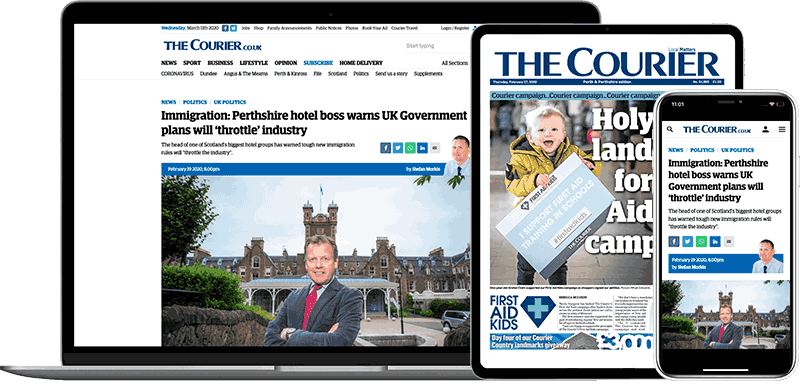 Help support quality local journalism … become a digital subscriber to The Courier
For as little as £5.99 a month you can access all of our content, including Premium articles.
Subscribe