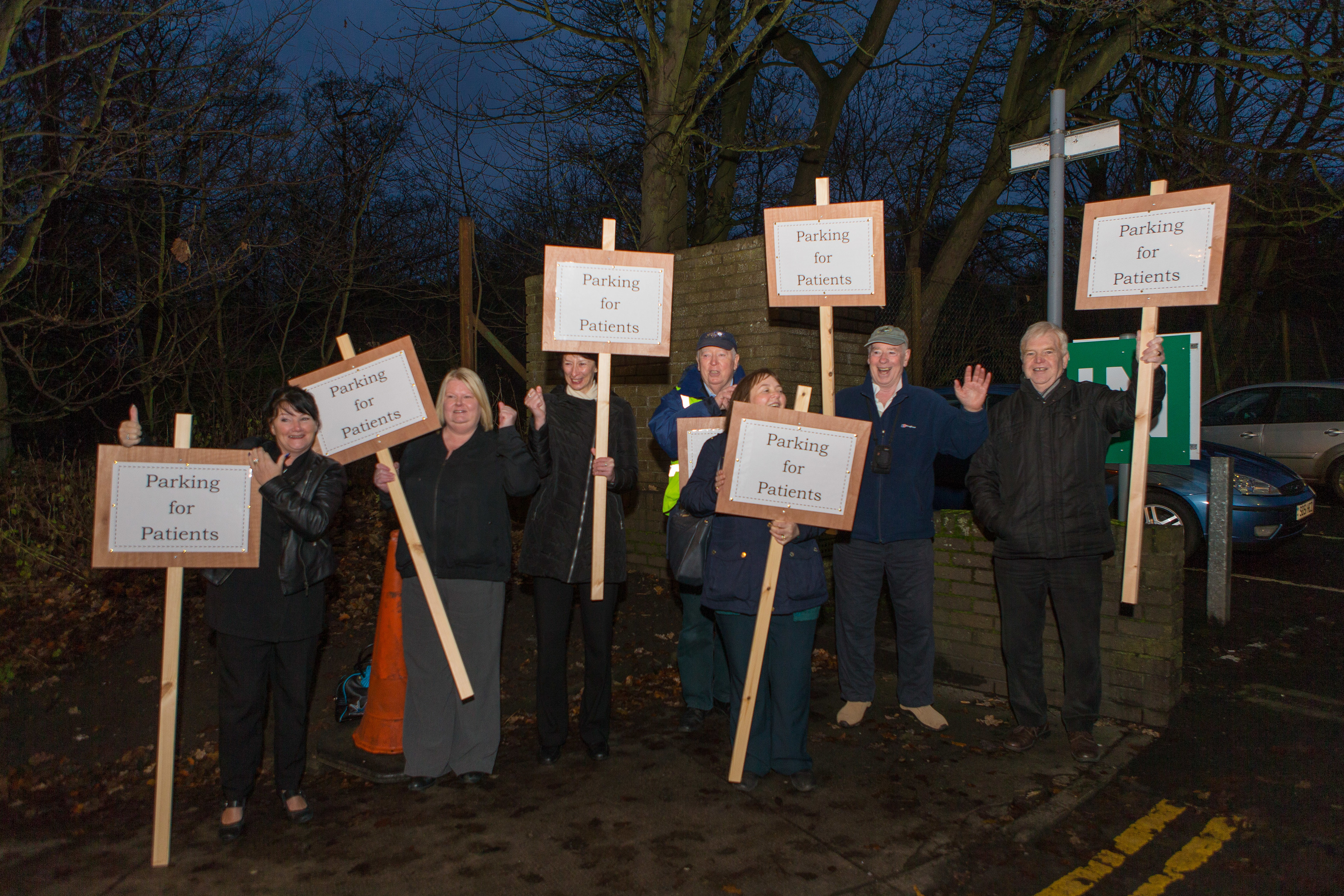 The row over parking at Kirkcaldy health centre has escalated after bosses sectioned off less than a third of the car park for patients.
Health chiefs have been branded "underhand and manipulative" after they made the move at the weekend without any consultation with the GP practices at the Whyteman's Brae centre.
As a protest aimed at stopping Victoria Hospital staff from parking at the nearby health centre got under way, it emerged just 34 spaces are now designated for patients with the remaining 68 available for use by NHS workers.
NHS Fife said patients would also be able to use those spaces if they were free.
Practice managers said they accepted the decision was an attempt by NHS Fife to relieve parking problems for patients but insisted it had merely exacerbated a bad situation, a claim denied by the board.
"Within a very short time on Monday morning, the patient designated spaces were full and patients were having to park on the pavements and grass verges," said the practices.
"Due to the fact that the majority of the car park has been allocated for use by able-bodied NHS Fife staff, the insufficient patient parking meant that one patient had to park in the car park at the top of Whyteman's Brae and bring her mother down to the health centre in her wheelchair.
"This is clearly an unacceptable situation and should not be allowed to happen."
Almost 3,000 people have now signed a petition calling for the car park to be retained for patients.
It will be presented to new NHS Fife chair Tricia Marwick when she takes up office in January.
A spokesman for NHS Fife said the steps had been taken in an attempt to minimise further disruption for patients.
He said it was a short term solution until the practice representatives were able to meet NHS Fife in the new year.
"We have noted the positive difference this has made in a short period of time, however we continue to monitor the situation," he said.
"We have also reitereated an offer to meet with the practice representatives at their earliest convenience to discuss a range of solutions for the future of the car park."