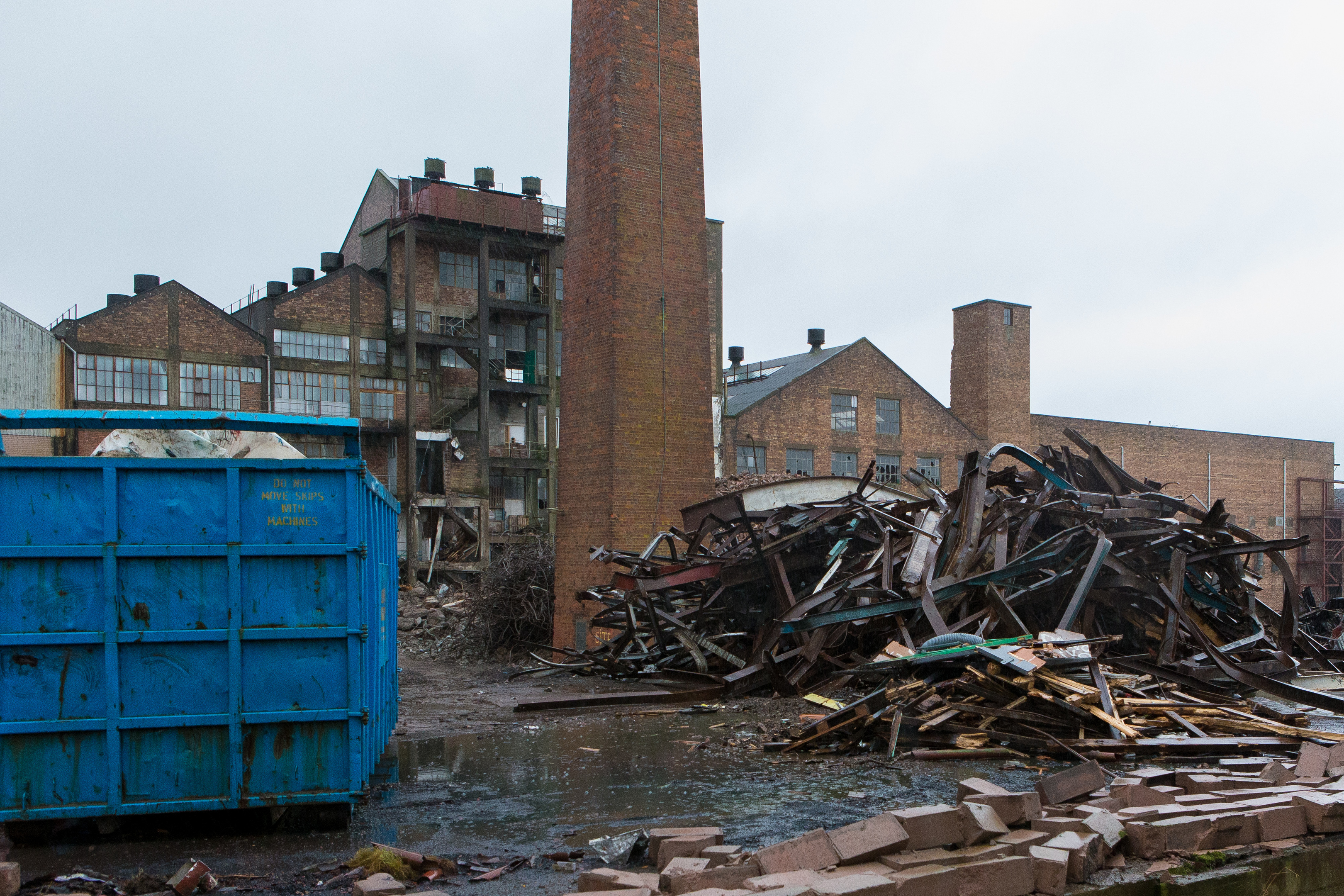 A derelict factory in Falkland is being pulled down to make way for housing.
Demolition work at the former Smith Anderson packaging factory in Well Brae is expected to be complete in February.
Smith Anderson plan to market the site after demolition is complete.
Company chief executive officer Michael Longstaffe said: "The site is in the future housing plan for a housing development. There is no outline planning yet but the site has been zoned for housing."
The site had fallen into disrepair since Smith Anderson relocated to Kirkcaldy in 2013, with concerns raised about safety.
Mr Longstaffe said security measures were brought in as a result.
"There were children on the site during the holidays but a concerted effort by all concerned put that to rights fairly quickly," he said.
In addition to the continuing challenge of keeping the site safe, the former works was also costing the company money.
Recent changes have meant business rates for empty properties have been increased from 10% to 90% of the rateable value.
"A year ago that was revised to 90% of the rateable value and we were effectively paying full rates for an empty derelict building," said Mr Longstaffe.
It marks the end of nearly two centuries of industry on the site.
In the 1800s it accommodated a cotton mill, with the current brick building dating back to the early 1900s.
During the 1930s, it was expanded by the Scottish Wholesale Co-operative Society as a linoleum works.
Smith Anderson bought the factory in 1968 for the manufacture of plastic and paper bags.
The company has since stopped making polythene products and focuses solely on paper packaging. Among the companies it has supplied is fast food chain McDonald's.
"There's quite a significant industrial heritage attached to the site," said Mr Longstaffe.
He added: "We have had a number of successful years and we are looking at 2017 being even more successful."