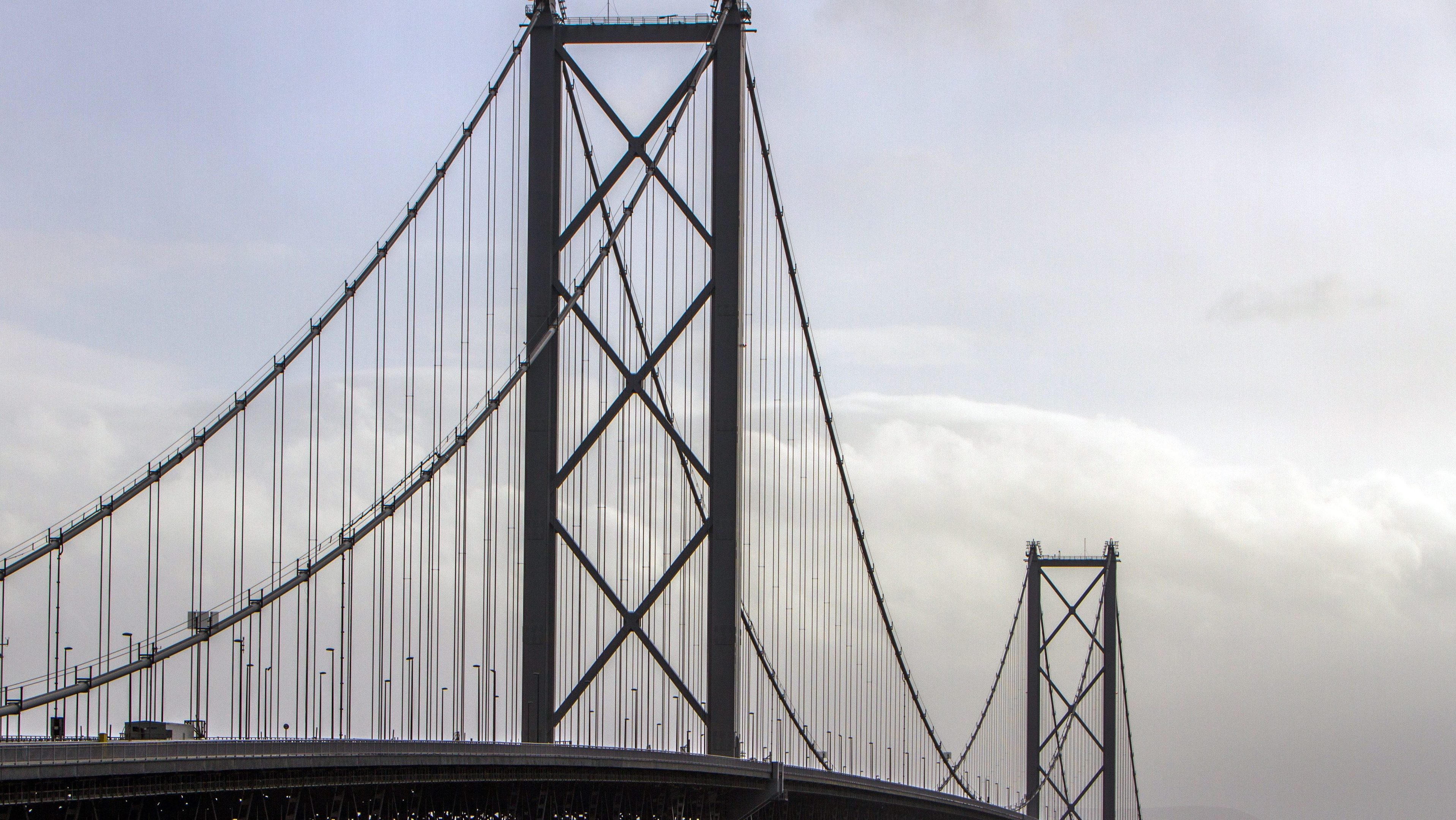 There appears to have been no significant rise in air pollution because of heavy traffic diverted through west Fife during the Forth Road Bridge's closure last December, according to a long awaited report.
The bridge was closed to all traffic on December 4 as engineers fought to repair faults, with southbound M90 traffic diverted through Rosyth and Kincardine on the A985.
Communities along the corridor said they were "living a nightmare", claiming nose to tail traffic was causing air and noise pollution and leading to structural cracks in their homes.
With the bridge reopening to all vehicles except HGVs on December 23, Transport Scotland deployed low cost air quality equipment in January to monitor the environment.
The results were originally due in March and there was widespread anger when the publication was delayed by months.
However, the overdue findings may have brought some reassurance to the local community.
It showed that during the monitoring period — from January 15 to 29 — the rise in traffic did not impact on the air quality to a level which needed further investigations.
It suggested no significant rise in levels of nitrogen dioxide or concentrations of particulate matter at the Longannet roundabout near Kincardine.
No limits were exceeded.
Local councillor Mike Shirkie, who first took up the concerns of many in Rosyth, said: "There were health and safety concerns for mums and kids walking to school and people living on Admiralty Road who couldn't open their windows.
"If these are the findings then that is good news.
"But it is still a pity it took so long to get the report out and put people's minds at ease."
Welcoming the findings, a Transport Scotland spokesman said it would appear that the increase in traffic did not lead to a significant increase in pollution.
"This supports an earlier study commissioned by Fife Council in May this year which reached the same conclusion regarding locations in west Fife."
He added the closure was an "uniquely challenging and unforeseen situation" and one of the most daunting ever faced by the industry.
"It required detailed contingency measures to be introduced at very short notice and without the considerable effort and co-operation of our key partners the knock-on effects would have been far more serious."
A diversion route, detailed travel plan and additional rail services were all put in place almost overnight while commuters, businesses and the public played a crucial role.
He said the fact that 42% of car users and 46% of  coach passengers shifted to rail during the three-week closure showed how communications and co-ordination during emergencies had improved in recent years.