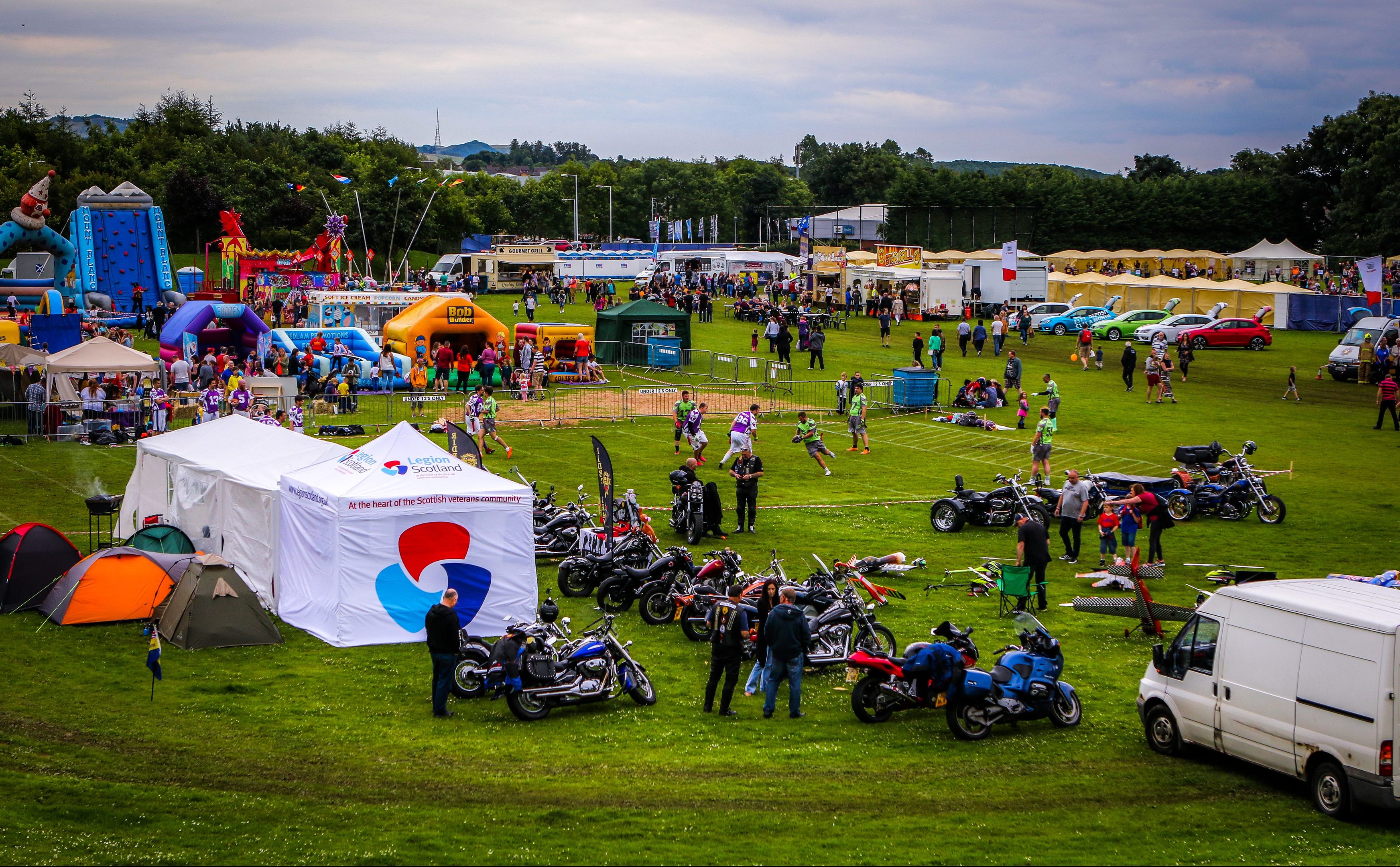 Organisers of one of Scotland's fastest growing music festivals have promised that 2017's event will be the "biggest and best yet" after confirming it is to move to a new venue.
The PKD Festival has been rocking Dalgety Bay for the past eight years and has gone from strength to strength, having started out as a humble push-kart derby in 2008.
There had been fears following last year's gig that it would be forced away from Dalgety Bay Sports Centre due to Fife Sports and Leisure Trust imposing an alcohol ban, although it seemed that those issues had been ironed out and the festival would be staying put.
However, those behind the success story have confirmed that the 2017 festival will indeed relocate to a new site after all this summer – with the grounds of Rosyth Civil Service Club to play host to thousands of music fans on July 15.
Atomic Kitten, A1, B*witched, S Club and Owen Paul are among the retro acts already confirmed for the event, and tickets are said to be selling well – particularly in the absence of T in the Park from the music calendar this year.
PKD festival organiser Mark Bennett said: "It is with great regret that we have to announce that due to new complications and increased obstacles that have proven impossible to overcome we are having to move venues after all.
"The great news is we aren't moving far.
"PKD 2017 will now be held within the grounds of Rosyth Civil Service Club.
"We understand that Dalgety Bay was a perfect venue for many people who have already bought tickets because it let you enjoy the bar facilities without having to worry about transport home.
"As a result we will be running shuttle busses from Dalgety Bay to the new venue and back – more details to follow soon.
"We would like to thank all the staff at Dalgety Bay Sports Centre for making us so welcome and for all their help.
"We would also like to thank everyone at Rosyth Civil Service Club for providing us with a new home."
Mr Bennett added that he was "confident" that the new venue would be great for PKD moving forward as it provides scope for further expansion, including on site camping and parking facilities that the festival had not been able to offer before.
"We can assure you that we will make sure we do all we can to ensure that this move only benefits the festival and that PKD Festival 2017 will be the biggest and best yet," he stressed.
"We tried all we possible could to overcome the obstacles and keep the festival in Dalgety Bay but we are now only looking forward to our brand new home and all the new possibilities it provides."
The festival, which was shortlisted in the best outdoor festival category in the 2016 Scottish Outdoor and Leisure Awards, has proven hugely popular with fans over the years and it is understood the new site could significantly increase capacity.