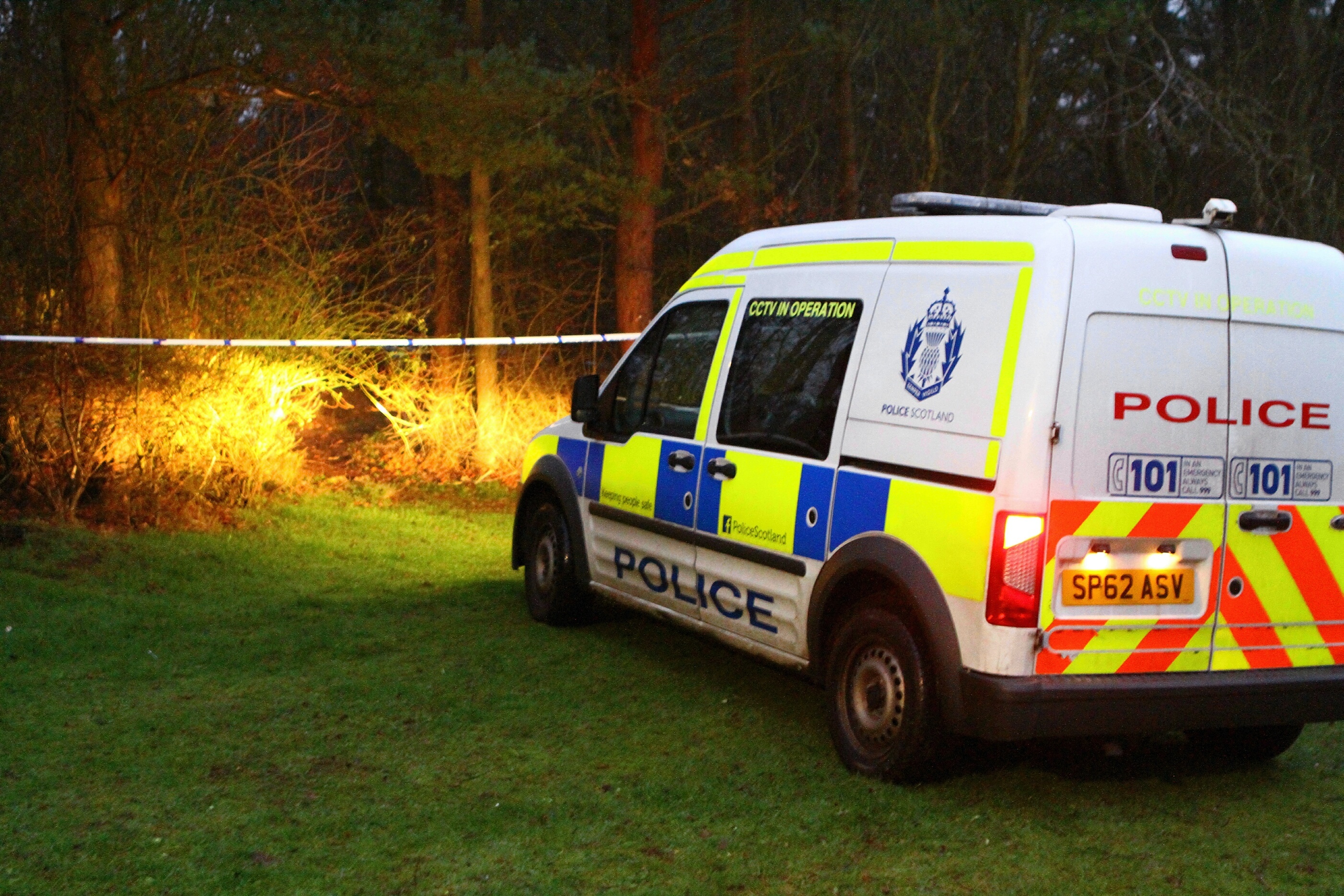 An investigation has been launched after a woman's body was discovered in woodland in Glenrothes on Sunday morning.
Annie Finlay, 52, is understood to have been found dead in a wooded area accessible from Aboyne Way at around 10.30am and emergency services were immediately called.
Officers cordoned off the scene and later revealed that they are currently treating the death as "unexplained" while detectives began their probe into exactly what happened.
Police Scotland last night refused to confirm the identity of the deceased, but the body is believed to be that of Ms Finlay and next of kin have been informed.
A Police Scotland spokesperson confirmed: "Police in Fife were called to an area of woodland accessed from Aboyne Way in Glenrothes around 10.30am on Sunday January 8 after the body of a 52-year-old woman was found.
"The death is currently being treated as unexplained pending further inquiries."
There was little sign of any police activity in Aboyne Way itself last night, although a police van was stationed at the cordon which was set up just beside a path running alongside the wooded area where the body was discovered.
The police's focus was on that area of woodland to the south of Collydean for much of yesterday, although residents living in the houses overlooking the line of trees said they had been unaware of the tragedy that had unfolded until officers arrived in their numbers.
One man, who did not wish to be named, told The Courier: "It's an absolute sin.
"We've only been here since May last year and we've not seen any police at all in the street until now.
"We didn't realise anything had happened until there were police cars and vans all over the place.
"It was a bit of a strange sight to be honest."
Forensic teams were said to have been scouring parts of the woodland throughout the afternoon, while police began door-to-door enquiries as they try to piece together exactly what happened.
Neighbours suggested that Ms Finlay, which is her maiden name, had only recently returned from Australia to visit family.
The dead woman's body was taken away by private vehicle at around 4.30pm, and police were expected to be at the scene throughout the night.
A full post-mortem examination is also likely to be carried out on Monday.