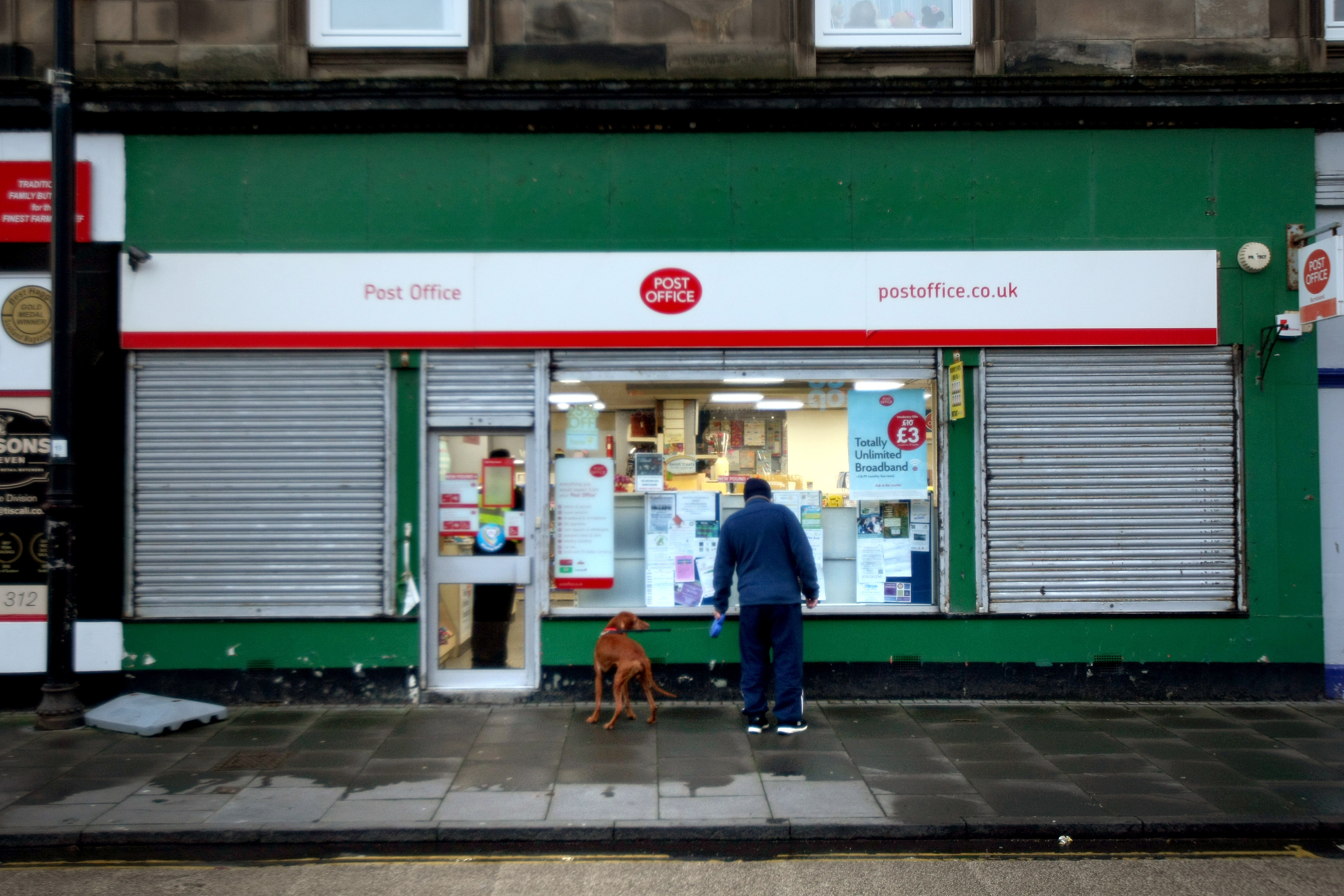 A Fife shopkeeper was threatened with a hammer during a spate of brazen post office raids, The Courier understands.
Nicky Erskine, who runs a post office service from her convenience store in Kincardine, also had hair pulled out by the attacker, who sparked a huge manhunt on Monday afternoon.
Ms Erskine is believed to have been left very shaken by her ordeal at the hands of the robber, who is believed to have stolen a three figure sum before making his escape.
Around eight police cars converged at the scene in Elphinstone Street after the shocking incident at around 2.15pm.
It was the fourth post office to be targeted on the same day and followed similar incidents in Cowdenbeath, Burntisland and Linlithgow.
Police think the same man was responsible.
A shopkeeper from the same street as Nicky's Convenience Store said she called the police after being alerted by a member of the public.
"A woman came along and said 'get a phone' and asked me to ring the police, so I rang the police," said the woman, who asked not to be named.
"I ran along and opened the door and shouted to Nicky that the police were on their way."
Ms Erskine was also checked over by paramedics after the attack.
A member of staff at a local pub said: "She looked a bit shaken but didn't look hurt.
"I also heard that she was missing bits of hair."
Several thousands of pounds are believed to have been stolen during the series of hits and post offices throughout the area are now on heightened alert.
The alarm was raised initially at 11.25am after a man entered a post office in Linlithgow High Street and stole money from the till.
Almost an hour later, Cowdenbeath post office was targeted but the man left empty-handed after failing to access cash.
Burntisland post office was next to be hit and this time the suspect was said to be carrying a knife.
He made off with a four-figure sum before police arrived at 12.40pm.
Nicky's in Kincardine was targeted an hour and a half later.
Detective Inspector Colin Robson, from Dunfermline CID, said: "These incidents were all extremely alarming for the staff involved and we are providing each of those affected with all the support they require while they assist us with our ongoing inquiries.
"We believe the same male was responsible for each of these crimes and would ask that anyone who can help us identify this individual contacts police immediately."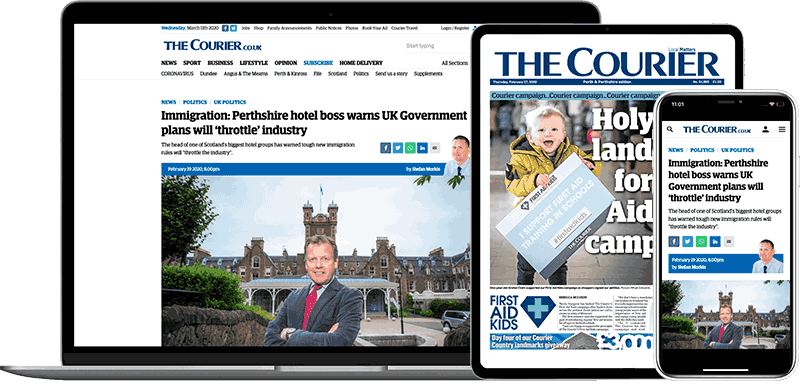 Help support quality local journalism … become a digital subscriber to The Courier
For as little as £5.99 a month you can access all of our content, including Premium articles.
Subscribe